Adding The Facebook Pixel To Your FIXR Account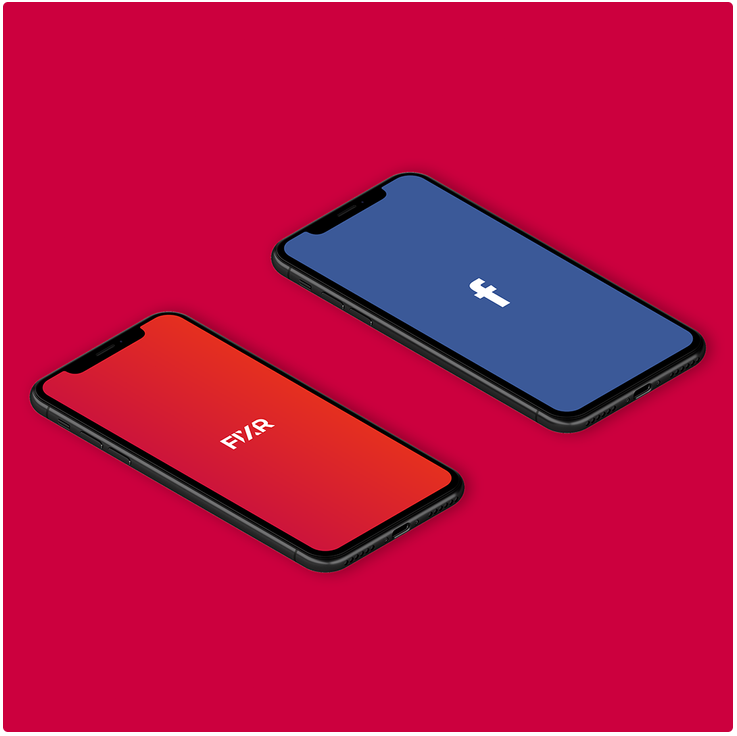 For a long time 'page likes' and 'event invites' were key factors in successful Facebook marketing. However, increasingly it has become harder to leverage organic reach (i.e. not paid for) to drive sales, and paid advertising has become central to most successful event marketing strategies.
With this in mind, we have now added the Facebook Pixel to FIXR so that you can get the most out of your Facebook advertising spend, and sell more tickets!
HOW THE FACEBOOK PIXEL WORKS
Simply put, the Facebook Pixel enables you to show Facebook adverts to people who have previously visited your event page on FIXR, but not bought a ticket.
Though you can create campaigns on Facebook that target customers by interests, location or university (to name just a few options), a good conversion rate for these campaigns would be between 5-10%, meaning that 90% plus of your marketing budget is 'wasted'.
However, creating a 'custom audience' using the Facebook Pixel will allow you to serve adverts to people who have already visited your page, engaged with your brand and considered buying a ticket. This audience of 'warm leads' will be much more likely to respond to your adverts, click through to FIXR, and buy a ticket.
This type of marketing is called retargeting and will reduce your advertising spend on Facebook, increasing the efficiency of your marketing, and boosting profits. All great news!
Fortunately, we've made it easy to add the Facebok Pixel to your FIXR account and get started with Facebook retargeting ads. Follow the simple steps below to get set up.
1. LOCATE YOUR PIXEL
Head to Ads Manager in your account, click the menu in the top left (circled below) and then click 'Pixels' under the 'Measure and report' tab.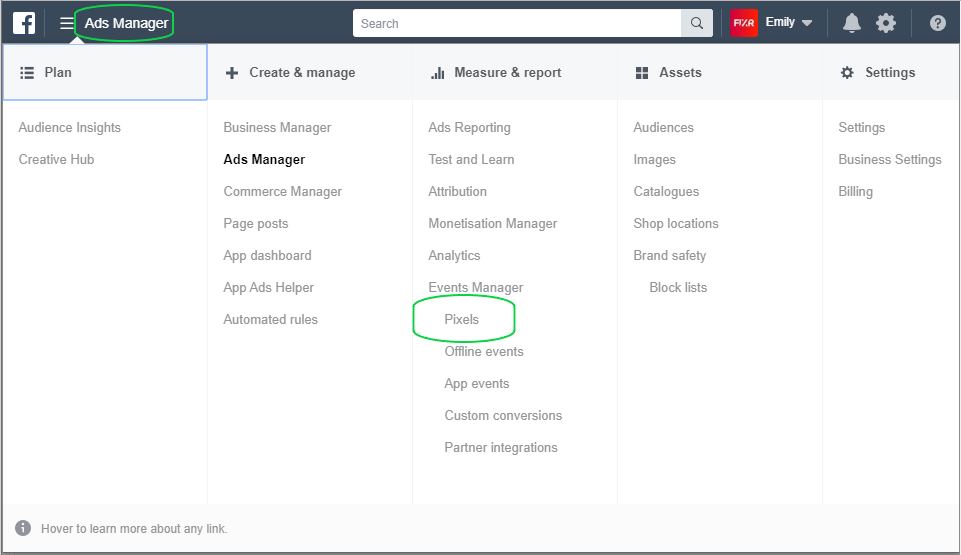 On the page that comes up click the 'Create a Pixel' button.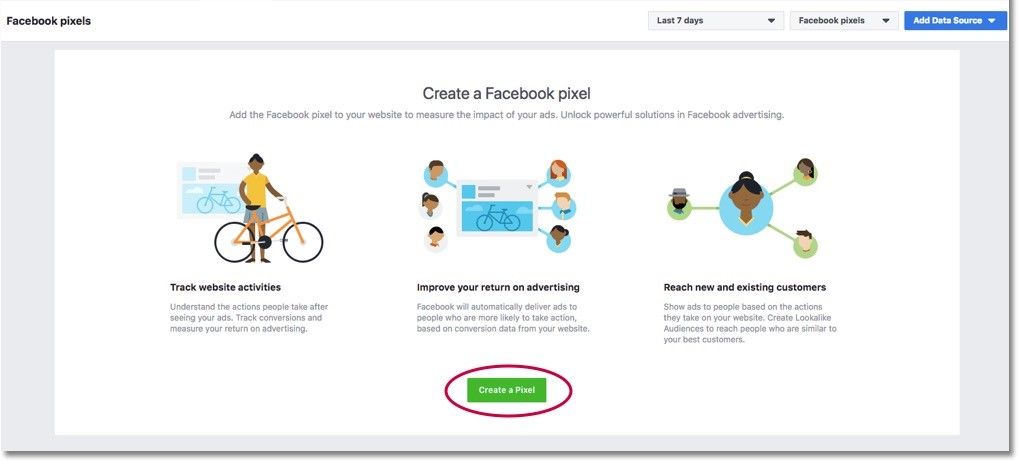 2. CREATE YOUR PIXEL
On the pop up, give your Pixel a name and click the continue button on the bottom right.
Now you have your Pixel ID. We recommend to choose the 'Email Instructions To A Developer' option so you keep a record of both your Pixel ID and instructions on how to set it up.
3. ADD THE PIXEL ID TO YOUR FIXR ACCOUNT
Now it's time to add your Pixel to your FIXR account. Head to organiser.fixr.co and click on 'Edit Account Settings' located under your account image.
N.B. This is under your main account settings, not the settings of a specific event that you are running.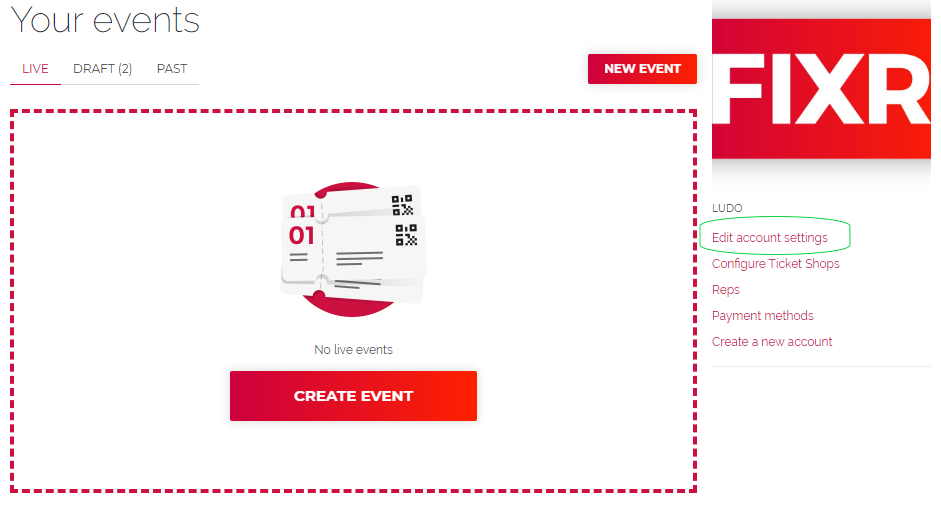 Scroll down till you see the fields in the image below. Drop your Pixel ID in the 'Facebook Tracking Pixel ID' box and hit save.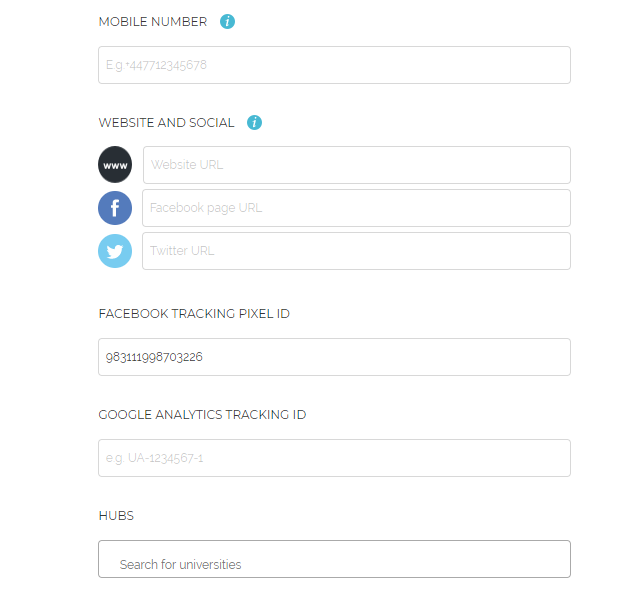 4. CHECK THAT YOUR PIXEL IS WORKING
Head back to Events Manager to check that Facebook is receiving the Pixel data. On the Events Manager you should see a count of 'Events Received' and a list of 'Top Events'. Once these events are coming through you know that the Pixel is set up correctly!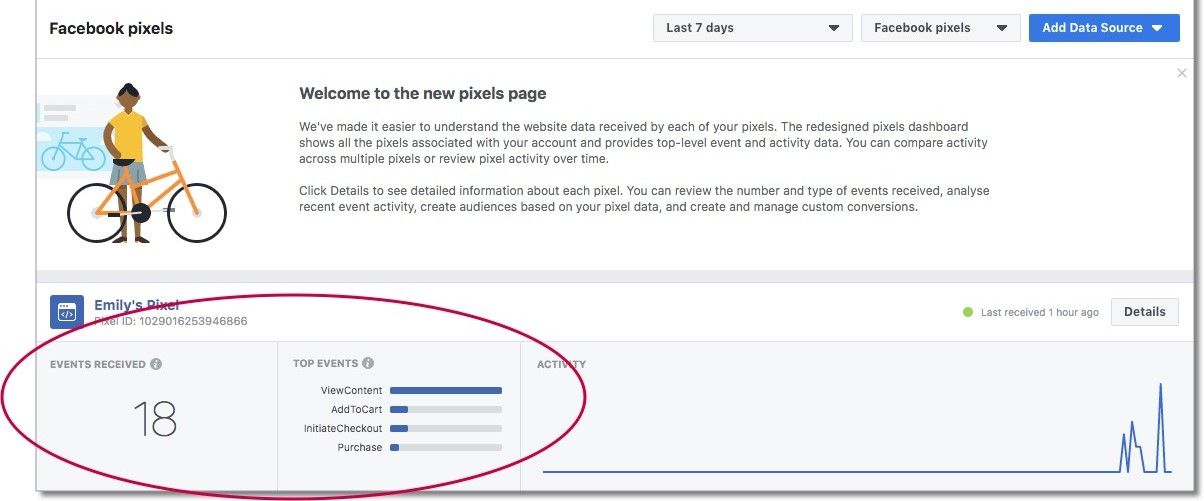 5. SET UP A CUSTOM AUDIENCE FOR YOUR ADS
Now it's time to put the Pixel to work by setting up a custom audience. To do this click the menu in the top left, and then hit the 'Audiences' option underneath the 'Assets' tab.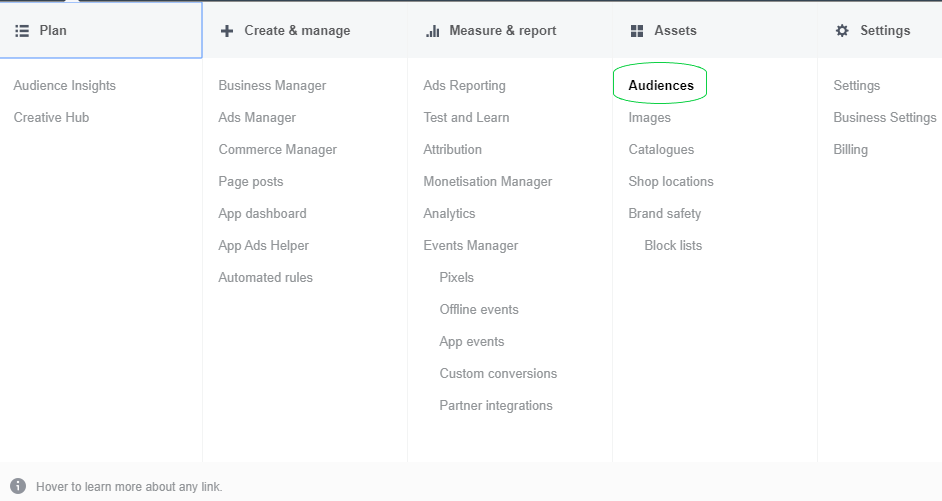 Click on 'Create Audience', then the 'Custom Audience' drop-down option and finally the 'Website traffic' option.

The aim here is to create an audience of people who have viewed your upcoming event but not bought a ticket. So, we need to refine the audience to those who have visted your current event listing and exclude those who already have bought a ticket.
Firstly, click on the drop-down menu (circled below and left) and select the 'People who visited specific web pages' option. A box will appear and you should enter your upcoming FIXR event's URL.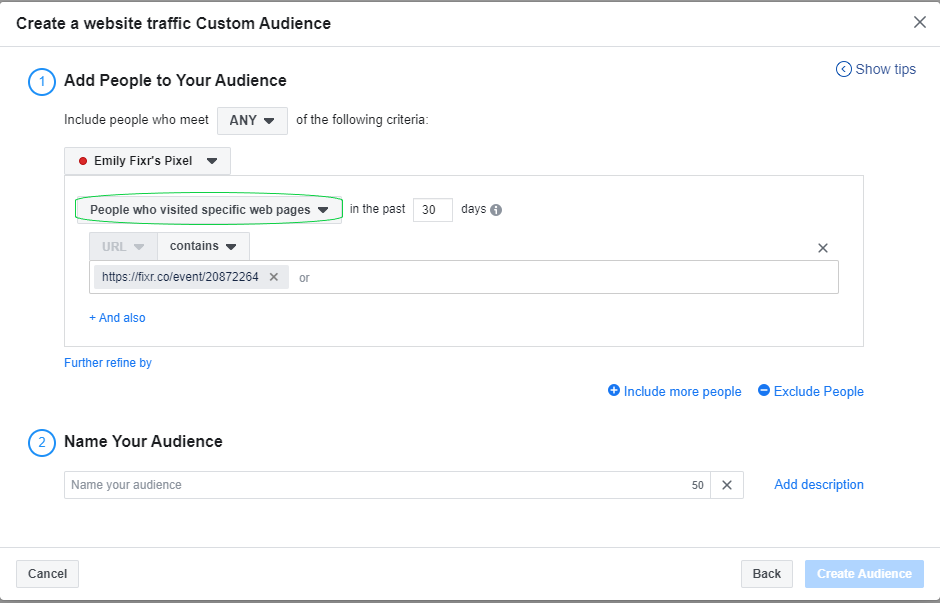 Then click the 'Exclude People' button and scroll to the bottom of the drop-down and select 'Purchase'. Then, as before, refine by the URL of the upcoming event. This means that you only exclude people who have bought tickets for the event you're currently selling, rather than all the events that you have listed on FIXR.
N.B. Makes sure you use the public URL that will start fixr.co and not the admin link that starts organiser.fixr.co!
Finally give the custom audience a helpful name so you know which event it applies to - and you are done!
When you come to make your next Facebook ads make sure you use this custom audience for your ad targeting. You'll see a much better ROI and coversion rate!
We've also written a simple guide for those who want to learn how to create Facebook ads from scratch. It's available to read from this link - https://blog.fixr.co/fixrs-guide-to-facebook-ads/.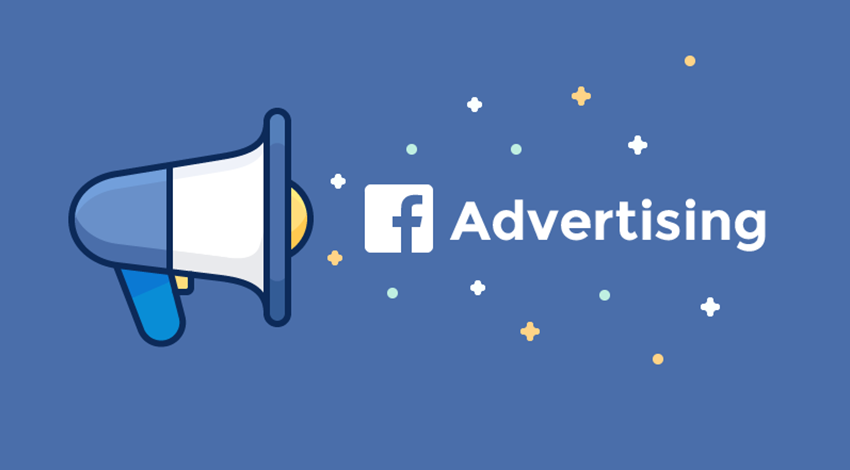 Join the fastest growing ticketing platform in the UK and start selling tickets for free in under 4 minutes.