The best Halloween events in the UK: 2023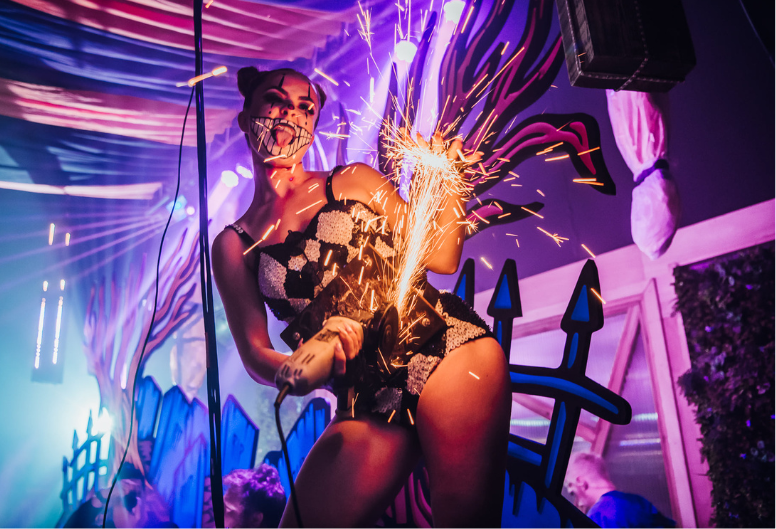 As excuses for a massive party go, Halloween is definitely one of the biggest and best. From fancy dress, spooky decorations and special food and drink, to games, haunted houses, fright nights and trick or treating, it's a time of the year filled with unique traditions, and opportunities to get up to some mischief.
With Halloween taking place on a Tuesday this year, it's not just the 31st October that offers the opportunity to celebrate. Tons of Halloween parties are being held all over the country across the weekend of Friday 27th - Sunday 29th October.
So with the spooky season well and truly upon us, here's a selection of the best Halloween parties in the UK for 2023; taking place at some of the best clubs in London, Manchester, Bristol, Cardiff, Leeds, Sheffield, Nottingham and more!
---
Square One DnB Halloween Festival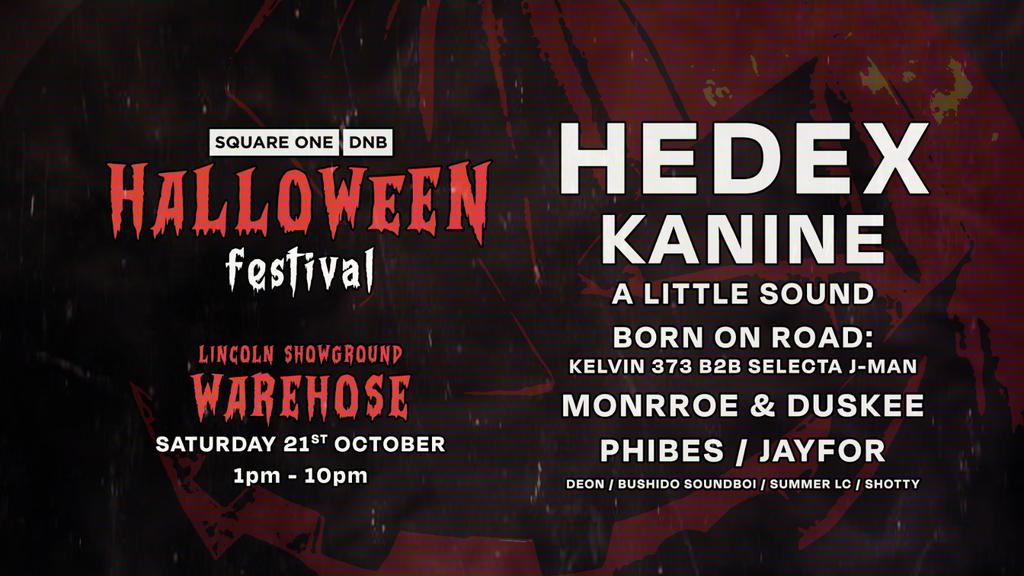 Kicking off the Halloween party season early with their very first festival, drum and bass afficionados Square One are going big this year. That means thousands of ravers in a warehouse, a lineup packed with DnB favourites, insane lights, jaw-dropping lasers and a floor-shaking sound systems for Lincoln's biggest ever Halloween party.
When: Saturday 21st October
Where: Lincolnshire Showground, Lincoln
Home of Horrors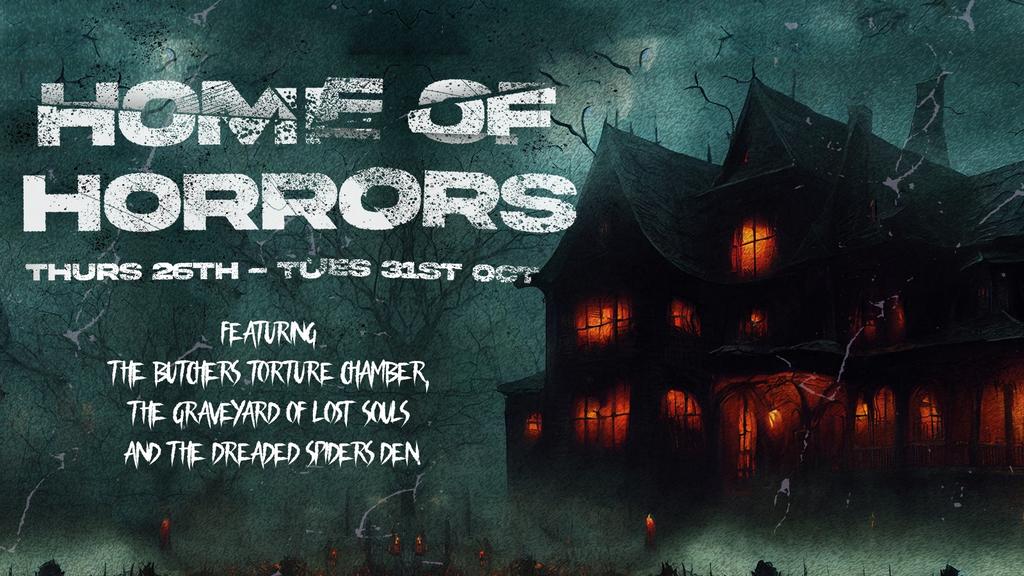 Lincoln's biggest nightclub isn't doing things by halves either, with five Halloween events taking place across an extended weekend of spooktacular partying. These include The Purge, Nightmare on Park Street, The Monster Mash, and a huge, immersive Halloween event across six floors of dark and devilish fun on Saturday 28th October.
When: Thursday 26th October - Tuesday 31st October
Where: Home, Lincoln
Rave to the Grave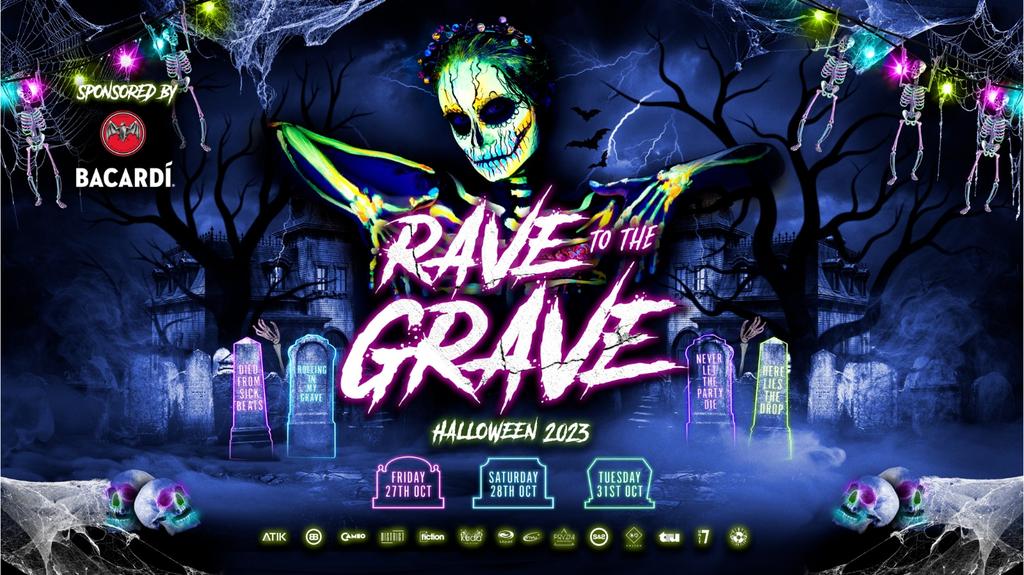 Taking place in nightclubs across the country over the course of three days, there's almost certainly a Rave To The Grave party happening somewhere near you this Halloween, whether your local club is PRYZM, Cameo, ATIK or Bar & Beyond.
When: Friday 27th October - Tuesday 31st October
Where: UK-wide
The BOWL Halloween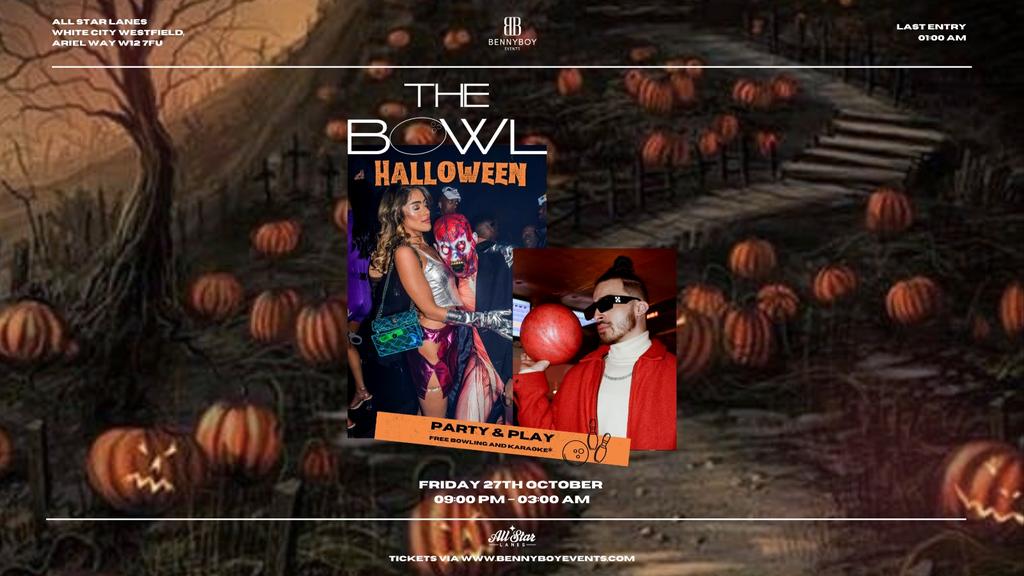 A firm favourite throughout the year, The BOWL is a winning combination of bowling, karaoke, arcade games and unbeatable vibes at All Star Lanes in West London. For this Halloween event, fancy dress is a must, and there'll be some special entertainment on the night that promises to "shock you with horror".
When: Friday 27th October
Where: All Star Lanes (White City), London
Cirque Du Soul - Halloween Special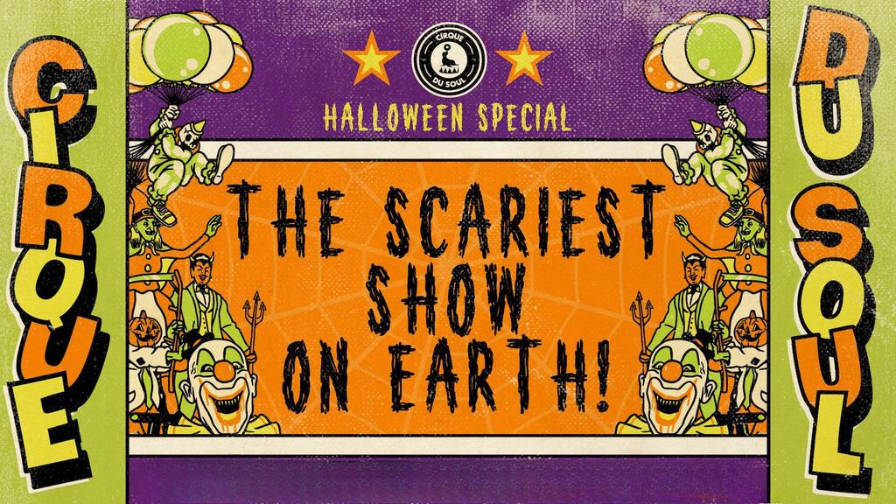 Cirque Du Soul switch up their usual carnival of curiosities into an immersive theatre of nightmares for these special Halloween events in London, Birmingham, Leeds, Loughborough and Newcastle. Expect spooky décor and production, scary performers and walkabout actors, and a series of huge headliners (including Yung Singh, Goddard and more).
When: Friday 27th October & Tuesday 31st October
Where: The Cause, London / XOYO, Birmingham / Beaver Works, Leeds / Loughborough Student's Union / NX, Newcastle
Detonate Halloween: In The Arena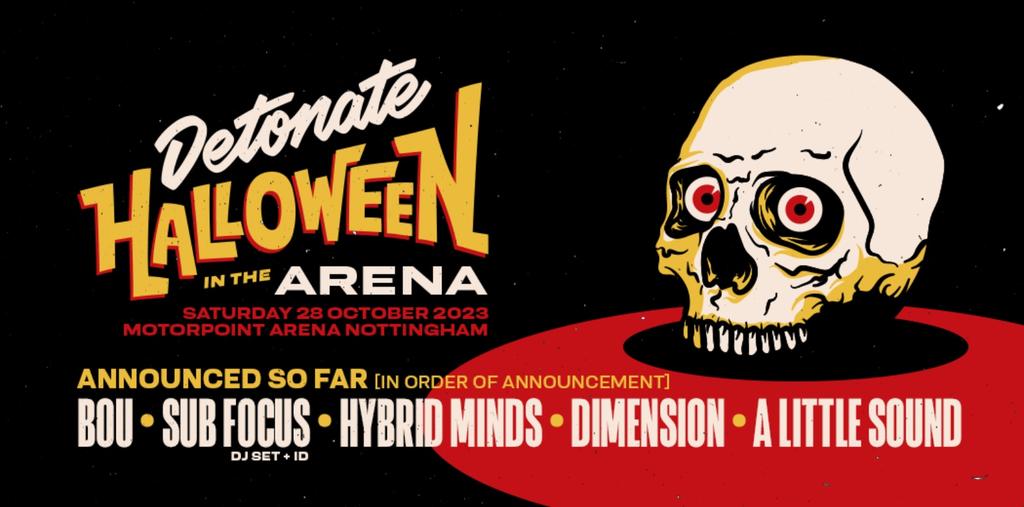 Detonate return for Nottingham's biggest Halloween party, taking over one of the city's most famous venues: the Motorpoint Arena. As you'd expect, a venue of this size deserves a stellar lineup, and with Bou, Sub Focus, Hybrid Minds, Dimension, and A Little Sound already on the bill (with more names to be announced) it's shaping up to be a Halloween party to remember.
When: Saturday 28th October
Where: Motorpoint Arena, Nottingham
Eats Everything presents HISTORY OF (G)RAVE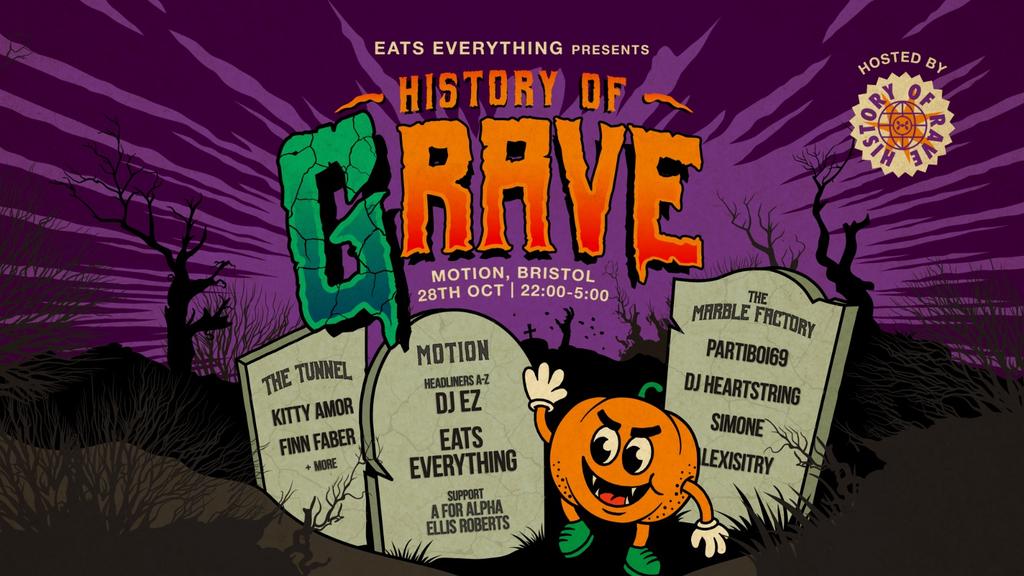 Eats Everything and his History of Rave brand are bringing some heavy hitters to Bristol this Halloween, with a full three-room takeover of Motion, one of the city's most iconic clubs.
When: Saturday 28th October
Where: Motion, Bristol
Fubar presents: SAW Halloween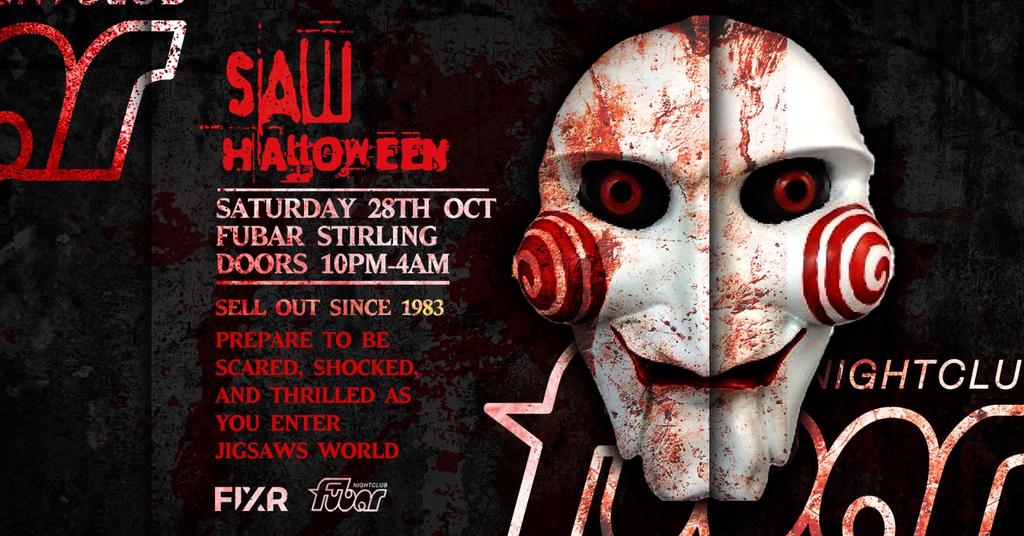 With their Ghostbusters night already sold out weeks in advance and tickets flying for this one, it looks like Fubar is the place to be this Halloween. Get down early to experience the full club décor and live performers, and be in with a chance to win the cash prize for best costume.
When: Saturday 28th October
Where: Fubar, Stirling
Halloween Warehouse Rave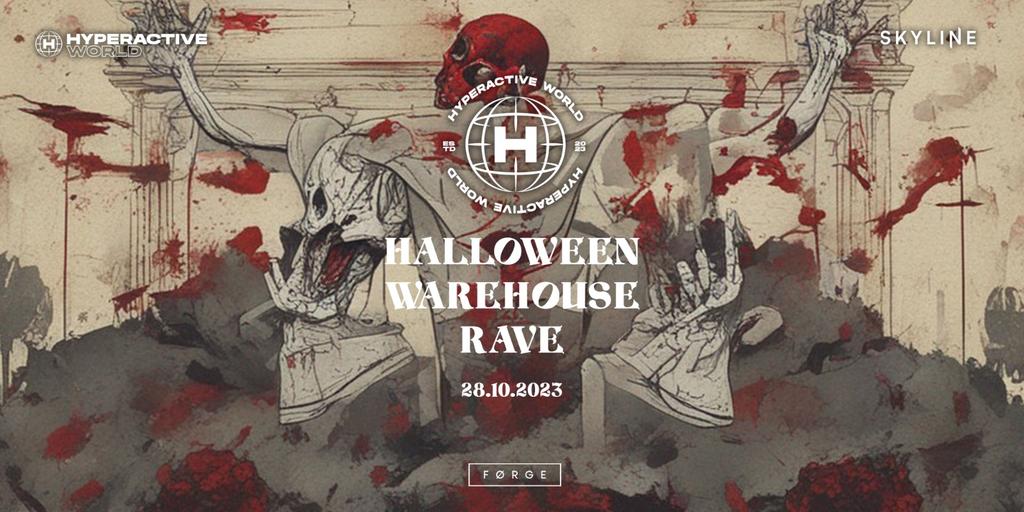 Skyline Events is teaming up with Hyperactive World for a Halloween Warehouse Rave. Expect unrivalled production with stunning decor, laser shows and even some real-life zombies!
When: Saturday 28th October
Where: Code, Sheffield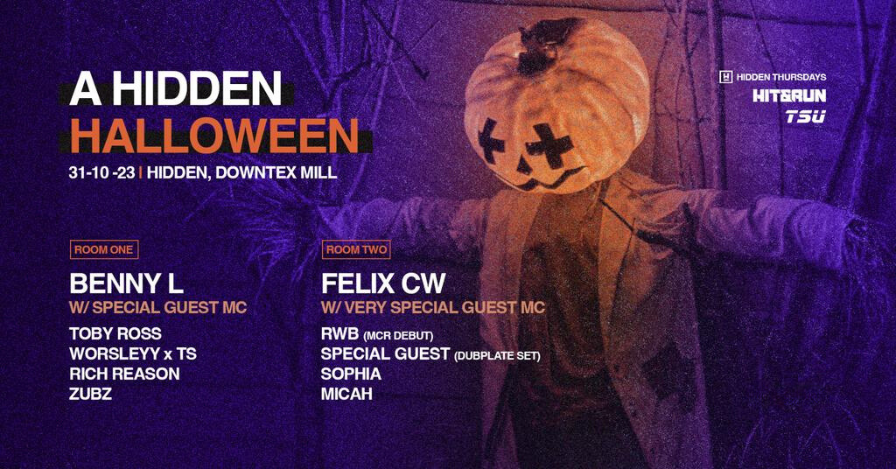 In addition to hosting Hit & Run Halloween and a headline show from DJ Boring across the weekend of events, Manchester club Hidden is also a very safe bet on Halloween night itself for this two-floor, drum and bass heavy party.
When: Tuesday 31st October
Where: Hidden, Manchester
Halloween at CODE: Abandoned Club Rave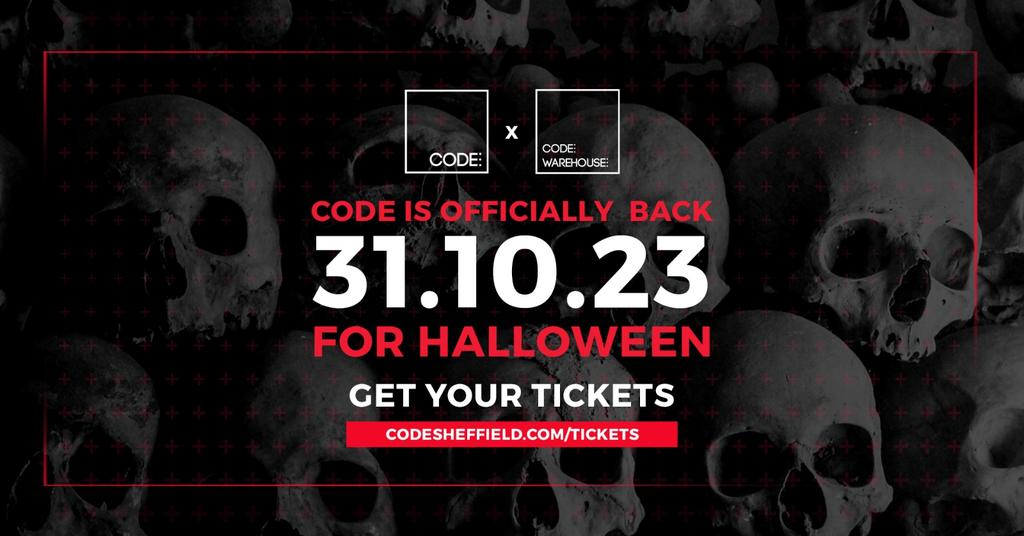 Voted the best nightclub in Sheffield for seven consecutive years from 2016 to 2022, CODE sadly closed its doors in November of last year... But now, it is back from the dead for an abandoned club rave this Halloween! Right in the heart of Sheffield city centre, this not one to be missed.
When: Tuesday 31st October
Where: CODE, Sheffield
Better Frights: Halloween Special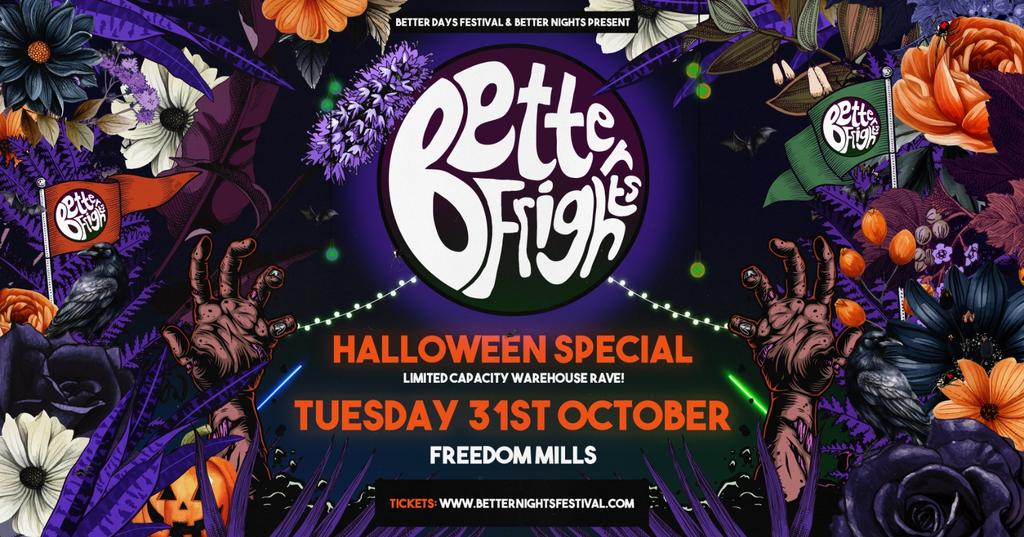 From the team behind Better Days Festival and Better Nights comes Better Frights, and special Halloween edition of their beloved Leeds parties. Keeping things simple with a one-room warehouse and a lineup showcasing their trusted residents, along with some deadly tunes, frighteningly good décor, and mind exploding sound and production, it's a Halloween event you won't want to miss.
When: Tuesday 31st October
Where: Freedom Mills, Leeds
CIRCUIT Halloween 2023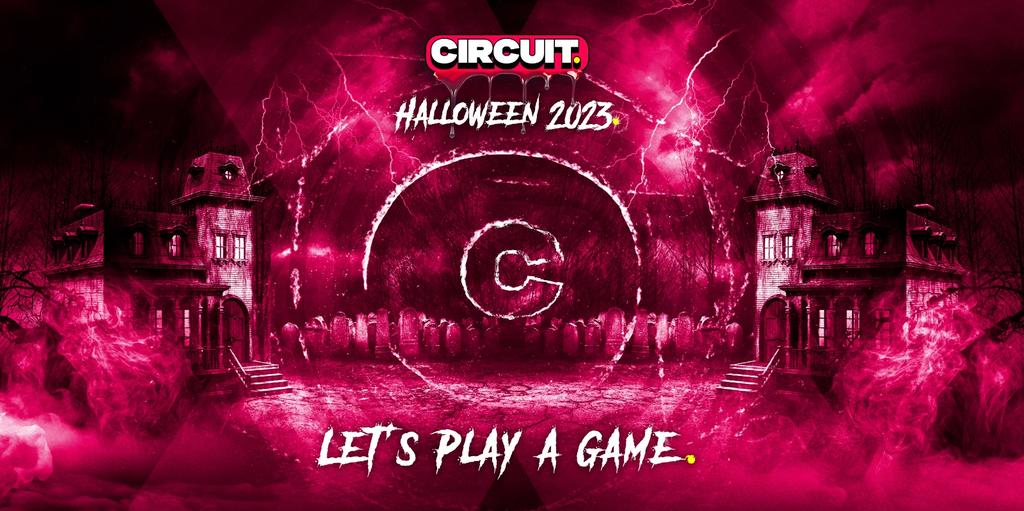 The recently opened CIRCUIT is shaping up to host one of the best Halloween events in Cardiff this year. In fact, with special editions of Friday and Saturday night favourites IFKYK and Bad Decisions, it's actually three of the best Halloween events in Cardiff. All in Welsh capital's newest and biggest nightclub.
When: Tuesday 31st October
Where: CIRCUIT, Cardiff
---
Find more of the best Halloween events here