FIXR Event Organiser Stories: University of Nottingham Student Union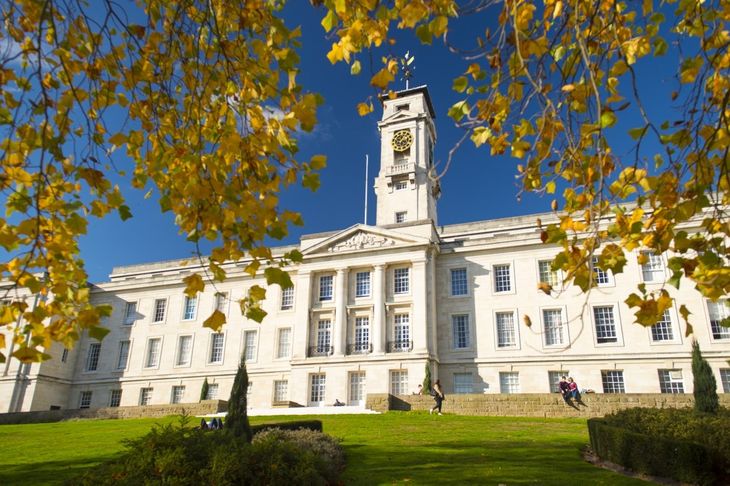 ---
With 26,000 undergraduates attending around 5,000 events each year - the Student's Union at the University of Nottingham has a huge event function to manage.
We caught up with Michael Lappin - Commercial Manager at Nottingham - on the values that lay behind what they do, their biggest challenges, and how their second year using FIXR is going.
---
FIXR: With so many students to cater for - how long does it take for you to plan each year's events? What values are important when putting your schedule together?
Michael Lappin: In terms of planning, it probably takes 7 months to make it from the initial concept stage to delivery.
Every event that the union runs, whether that's a centralised union event, or a society event, or hall event has to be in line with the Student Union values. Empowering, collaborative and inclusive. We won't approve events that don't have those values at the heart of what they were trying to achieve, and that's pulled out quite clearly through the event process.
So for example if we we have an event in our Welcome Week that is likely to involve drinking, we need to ensure that it is accessible for those choosing not to drink.
That must take a great deal of planning! What's been the biggest challenge, historically, for the events team at the SU to deliver this program?
It's the scale, volume and pace of them really. We've seen more and more events going up, and greater collaboration between societies which, from a logistics and operational perspective, makes for a ticketing nightmare.
Also historically the University of Nottingham Union did not have the infrastructure to offer ticketing. We had just bolted ticketing on to the central platforms. But we got to the stage that we realised that our ticketing offering wasn't good enough, and we needed the technology to keep pace with the number of events and socials that are going on.
We are now into our 2nd academic year together - and I really hope we've been able to help improve some of those issues you just mentioned. In terms of features, which have been most valuable to you?
The first one that's a big game changer for the Union staff and our members is the live chat feature. Having that kind of support mechanism in place to help answer the volume of student ticketing queries that come through has been worth its weight in gold.
The second feature is the accessibility that FIXR can deliver in terms of international payments. Previously we didn't have the flexibility to offer our Chinese or Malaysian students the chance to pay in other currencies. Our collaboration on these payments has really helped us in offering the platform to international students.
Lastly your platform is modern, sleek, smooth - it's what students use and know already. So bringing us back up-to-date is probably the biggest compliment I can give.
I guess it goes without saying that your Welcome Week (maybe better known to some as Freshers) is the busiest time of the year. With over 100 events being put on in just a fortnight. How do you manage the queues and getting everyone admitted?
People go through (the scanning queue) efficiently and everything just runs smoothly. So it's really not an issue now. Having ground support staff from you guys to assist with the scanning and ticket entry has been great.
This is the second year we used FIXR and it was the second year we pretty much sold out on all events - and a major reason is the service at the events, people just aren't standing in the cold for 45 minutes to an hour.
Especially if it's your first week, and people are feeling anxious about getting into a club and meeting new friends, it just takes away that standing around in a queue.
Our thanks to Michael for his time and best of luck with the rest of the year!
Join the fastest growing ticketing platform in the UK and start selling tickets for free in under 4 minutes.