What's Hot? Festivals on FIXR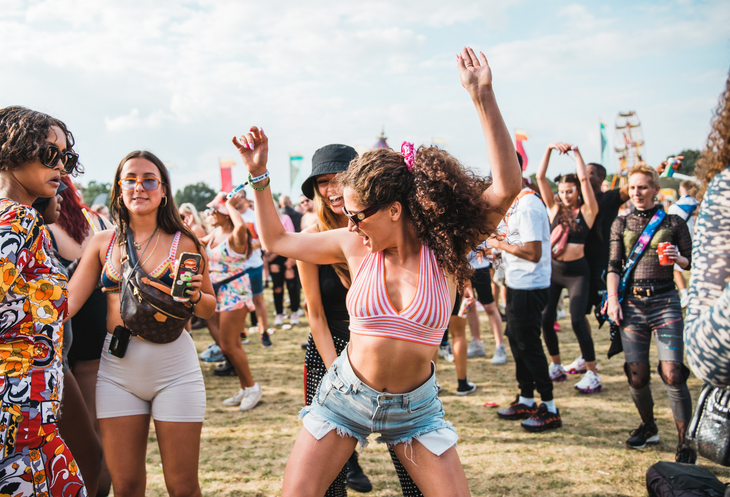 Festival season is finally here and this year it's bigger and better than ever! Get the tinnies in, grab that eco-friendly glitter out and get ready to dance through Summer.
We're kicking off festival season with some big ones, find your tickets to some of the best festivals in 2022...
El Dorado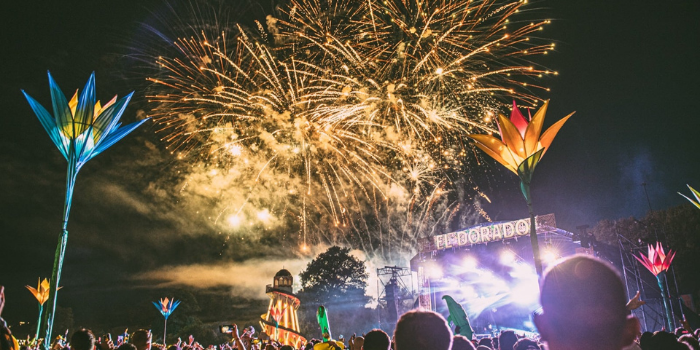 El Dorado is more than just a music festival it's a beautiful wonderland where memories are made. This year the festival is back bigger, more vibrant and the most sustainable they've ever been and is set to be a highlight of the summer. Gather your festival friends and prepare to explore, dance and love again in a place like no other!
Get Tickets
Location: Eastnor Castle Deer Park, Herefordshire
Dates: Thursday 30th June - Sunday 3rd July
Strawberries & Creem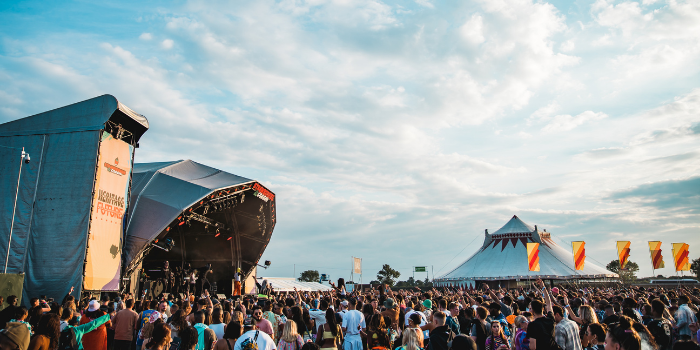 Strawberries and Creem Festival bring us the one and only Lil Wayne for a UK exclusive performance. As well as one of the biggest rap legends Lil Wayne, hundreds of incredible artists will be performing that you will not want to miss... including, Tems, Mabel, Ella Mai, Tion Wayne, Wilkinson and so many more! Head down to the Childerley Orchard for the sweetest festival of the year.
Get Tickets
Location: The Childerley Orchard, Cambridge
Dates: Friday 17th - Sunday 19th June
AVA Festival Belfast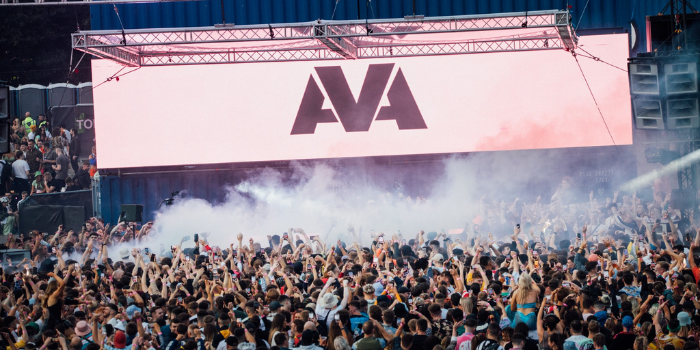 Bringing together some of the biggest names in House, Techno and Electronic music AVA Festival is giving us a HUGE line-up for 2022. Not only are they bringing home Bicep for a special homecoming show, Mura Masa, Jon Hopkins and Ross From Friends will be performing. Celebrate a forward thinking line-up that celebrates both international and homegrown talent and incredible visual arts.
Get Tickets
Location: Titanic Slipways, Belfast
Dates: Friday 3rd - Saturday 4th June
The Cambridge Club Festival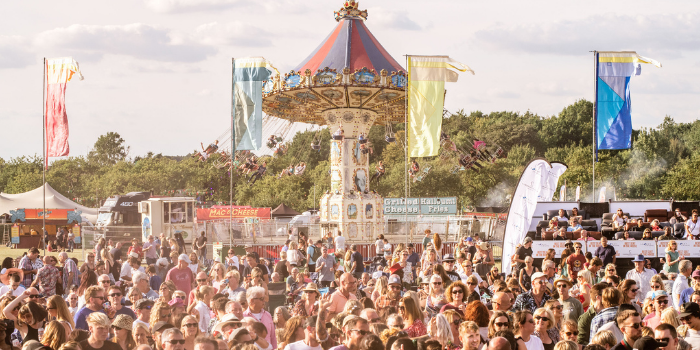 The Cambridge Club 2022 is definitely going to be an event to head to this summer with an incredibly curated line-up, an idyllic location at the Childerley Orchard and cultural experiences for all ages! Experience legendary acts, Nile Rodgers & Chic, Diana Ross and The Jacksons live at big weekend of incredible music, street food, comedy and entertainment.
Get Tickets
Location: The Childerley Orchard, Cambridge
Dates: Friday 10th - Sunday 11th June
Better Days Festival Chapter 2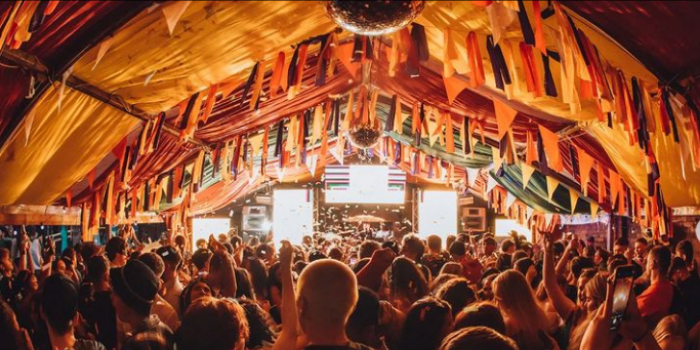 A magical all day festival of incredible music, top tier entertainment, tasty street food & non-stop dancing. The brilliant minds behind Fresh2Death and Good Life are back in Leeds for Better Days Festival Chapter 2. The Beaverworks gets transformed into the ultimate festival location with fairground rides, mind-blowing décor and don't forget the incredible music.  
Get Tickets
Location: Beaverworks, Leeds
Dates: Saturday 28th May
Party In The Castle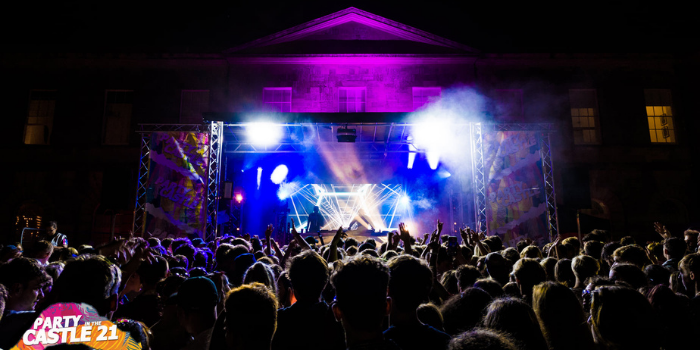 Phats & Small, Jax Jones, Rozalla and so many more head to Exeter for Party In The Castle 2022! Not only is there an incredible line-up a huge one, Pink Moon Café will be there to satisfy all your food craving needs with a delicious festival food menu. Party like you've never partied before in the beautiful Exeter Castle.
Get Tickets
Location: Exeter Castle, Exeter
Dates: Friday 23rd September
Hifields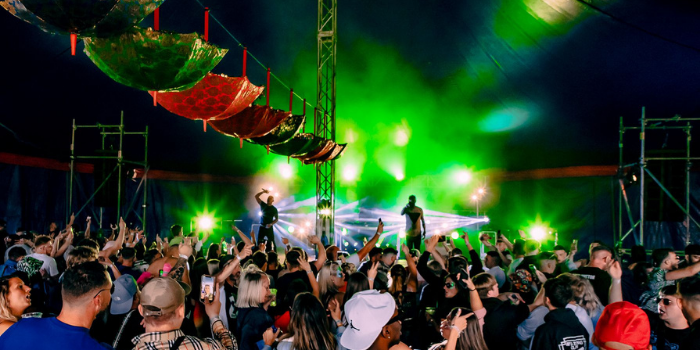 Dance with friends, get lost in the music, escape reality, and create those special memories together at Hifields Festival. This year with reduced ticket prices, Hifields Festival is going all out with a production like never before. With an eclectic mix of music and arts there will be something for everyone out in the idyllic musical forest.
Get Tickets
Location: Newmarket
Date: Saturday 27th - Sunday 28th August
SandFest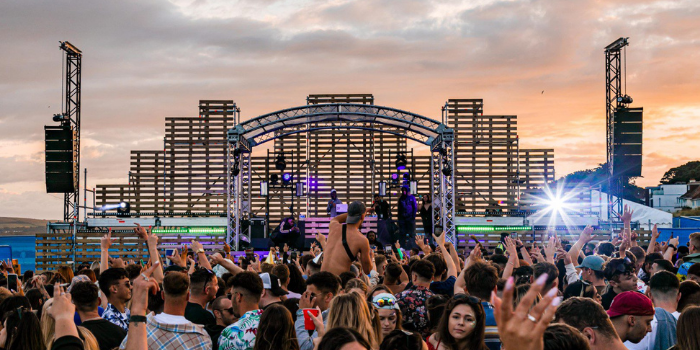 SandFest is a boutique beach festival like no other on the golden shores of Sandbanks beach. In a short space of time SandFest has established itself as one of the biggest events to get to in the summer. Stunning views of the Dorset docks with sizeable yachts make for a pretty good back-drop to the incredible sounds. Plus a whole host of quality food vendors and fully licensed bars to keep you refreshed.
Get Tickets
Location: Sandbanks Beach, Poole
Dates: Sunday 10th July
There's so much to discover on FIXR! Festivals, motorsport, charity events and so much more...