How to use FIXR as a First Year Uni Student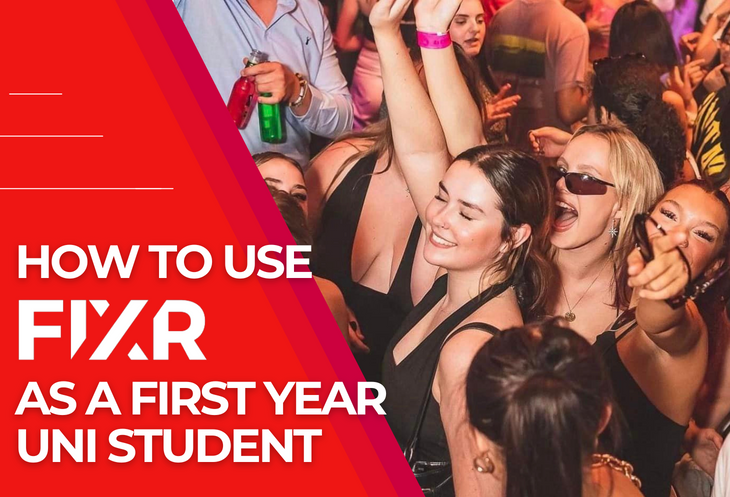 Starting university can be an overwhelming experience, especially when it comes to navigating unfamiliar nightclubs and event ticketing territory. Your mates have sent about 50 links in the group chat, every social media page is bombarding you with events, and your sports club or students' union have just posted about the ten different clubs in the city you just can't miss out on... But you have absolutely no clue how you even buy a ticket.
Don't worry, we've got you!
Here's our pretty simple guide how you can use FIXR as a first year uni student.
Download the FIXR app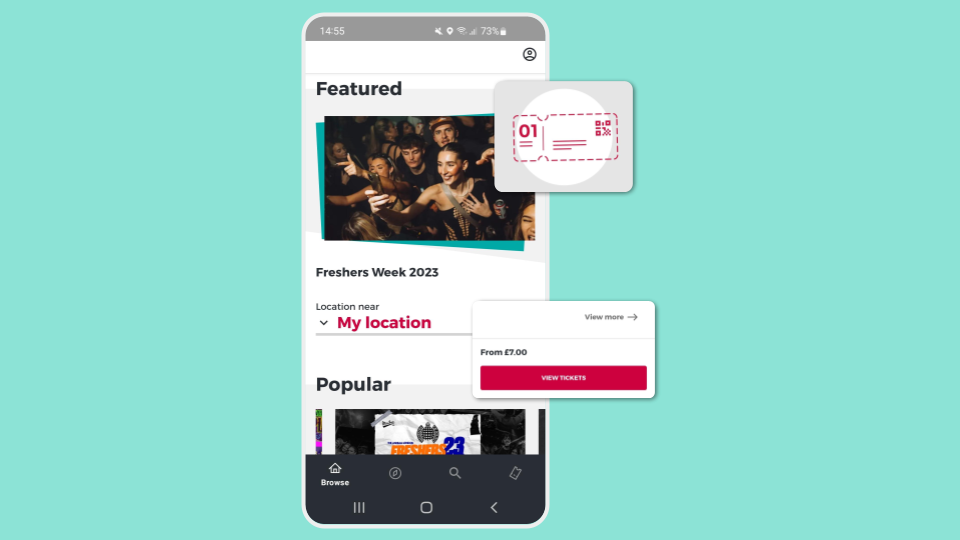 This is an essential if you're planning to go to that weekly Wednesday event or that yoga class trial session. It's on your phone, convenient and a one-stop shop to discover events, book and store tickets, and follow organisers.
Find popular events near you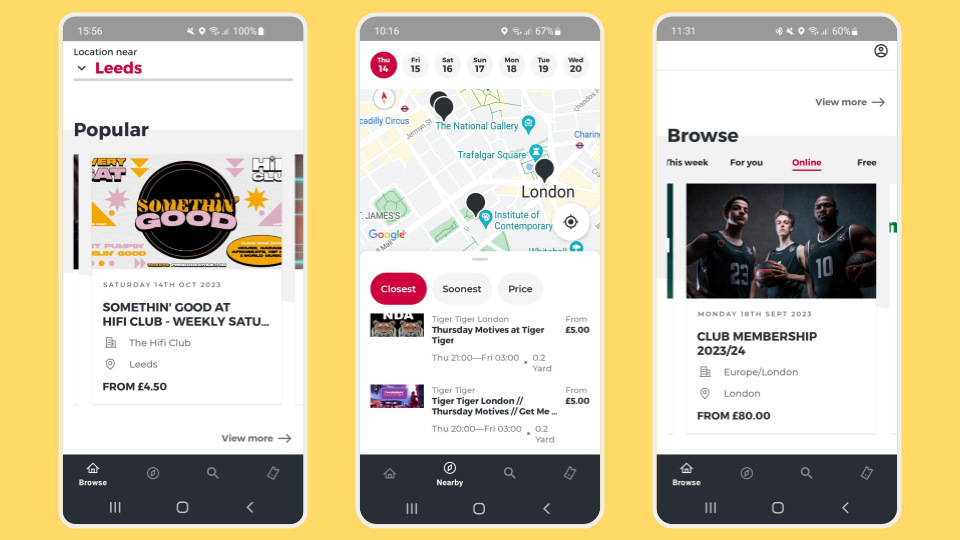 You're sitting in the kitchen with your flatmates on a Friday night, dying to go out. Not sure what's on? With FIXR, find popular events in your area on the website or in the app.
We've got a pretty handy map feature in app too to help you look by closest, soonest or cheapest. If you're not keen to look too hard, you'll see a subheading 'Popular' right on your app home page. Your nights out have never been easier.
Follow your favourite organisers and venues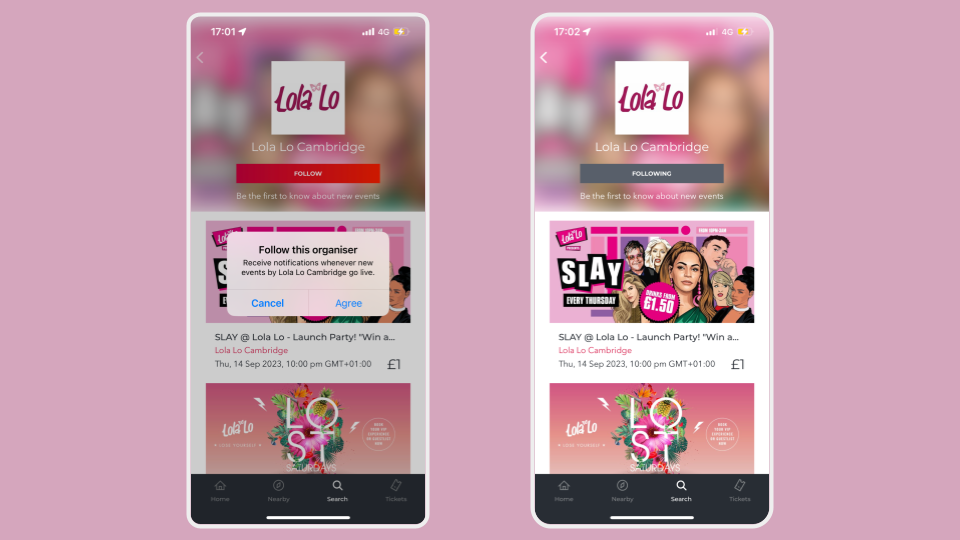 A friend of a friend's flatmate invited you to that event once last week and it was the best night out you've ever had in your life. Can't remember where it was but just know you're dying to go again?
Head to your expired tickets to find the event organiser or venue it was hosted at and follow your favourites to get notified about new events and key information. Be the first to know when next week's tickets go on sale!
Join waitlists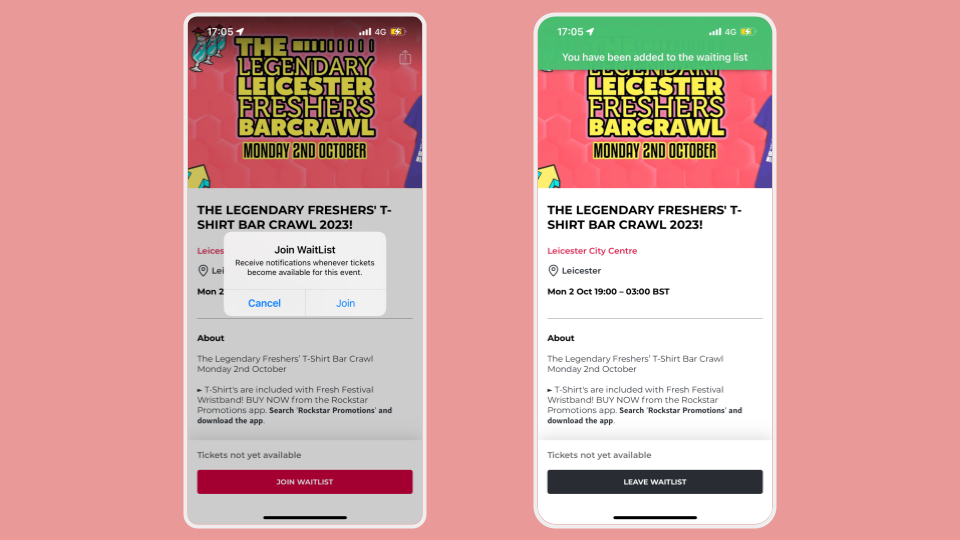 We've all heard about the legendary events at university that are just tradition to attend every year. However, tickets can sell out as fast as they go on sale which can be pretty frustrating. With the joining waitlist functionality on FIXR, get notified when tickets go on sale to make sure you don't miss out. Or, get notified so you can save money and secure those early bird tickets.
Book tickets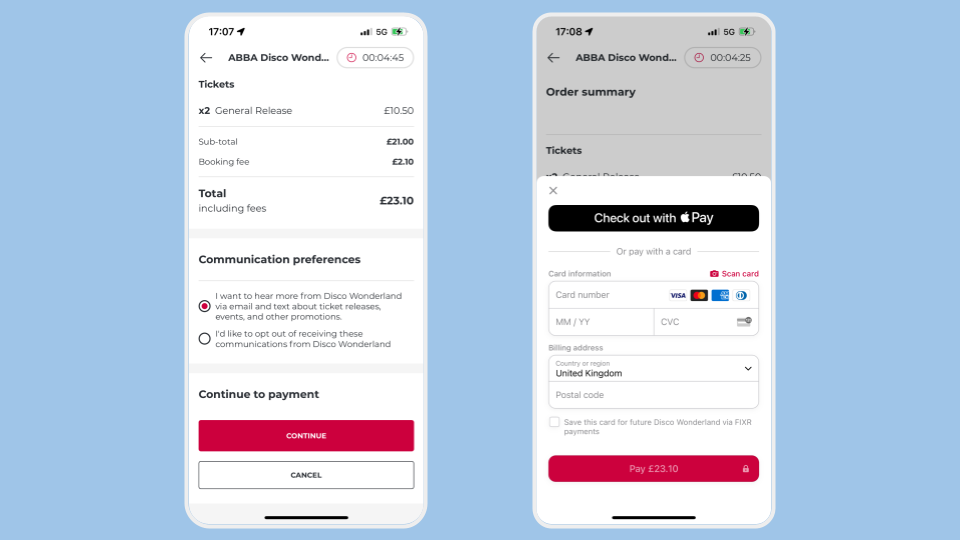 Booking tickets is simple on FIXR. After all, that's what we're made for! With an easy to use checkout process (which is even easier in app) you're given multiple payment options including:
Debit or credit card
Apple or Google Pay
PayPal (when applicable)
Transfer tickets to your friends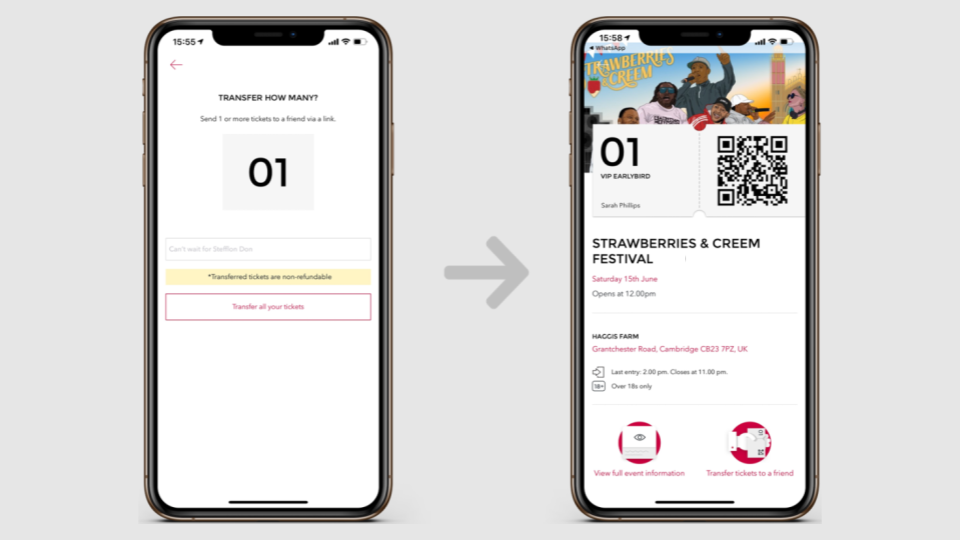 Tickets going on sale when you're in a seminar? Or want to make sure your new bestie doesn't miss out? Transferring tickets is super easy in the FIXR app. So you can buy them for your friends and send them directly with no fuss.
From the FIXR app, find your tickets and hit the 'Transfer ticket' button. Choose how many tickets you want to transfer, and then send your unique transfer link to your friend.
Once claimed, the ticket you're transferring will disappear from your account and appear in your friend's, and their name will be added to the list of attendees. No more blurry ticket screenshots sent on Snapchat!
Store tickets in the app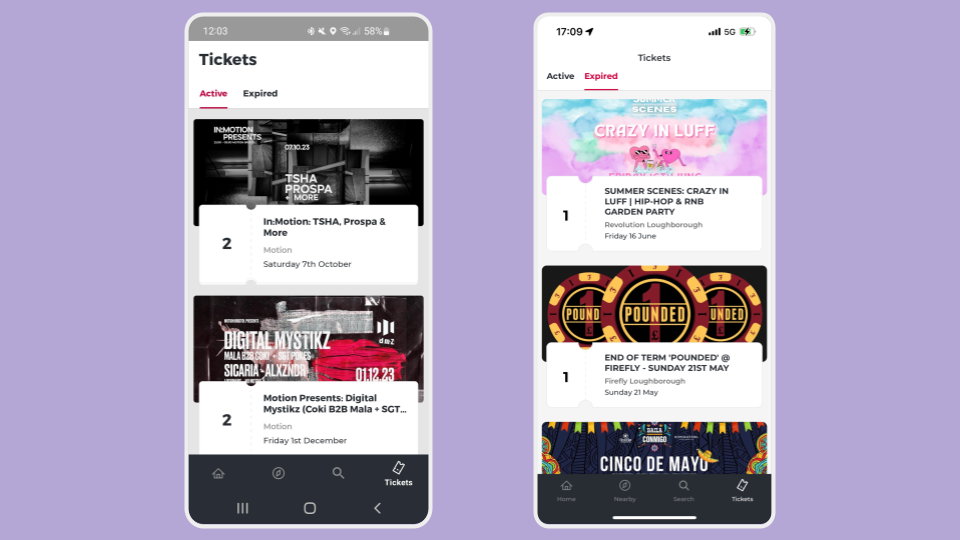 With busy uni timetables, your sports training or library sessions, it's hard to keep track of where you've put that paper wristband or ticket or if you packed it in your bag for the day. Rushing out the door after a couple of drinks for a night out? All your tickets are stored safely in app with us.
With mobile tickets, all you have to do is open up the FIXR app at the door and they'll rapidly scan your ticket to enter. No fuss, no unnecessary shuffling through your pockets (or searching for PDFs!) on the door.
Rep your favourite events to earn money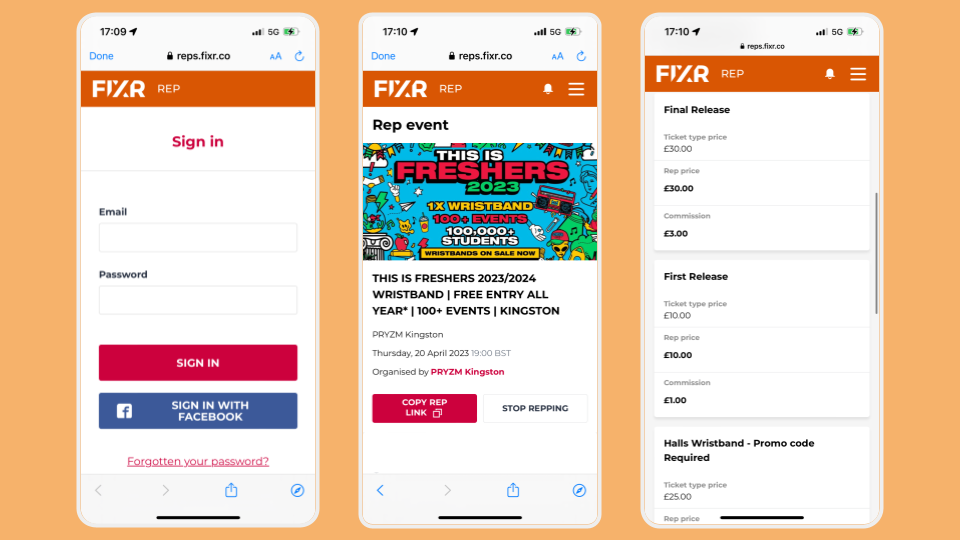 Want to earn some money while at uni? Rep your favourite events and get paid when people buy tickets through your rep link. By selling tickets to your friends, flatmates, course mates or fellow society members you can earn money and rep for as many event organisers as you like! You can finally put those group chats to use and make use of the connections you have at uni to make cash on the side.
As a rep on FIXR, you have a profile (visible only to you and the venues/event organisers you have chosen to rep for) and can see stats like:
Total commission earned
Total commission you are owed
Which events you are repping
Which event organisers and venues you are repping for
Pending invitations from event organisers
Other events you can rep for
We also have a pay-out feature which puts you in full control of your earnings. You can request a pay-out at any time (as long as you've sold some tickets!)
---
If you have any further questions about using FIXR, head to our help centre or get in touch with us. We're happy to help!