A New Organiser for a New World of Events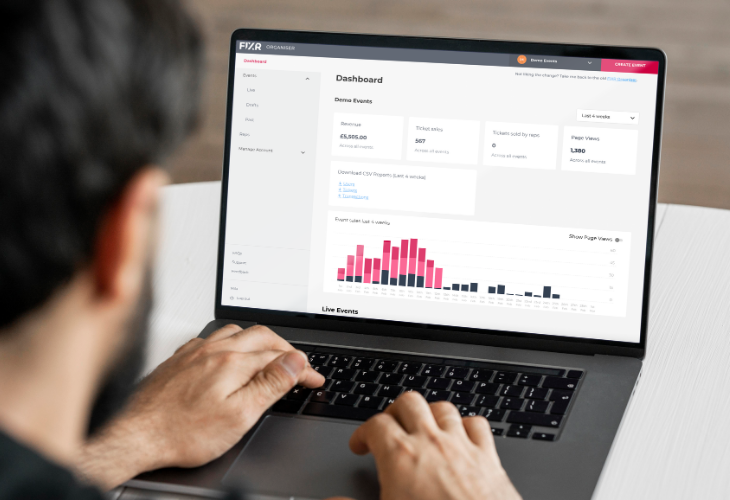 Excitement is in the air! Events are back and selling out the day they go on sale. Right now is the time to ride that wave and get your events listed on the platform.

The biggest FIXR organiser update is live. We've upgraded every dashboard to bring you a complete new look and experience. Get access to more data, take control of how your event pages look and enjoy a seamless experience.
Events are back with a bang! Use the new FIXR organiser to help power yours.
Upgrade your experience
Notice anything different? Experience a user friendly dashboard and see all your most important data in one place, in real time. You can easily switch between accounts and control who has access to what information. As the organiser, you will want to see all your key business stats, but only want to grant someone on the door the ability to see a list of attendees for the event they are working.
Key stats like revenue, ticket sales, tickets sold by reps and page views are front and centre. You can view all time or a snapshot like 24 hours before an event.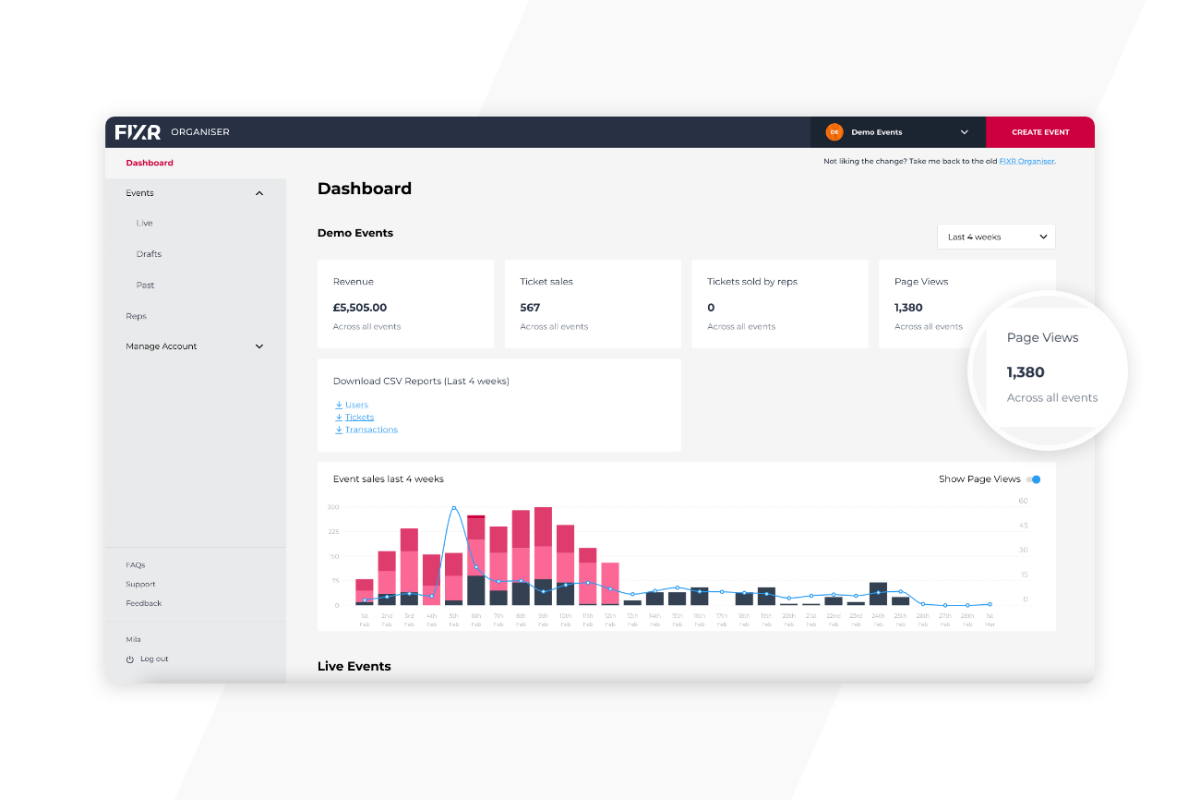 Deep dive into your data
You can now download your user, tickets and transactions data to a CSV file, from all time or selecting a custom date range. This will help with your marketing and retargeting and simplify your business reporting, now it's easier to compare sales.
View a breakdown of attendees by age or gender and compare new versus returning customer data to find out more about the people buying your tickets. Are your ticket buyers your target audience? Can you identify an audience segment you haven't engaged but want to? Can you do more to keep your audience engaged and loyal so they become a returning customer? Answer all these questions and more.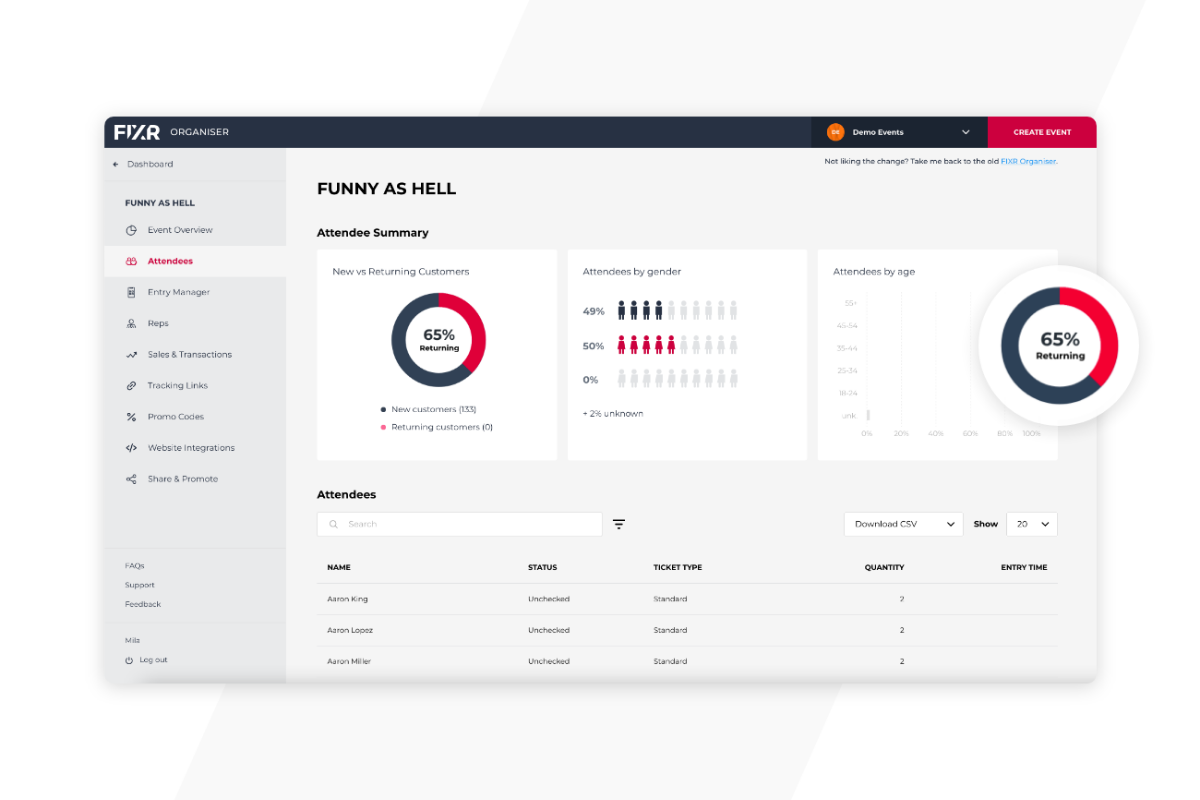 Tailor the user experience
When it comes to event pages, there's now more you can do to control what information is displayed on the front-end. Toggle ticket visibility on/off to show your events popularity or rearrange ticket types for the quickest route to purchase. Ask questions before purchase, from group and table booking info to food choices.
Another cool new feature is the ability to customise the web integration so your branding and style appears on the FIXR website. Turn more event browsers into ticket buyers by making the experience seamless and owning the space.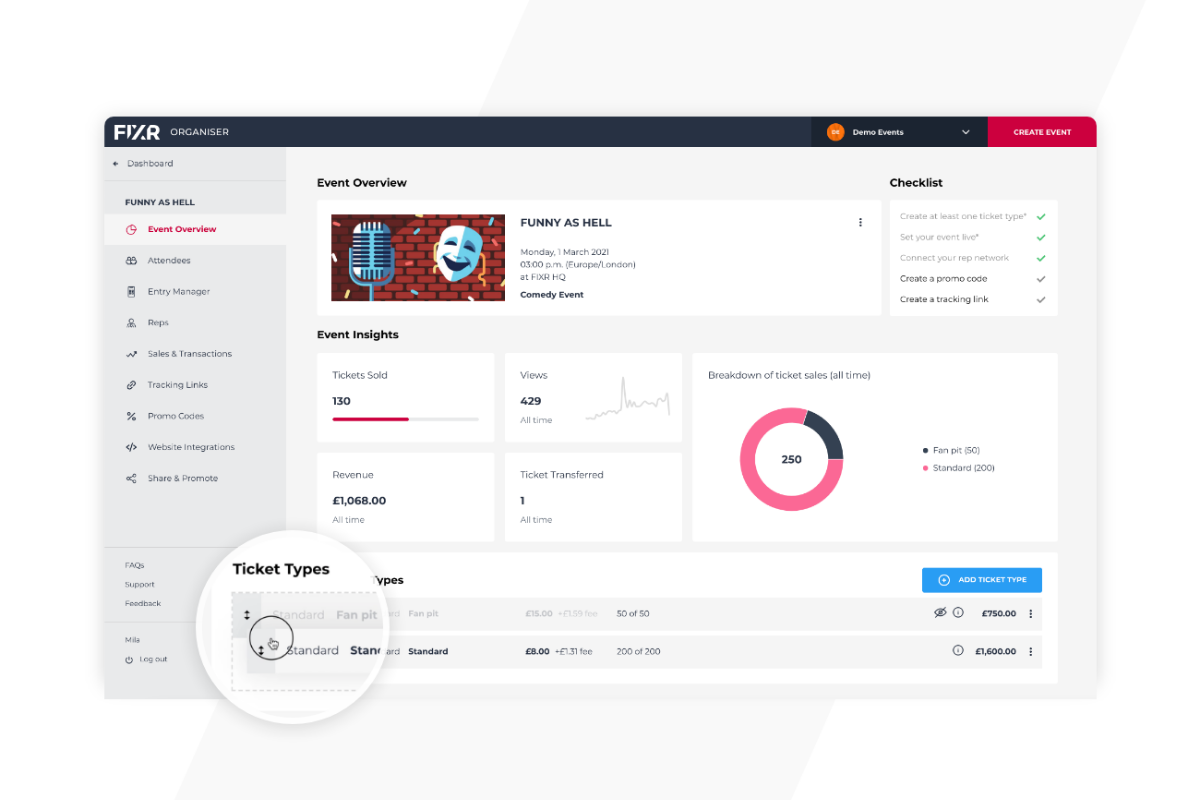 Log into your account to check out the changes or sign up if you're new to FIXR!