As an event organiser, you know that customers engage with your brand across a number of channels - with Facebook and your own website being particularly important.
But for a customer wanting to browse events or buy tickets, they must click off to a ticketing platform like FIXR. So to simplify the customer journey and generate more sales we have developed a brand new widget that allows users to browse and buy straight from your Facebook page or website.
Here is how to get set-up:
Head over to organiser.fixr.co and sign in to your Sales Account. In the right side menu you will see an option to 'Configure Ticket Shops' (circled in green below).

Once you click 'Configure Ticket Shops' you will be presented with two options. Either create a shop for your own website (left) or Facebook (right).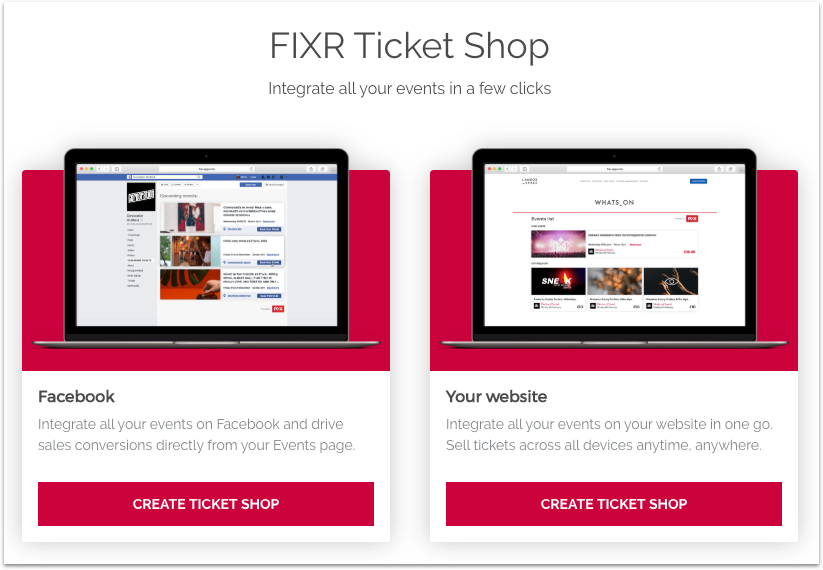 Pick the type of shop you want to create and give it an appropriate name. You can create both types, so simply repeat the process for each shop you want to add.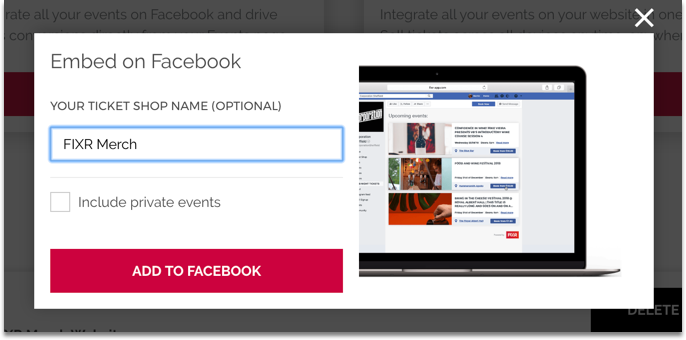 If you have created a website shop - all you need do is pick between our Dark or Light Themes - and the platform will generate a snippet of code you can pass over to your web developer to add to the correct page.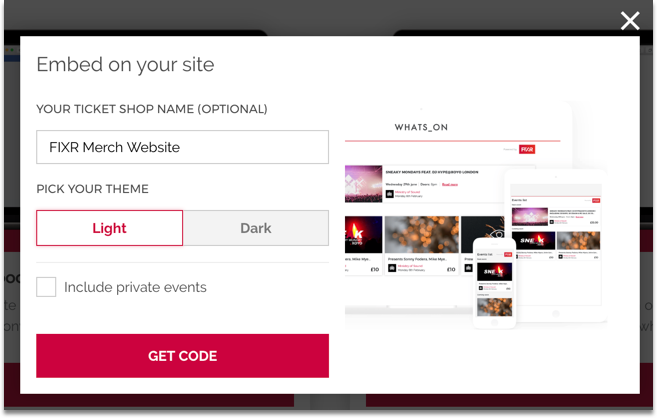 If you want to create a Facebook Shop you have just one further step.
Once you click 'Add to facebook' you will get a pop-up from Facebook asking you to select the page you want to add the ticket shop to. Once you select and page and click 'Add Page Tab' it will automatically be added to your Facebook Page as new Tab.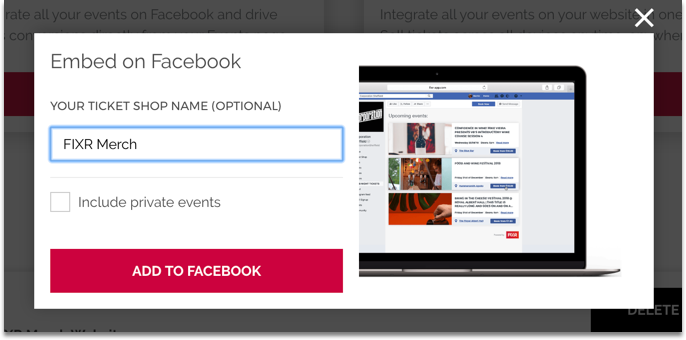 This tab will be named 'Buy Tickets' but you can change this name and the order in your page settings.
It's worth noting that ONLY pages with over 2,000 followers are will able to create Facebook shops. Creating these shops requires use of custom Page Tabs which Facebook only makes available to larger pages.
There is, however, a work around to this so if you would like to discuss this or anything else - please do reach out to us here.