Spotlight On: the UK's biggest nightlife operator Rekom UK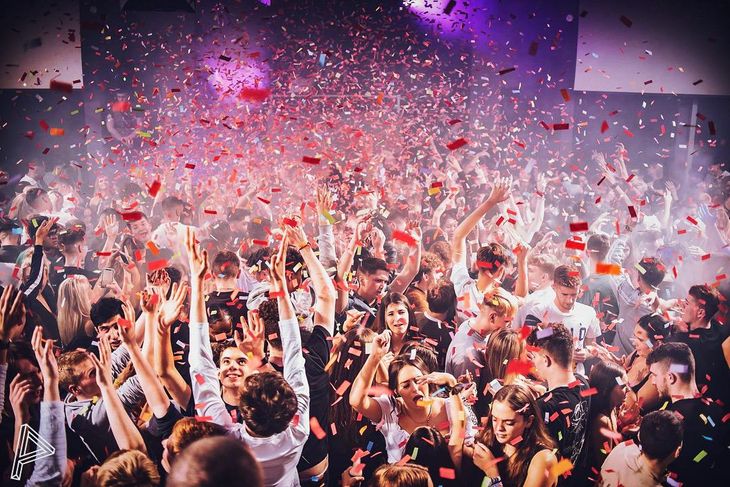 We spoke to Russell Quelch, Operations Director at Rekom UK about the challenges and opportunities the 46-venue owners faced during lockdown.
What's the most memorable event that you've been to?
The best gig I've been to was in Miami in 2006, a Roger Sanchez all-night set. It was ridiculous! However, a close second was Carl Cox at Space in Ibiza.
What's the best event you've put on?
The best event that I've worked on was when I was Manager at Oceana Southampton with Duke Dumont. It was shortly after 'Needing You' was released and we put on a capacity club in the middle of exam week.
Where's the first place you want to go now places are reopening?
I've booked a table at the end of May at Pasture in Bristol which is my favourite restaurant. If you like steak, you should go. It's out of this world!
Tell us about the events that Rekom UK venues put on?
We do anything from mid-week student nights to weekend local nights, we have personal appearances from artists and we do "dark nights" on nights when clubs would normally be closed, but we open for one-off, pop-up events.
What were the biggest challenges and opportunities to come out of lockdown?
The biggest personal challenge was being stuck at home on Zoom calls. When you go into the hospitality industry, it's because you want to be out and about, travelling and experiencing the atmosphere inside and outside venues and events.

We're going to open 28 night clubs at the same time! We would never do more than one reopening at a time after a refurbishment so this is going to be a challenge for every member of the team.

The biggest opportunity has been the time to change. We've been able to look at our creative opportunities and the platforms we use to sell and market. We've brought FIXR in, which is a game changer for us. Rather than just an in-house ticket shop, we've now got all the tools, bells and whistles that come with a platform that's designed to promote a business like ours.

We've also been able to introduce some key personnel within the marketing team to the business that without COVID-19, we wouldn't have had the opportunity to do so because they weren't available.
What have you got planned for your reopening nights across all the venues?
We've put a lot of work into the music and the production, to grow the experiential area of each venue.

What do you anticipate will happen in June?
We saw when bars opened for outdoor service on 12th April, that the younger market go out early week and as you get to the weekend, it's people in their 20's, 30's. The reality is that the 21st June is still going to be a day where people go to work the next day. The Friday night will be the first real national night out and we're expecting a great weekend. This is an opportunity to showcase our venues to a market that may not have visited us before Covid. There's a real sense that the public just want to experience being out and people who may have not chosen a nightclub or late bar prior to lockdown will walk through our doors.
What influenced Rekom UK's decision to use FIXR as a ticketing platform?
We looked at four platforms and felt that FIXR ticked all of our boxes from an operational and promotional point of view. As a group, we concluded that the FIXR platform was exactly the right fit for what we wanted. Where FIXR is as a business fits well with where we are as a business. We're both able to move quickly. Everything that we focus on operationally was in the platform and not every other platform had the right functionalities to compliment our operation. Integrating with our websites has been an easy process and some of the FIXR features like timed entry along with the reporting functionality were easy wins.
What FIXR feature are you most excited about?
The Rep Platform is what I am most excited about because that gives us an opportunity to grow our rep network and guest database and build our business.