Spotlight On: Yellow Elephant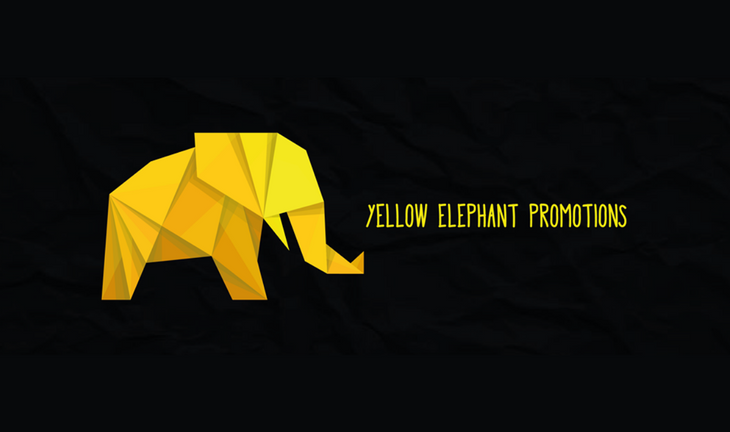 Originally based in Aberdeen, Yellow Elephant Promotions are used to hosting a nationwide network of events, on a weekly basis. When lockdown hit, the brand was forced to get creative. With people all over the world looking to connect and engage with friends and family and even try something new through a virtual setting - the team saw a real opportunity in focusing their efforts online.
The Yellow Elephant Virtual Quiz phenomenon was born and the team hasn't looked back. In this article we speak to co-founder, Gregg Wilson to get to know a bit more about the brand, how they've driven growth within the virtual quizzing community and what the team have planned for a post-COVID world.

The importance of a memorable experience
Founded in 2016, Yellow Elephant are known for their unique approach to themed events in cities across the UK and Ireland. With a passion for events and a background in events promotion and venue management, Wilson's expertise made him an ideal candidate for nationwide success. "Originally, we started running themed pub tours locally to Aberdeen" (think Pokemon Go and Wizards Assemble to name but a few), he explains, "we were really lucky in that a few of our events were picked up by bigger venues who saw potential in what we were doing, which then gave us the opportunity to expand".
"After we had that initial interest from local, bigger venues in Aberdeen, we were given the opportunity to work with industry experts and venues across Scotland and then further afield". Wilson adds, "by the end of 2016 we had 6 partner venues, including venues in Glasgow, Bristol and Liverpool".
The team focused on providing event goers with a consistently memorable experience, Wilson explains "We wanted to ensure that Yellow Elephant events were truly recognisable and that event goers felt like they had the same experience no matter the venue or the location". This consistency meant the team built a loyal, organic following at scale, and by 2019 Yellow Elephant events were operating across 88 partner venues both within the UK and even further afield, for example, Australia. "We've been able to build valuable relationships with both our event goers and venue partners, which has massively supported our success and the growth of our wider event network".
Trial and error is key to understanding what works best
Normally the Yellow Elephant team runs between 75 and 100 events per month. Events are themed in line with key seasonal dates, cultural celebrations or even the odd film release to keep things fresh. The brand's events calendar includes bigger bespoke experiences as well as their weekly recurring events. "We generally have quite a good understanding of which events work best at particular times, just from trial and error". Wilson explains, "it was previously quite difficult to manage and plan logistics due to the manpower it required from a nationwide perspective, however, now we're really lucky in that we have a bigger staff base to support us".
"We've also had the chance to work with some top partner brands, including, Bring It All Back and Propaganda", he adds, "they've been hosting virtual DJ sets with us throughout lockdown, which has also massively supported our ability to broaden our reach to new event goers".
Transitioning to an easy and straightforward online attendee experience
"Covid really did turn everything upside down for us", Wilson explains, "we were suddenly in a position where we were having to issue mass refunds, with no sign of when we'd be able to restart events". Wilson adds, "We did try running socially distanced events in July but due to the uncertainty around local lockdowns, we were unable to effectively plan or promote with enough time ahead of us". "It became clear that our best option was to direct our efforts online".
"We're still focusing on the end game and when we can get back to our in-person events calendar as safely as possible", Wilson adds "But online events have proven themselves to be a great alternative for us so far!"
Taking advantage of FIXR's seamless online events integration with Zoom gave the Yellow Elephant team a platform for hosting their quizzes, whilst making communication and customer engagement with their events easy.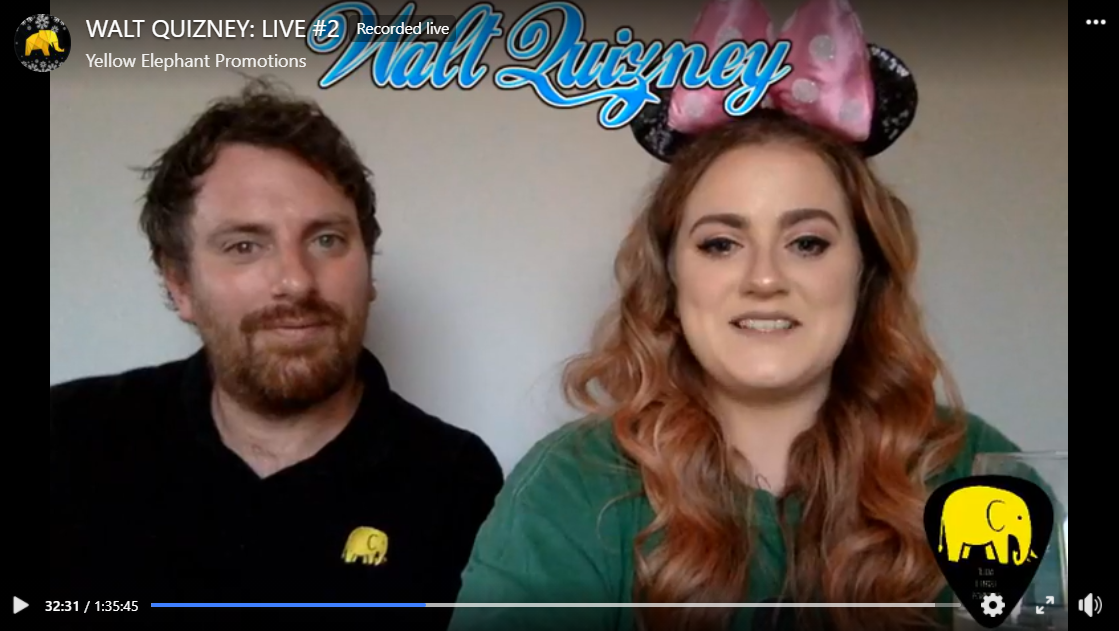 "It did take some trial and error though", "we had to redirect our focus and adapt to using a lot of new equipment, for example, new mics and webcams, to ensure we could provide event goers with the Yellow Elephant experience they know and love".
"There's also a lot of great content available online that I would really recommend utilising to help progress your skills". Wilson adds, "including FIXR's 'How-to online events guide'". FIXR's online events guide is available here
Enjoying more benefits of using FIXR
"We started using FIXR to ticket and manage our events in 2017 and have found the features that the platform offers really useful" Wilson explains. The Yellow Elephant team have integrated the FIXR Pixel into their Organiser Profile, which has enabled them to retarget potential customers through paid social ads. They frequently retarget customers who have visited their event pages on Facebook and on FIXR and not bought a ticket, to encourage them to make a purchase. You can find out more about using the FIXR Pixel to run targeted Facebooks ads here
"The 121 relationship provided by FIXR's Account Manager's is also second to none", "the team frequently go above and beyond to provide support wherever they can". Wilson adds, "This has even included helping us enter new markets". FIXR helped Yellow Elephant launch their virtual event series in both the US and Australia. "Plus, the platform is super easy to use and navigate from a user experience point of view".
Top tips:
Surround yourself with likeminded people: "It's an absolute must, we were really lucky to have Chelsea join us as our Co-director, as a team we haven't looked back".
Don't be daunted by trying something new: "We stand by this massively, particularly since starting the quizzes and moving our events online. We've had to learn how to use more equipment than ever before but it's only aided our ability to expand into new areas".
Expanding in the online events world
Yellow Elephant have been working closely with universities on Fresher's and Welcome Week events to try and give students a taste of traditional icebreaker experiences. As COVID restrictions persist, Wilson explains that the team is looking at how they can transition bigger events into an online space, "We're currently working with some larger scale corporate events to determine if there's a space for them in the virtual world". "There's definitely a lot of potential so watch this space!"
For all things Yellow Elephant Promotions, hit up the brand's Facebook page or Instagram