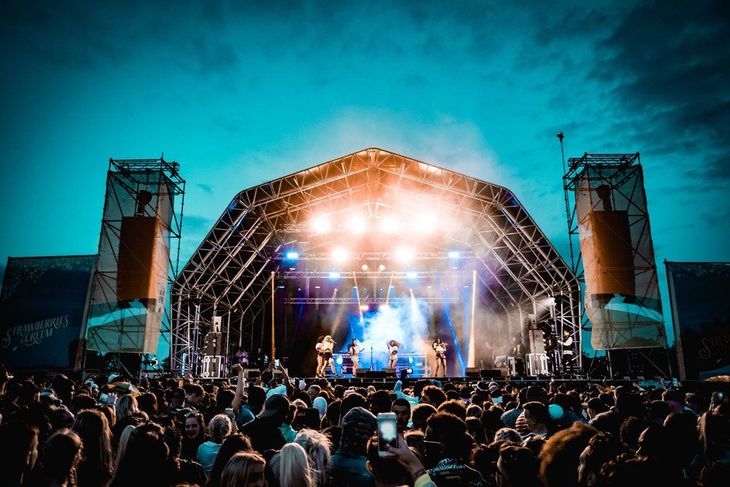 PARTYNEXTDOOR, KOFFEE, SEAN PAUL, BUGZY MALONE, HONEY DIJON and more announced for STRAWBERRIES & CREEM's biggest ever line-up.
Get you tickets here with FIXR
Strawberries & Creem, the UK's tastiest festival for music and youth culture, returns in 2021 as a two-day event between Saturday 19th and Sunday 20th June, complete with its biggest line-up ever – a now-signature blend of world-renowned artists and the most exciting rising talent from the worlds of Hip-Hop, R&B, Afrobeats, Dancehall, House, Garage, Drum & Bass and many more.
Stars leading the line-up for 2021 include iconic singer-songwriter, Canadian artist PARTYNEXTDOOR– bringing his much-acclaimed, hip-hop-inspired contemporary R&B to the UK for the first time in over 3 years; Manchester MC and self-proclaimed 'King of the North' Bugzy Malone, who will have UK rap fans going wild with a highly-anticipated return to the festival stage; and two trailblazing Jamaican reggae and dancehall Grammy winners – 20-year-old prodigy Koffee, and the legendary Sean Paul, who will have temperatures skyrocketing in Cambridge this June.
Joining them are hit-making rapper Abra Cadabra, and electric, chart-topping drill artist DigDat. Tottenham songbird Miraa May will make audiences think, laugh, cry and feel with her raw, soulful pop – and BBC Soundpoll nominee Pa Salieu will take crowds on a journey of afroswing, dancehall and UK rap. On top of that, tastemaker DJs Tiffany Calver – the UK's leading rap connoisseur– and 'voice of the streets' Kenny Allstar – gatekeeper of the best new music talent in UK – will bring the latest tunes and special guests to the party. Festival attendees will also have their fix of the freshest afrobeat sounds, with none other than DJ Cuppy joining the lineup.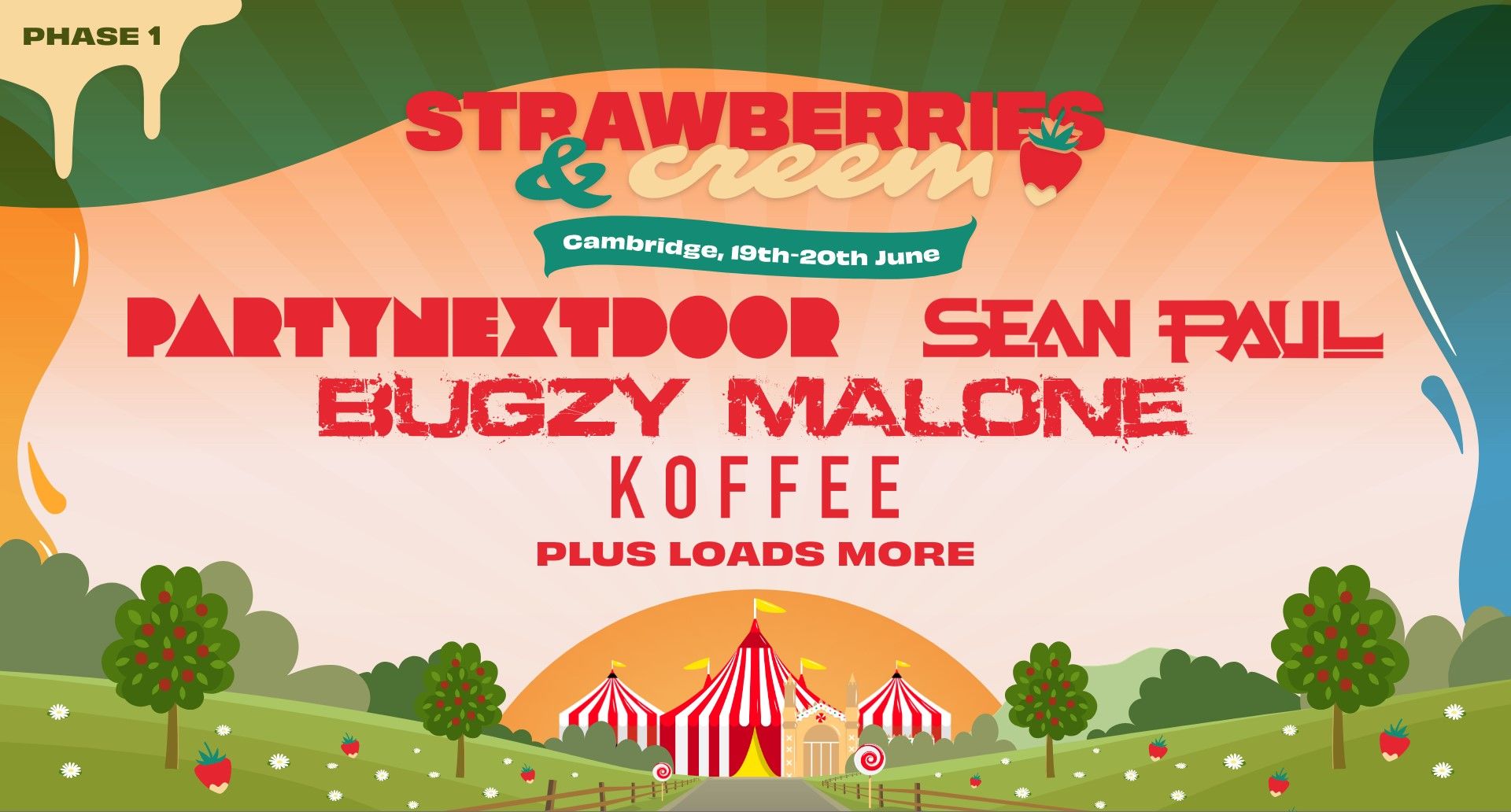 For 2021, Strawberries & Creem are introducing two new dedicated dance stages. One of the top house DJs of all time, Honey Dijon will be headlining the Hidden Palms stage; Glaswegian party-starter Denis Sulta will bring all of his flamboyance and mischief to the party; whilst Mall Grab will carry out a series ofthe hottest selections to keep feet moving and hips grooving. The festival will also celebrate Drum & Bass in all its glory – and who better to host a takeover than the pioneering Hospital Records, featuring the likes of Kings Of The Rollers & Inja, Flava D and Nu:Logic– alongside other distinguished artists Dimension, fresh from a UK top 20 record with "Desire", festival favourite Kanine, and D&B stalwarts Break & MC GQ.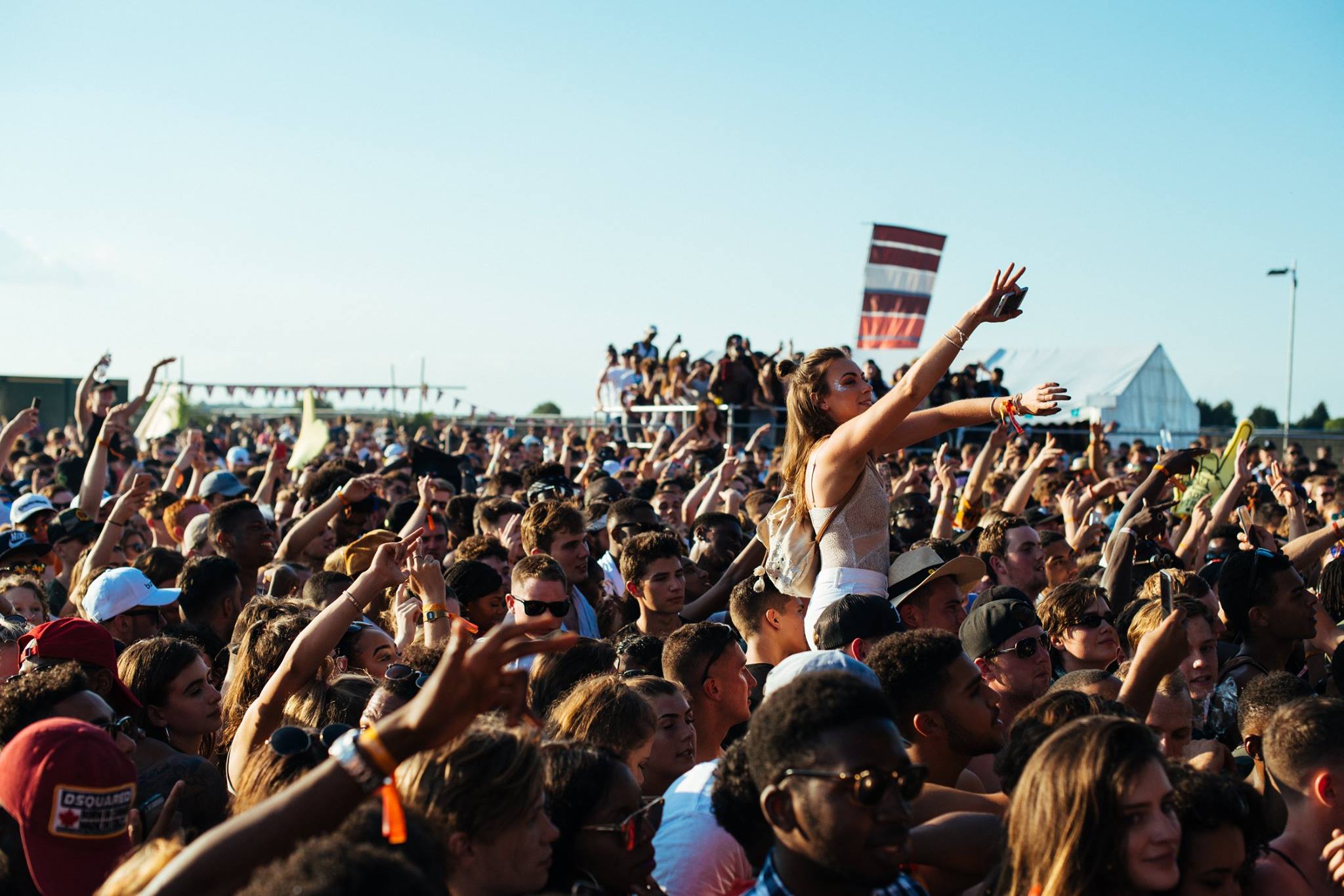 Alongside its music offering, the festival aims to champion the cream of the crop in youth culture – from football and gaming; to entertainers, podcast and comedy; to talks focusing on the biggest issues and topics in the UK scene and across current affairs, washed down with the tastiest food and drink to keep festival goers dancing.
As part of their exciting expansion, Strawberries & Creem have revealed the historic Childerley Orchard (Childerley, Cambridge) as the festival's fresh new home for 2021 and beyond. Just a few minutes outside of the city center and close to Cambridge North train station, Childerley is nestled in the rolling countryside with picturesque ponds and lush lawns – an ideal mix of beautifully secluded, but easily accessible.
Tickets are available here on FIXR. Weekend tickets start at just £79.50 – covering entry on Saturday and Sunday, including a return shuttle bus to/from the site. Day tickets (from £44.50) and VIP packages also available. Glamping will be offered for the first time – with a limited number of luxury pre-pitched tents available to book from January, which include early entry on Friday evening (with after dark DJs and more entertainment on offer).
If you're an existing ticket holder, please check your emails for more information about rollovers and upgrade offers.
The festival's co-founder Chris Jammer said: "It has always been our aim to establish Strawberries & Creem as a major brand representing British youth culture – not just the music, but for the whole scene. It's been an incredibly tough year for everyone, but in many ways the disappointment of 2020 gave us time to re-energise, restructure and refocus our attention on building an experience that truly represents young people – in all of their diversity and creativity. With the support of Senbla and Sony Music's backing (becoming their first UK green-field festival), we have scaled up to two days on a brand-new site – with a much bigger line-up, new stages and partnerships – allowing the festival to bounce right back into life. We're incredibly excited for what S&C 2021 holds in store, and we can't wait to share it all with you!"
More information on the full goings-on across the festival site to follow very soon...

Full list of artists announced for Strawberries & Creem 2021: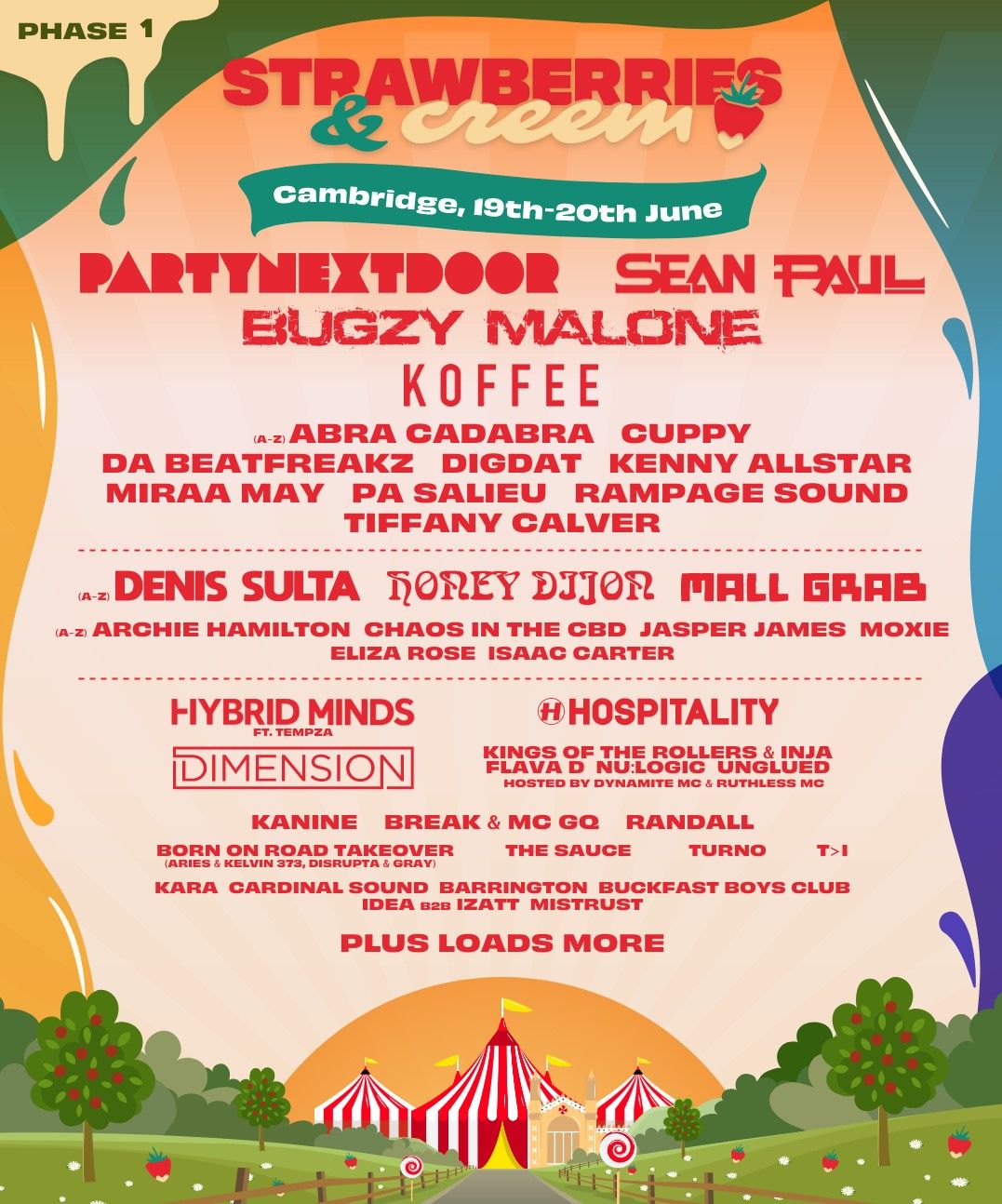 For more information on Strawberries & Creem Festival, visit:
https://www.strawberriesandcreem.com/

Or find them on social:
Instagram: @strawberriesandcreem / www.instagram.com/strawberriesandcreem
Facebook: @strawberriesandcreem / www.facebook.com/strawberriesandcreem
Twitter: @SandCFestival / www.twitter.com/SandCFestival