The Shrek Rave Is Coming To The UK!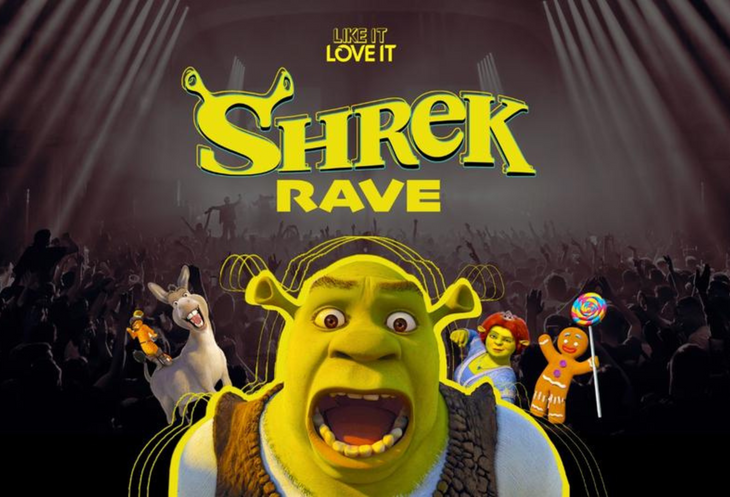 It's sold-out venues all around the US and now it's hitting UK venues near you in 2023! If you haven't already seen all over Tik Tok, the most outrageous Shrek Rave is becoming one of the most talked about events so far this year...
The event has produced some of the craziest night-out footage from, the Fairy Godmother getting down and dirty, Gingy losing his buttons on the dancefloor and Shrek on the decks.
Shrek fancy dress is encouraged, not expected... but let's be honest you want to take every opportunity you can to grab your mates and dress up as Donkey, Shrek and Puss In Boots. Here are some of our favourite fits we've seen so far:
You can expect the DJs to play party bangers all night with the odd Shrek hit thrown in there too of course. Plus Shrek-themed drinks, prizes, performers, singalongs and more.
Fancy joining Donkey and Dragon on the dancefloor? The Shrek Rave is heading to cities all over the UK this 2023, get your tickets now on FIXR!