19th July: What Does it Mean for Events & Nightlife?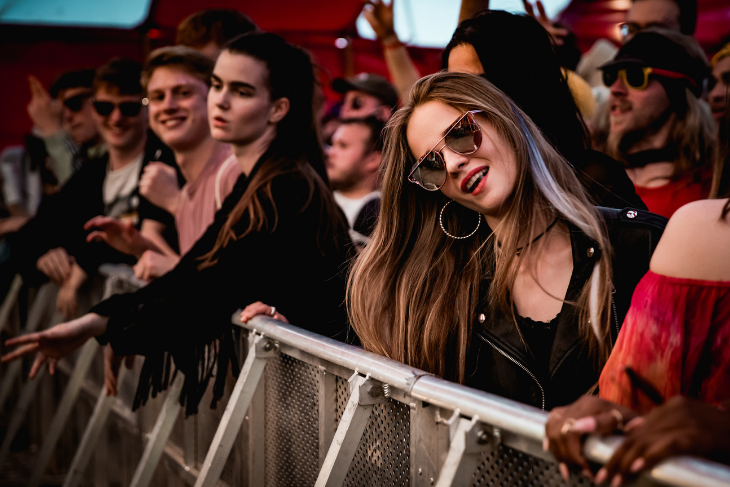 Boris Johnson today confirmed that England will move to the final stage of unlocking coronavirus restrictions on 19th July.
After a four week delay to Step 4 - which includes the return of nightlife and events - legal limits on social contact will be lifted next Monday.
As the vaccine drive continues and the narrative shifts towards learning to live with the virus, people are urged to remain cautious amid a rising number of cases.

The good news is that clubbing, gigs and festivals will be back from 19th July!
So, what exactly is happening on 19th July and what does it mean for events?
Do I have to check-in with the NHS App?
The requirement to check-in at venues is set to be optional. The scanning of a QR code upon entry to a venue has been a big part of the government's four step plan to lockdown lifting, but has caused concern with the recent rise in number of notifications asking people to isolate (coinciding with the rise in Covid cases).
What about 'Covid Passports' or certificates?
It's down to venues to decide if they wish to ask ticket holders to take a lateral flow test (and test negative) before entry or not. The government is advising it, but it is not mandatory. Got tickets? Look out for email comms or social media updates from the event organisers in the run up to the event. If a venue you are attending is requiring proof of a negative test, you can order free later flow tests on gov.uk.
Does the rule of 6 apply?
The rule of 6 will no longer apply indoors. You'll be able to book tables or booths at pubs, bars and clubs for your mates without having to choose who to invite!
Table service won't be compulsory, with ordering drinks at the bar allowed after 19th July. Although some venues are expected to continue table service for now.
Is social distancing still a thing?
People in England will no longer have to maintain social distancing from 19 July.
The requirement to maintain 1m-plus social distancing will end and there will be no capacity limits at sporting and entertainment venues.
Clubs which have been closed for 16 months or operating at reduced capacity by running socially distanced events, can safely reopen with no capacity limits.
Do I need to wear a face mask?
It won't be mandatory to wear a mask from 19th July, however businesses can choose to continue to enforce mask wearing on their premises if they want to. Transport for London has asked people using the service to continue to wear masks, as have some shops. Check the website or social media of places you are visiting for FAQs before you go and consider carrying a mask anyway.
When should I self isolate?
For venues continuing to use the QR code system for the NHS Track & Trace App, getting a notification that you need to isolate could still be a reality.
16th August is the proposed date for self-isolating to no longer be necessary for people who are double jabbed.
The government will shortly be publishing a plan detailing the "safe and gradual approach" it is taking through summer.
This article was updated 19:00 12/07/21
Organising an event and want help? Get in touch with the team today.