FIXR's Event Industry Trends Report 2023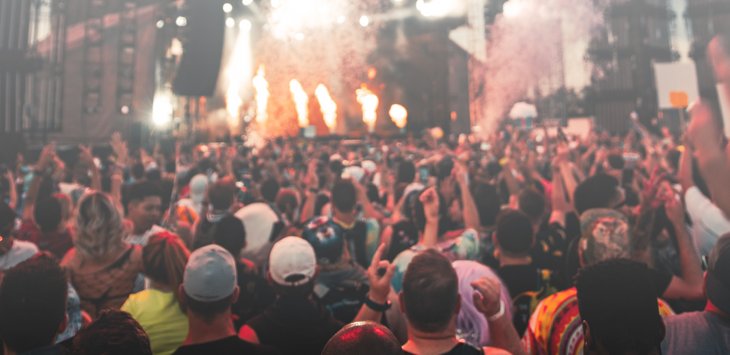 We surveyed over 2,000 event organisers and attendees in the UK and internationally to get a sense of how they felt reflecting on 2022 and what they predicted for 2023.
A "we got this" attitude was evident in the responses from organisers and attendees, with some interesting observations about themselves and each other.
Four key themes emerged:
Demand for events is back
People will always go out. It's been a rocky road with the cost of living crisis coming straight off the back of a global pandemic, but 54% of ticket buyers attended more events in 2022 compared to pre-pandemic. 60% plan to attend more events in 2023.
Create an experience, not just an event
It doesn't stop when people scan their tickets and enter a venue. The rise of social media and the popularity of video content has contributed to the demand for immersive experiences. 63% of event organisers are keeping their ticket prices the same in 2023 compared to 2022, despite their production costs increasing.
Deliver on attendees' expectations
Event organisers are feeling the pressure to meet attendees' expectations. Changing ticket-buying habits are keeping event organisers on their toes, with 69% of attendees saying they buy tickets close to or on the day of events.
Fans want a personalised approach
After word of mouth, email is acknowledged by 41% of organisers and 26% of attendees as one of the most effective channels for event promotion. A social media presence is still key for brands, but it's WhatsApps and DMs between friends, and emails and SMS from businesses that are shifting ticket sales.
These four trends are looked at in detail in this report, along with more data and insights from surveying attendees aged 18-24, 25-30, 31-35, 36-40 and 41+ and organisers of events of various sizes, types and locations.
Download and read the report to hear what event organisers and ticket buyers had to say, and how it will impact your 2023 event marketing strategy.