"FIXR was instrumental in helping us grow": INVADES Founder Dominic Matcham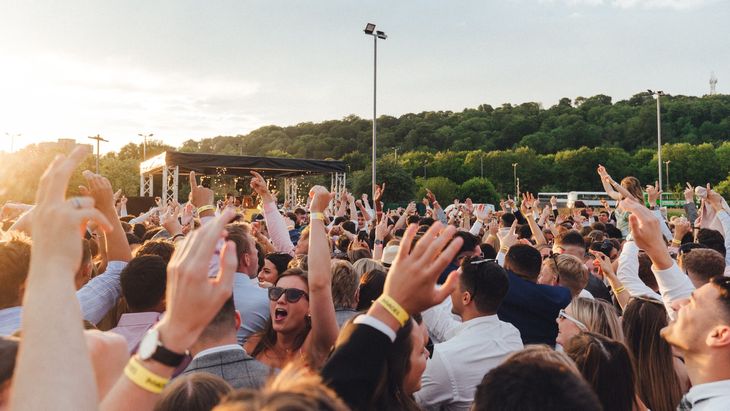 Since launching in 2019, INVADES has been on a mission to inspire a new generation of sports fans across the UK (and beyond) with their distinctive approach to creating unforgettable, festival-like experiences that combine live sport and music. Firmly focused on the 18-25 year old audience, they aim to match the passion and energy of their fans at some of the world's biggest sporting events.

Having worked alongside the INVADES team throughout their period of rapid growth - helping them expand not just across the country but into international markets and an increasing number of new sporting events - we took the opportunity to speak with Dominic Matcham, INVADES Founder and Managing Director, about the journey so far, the challenges they face, and how FIXR continues to help them fulfil their potential on the global stage.
---
First things first, could you just tell us a little bit about INVADES? How did it start, and how did you first get involved with FIXR?

INVADES is an events and social media brand and company. We help sports rights-holders, racecourses and stadiums connect with younger audiences. We help them reduce their unsold capacity, collect data and create content. It's all about inspiring the next generation of sports fans.

We started in 2019 with horse racing in Nottingham. We've since expanded out to horse racing, darts, cricket, rugby, polo and rowing; in the UK, Ireland, Australia, and New Zealand.

We've been working with FIXR since the start, and we were introduced by a friend who worked in the industry who had set up and run a successful festival.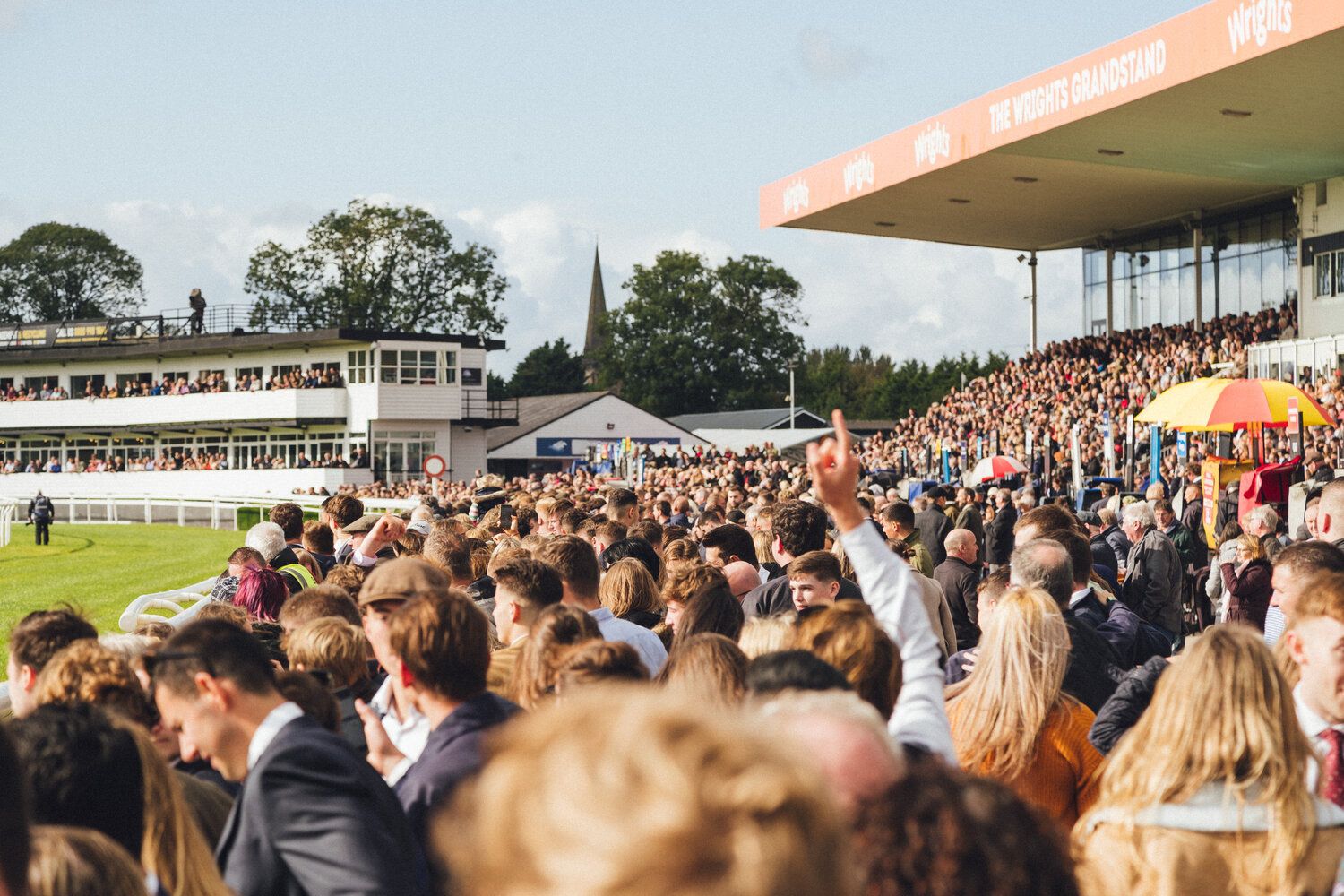 How would you say that FIXR helped you starting out as a business?
There were a couple of avenues.

In the first stages FIXR helped us understand how best to market to people digitally; both through social media, paid social, and through the Ticket Shop. There was marketing support in the sense of teaching us how to use paid ads, how to track customers between social media and the Ticket Shop, all of these sorts of things.

Then the second part of that assistance getting off the ground was connecting within the FIXR community. Obviously you've got thousands of event organisers across the country in different sectors, and FIXR were really good in connecting me internally with their clients, which helped us expand more rapidly across different university towns.

We started with three universities, and we're now at 87. FIXR was instrumental in helping us grow in those markets where we didn't operate before and didn't know anyone. The team basically connected us with the right people in those markets.

In terms of using the FIXR platform, could you tell us about a couple of the features that you've found beneficial?

From an events organiser perspective, you've always invested in the Rep Platform which is absolutely vital for the way in which we market. Peer-to-peer marketing is a core part of our business.
The Rep Platform is just perfect for us.
We get all the benefits of it, but we don't need to manage it, it's all self-managed from their perspective. And certainly young people being able to access and withdraw their money on their terms rather than having to email us, or for us having to initiate the whole thing, has meant we've been able to have probably 2000 reps on our platform since the start, which we couldn't have done if we were managing all of those payments individually.
The second part is the analytics and the dashboard; I think it's probably the best in the industry that I've seen.
In expanding to Australia and New Zealand we've used Ticketmaster, Eventbrite, Tiketek and Flicket - four platforms, two of which are probably two of the largest in the world. The service and the interface and the technology, I don't think is as good as yours.
The dashboard really helps us make informed decisions when it comes to sales.
When are we going to release the tickets? Which customers should we be targeting? And at what time of day? I don't think we're given too much data that we need to interpret it, but we're given enough to make the right decisions that we need.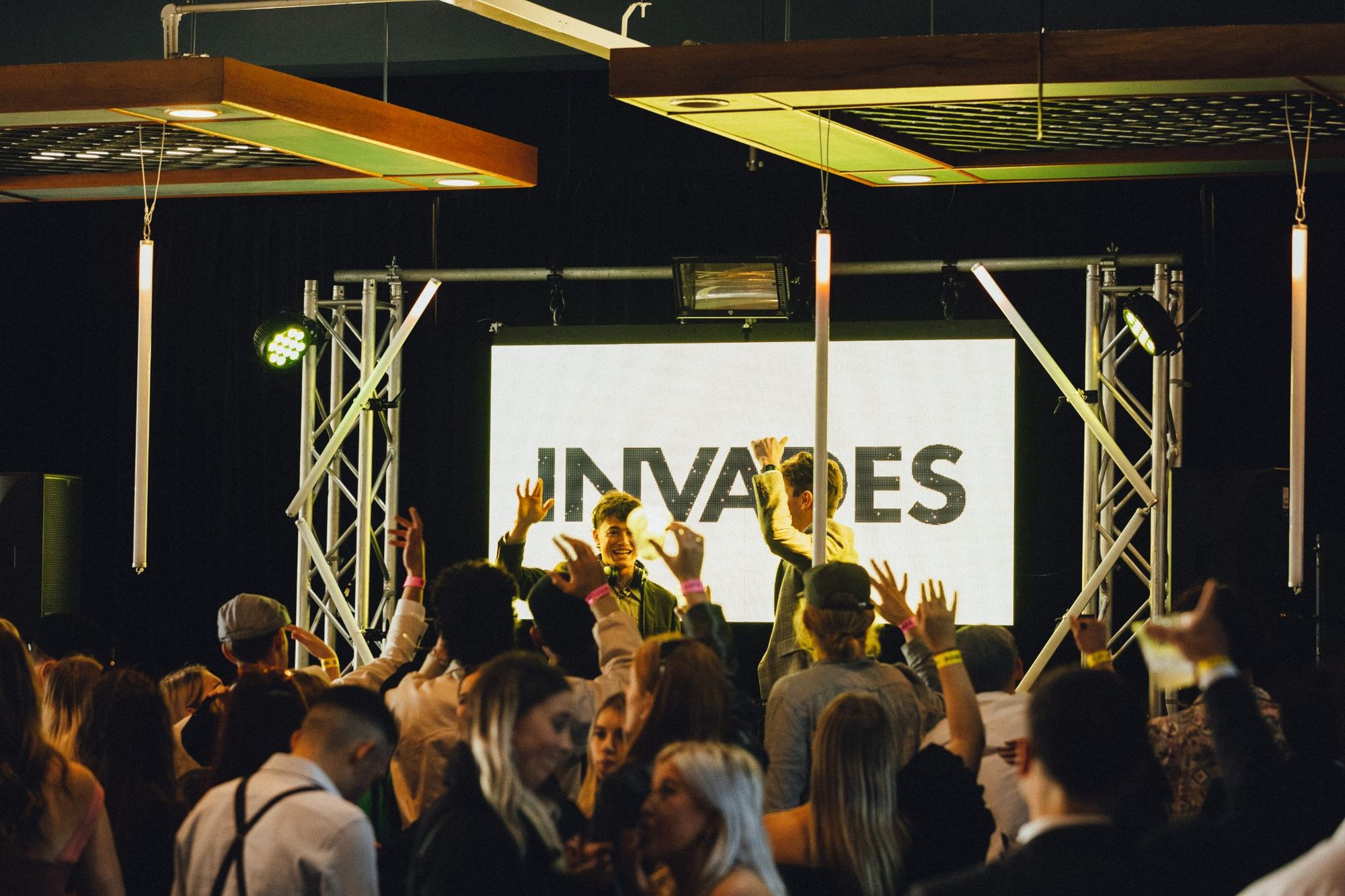 In general, what challenges do you face as a business in the wider world of ticketing?

I think we're seeing a shift from traditional social media like Facebook and Instagram over to dark social media; people are buying things in closed social groups. That's a challenge, and FIXR allows us to work in those channels. The Rep Platform is a key part of that.

Other challenges would be less related to ticketing. Financially, inflation means a lot of our costs are going up. But FIXR is a very cost effective platform for us, so you guys help us maintain our profit margins.
How useful is the FIXR Entry Manager app for you guys? How has it worked for you?

For us, it's really good because it allows us to communicate in real time. We often give our venue partners access to our FIXR Entry Manager app. So it shows them how much capacity we have in total, how much of that capacity we've sold, and then of that sold capacity how many have been admitted. Which therefore helps them build their teams accordingly, so then they're never overstaffed, they're never understaffed.

That degree of transparency gives our clients the confidence to give us bigger allocations and work with us more regularly.
They're effectively able to see our entire ticketing journey from six weeks out. Which is really helpful, especially in big stadiums like Tottenham, or Cheltenham or Ascot. We're a small part of a very big event there, and being able to see exactly how many we sold and how much the allocation is, it's really helpful.
From a ticketing perspective, the ability to scan any of our tickets on any device anywhere in the world is really, really helpful.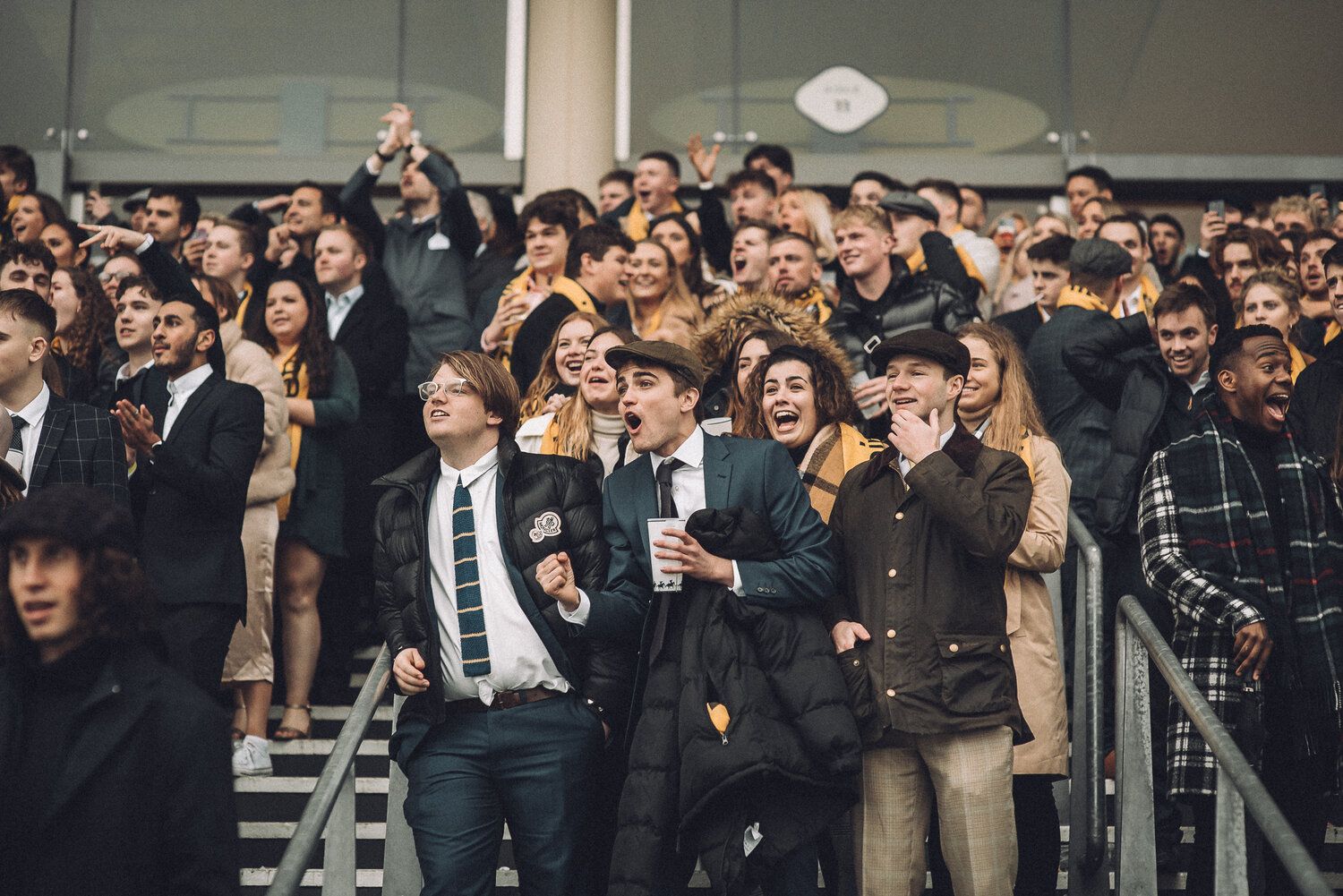 You guys are a massive success story; having grown from the ground upwards to become a super successful business. Tell us about your growth, from where you started to where you are now. How's it been?

Yeah we have grown really quickly, and I think we've touched upon a real industry problem, which is that sport needs young people. And the way in which traditional sports brands market to young audiences, doesn't really work.

The service that we offer: we understand both digital and social very well and we're able to provide an end-to-end, in-person service.

Our brand has been built around the next generation of sports fans. Whereas a lot of the brands - traditional rights-holders' brands, and stadium's brands, and clubs' brands - they tend to be built from the kids market all the way through to the members aged 85. We're only really interested in 18 to 25 year olds for the INVADES brand, and all of our comms are relevant to that audience.
We've built up a brand which is more than just the sport. It's an event, and it's a lifestyle product around the sport, rather than being just for hardcore fans.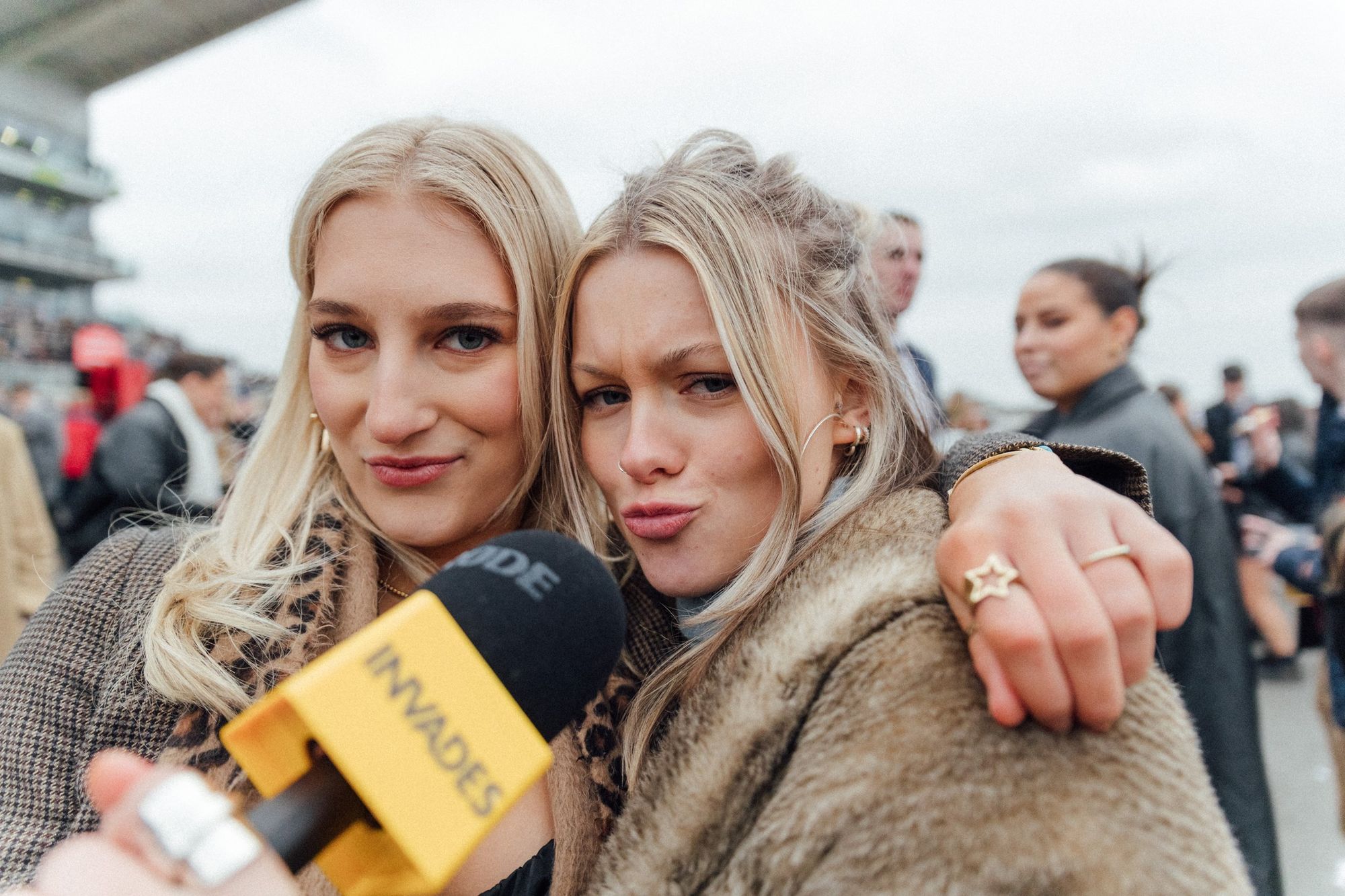 How many events are you running now, and in which countries?

We're running nearly 100 events globally at the minute, per year, and that's across racing, darts, cricket, rugby, polo and rowing in the UK, Ireland, Australia, and New Zealand. We've got plans to expand to South Africa and the US in 2023, and the goal by the end of 2023 will be to have sold over 200,000 tickets through the FIXR platform.

Amazing. Final question, how has the FIXR customer service team helped you over the years with everything?

Their level of customer service is first class. We've worked with a couple of other industry players, and we've seen the difference between what you get with FIXR and what you get with other platforms. There's a genuine care for our business. The response time is always very quick.
We've grown quickly and FIXR has supported us in that growth.
Answering queries fast and being able to change things on the platform within a 10 minute period at times has been critical for us. That level of customer service has allowed us to grow, and I know the team work really hard, so we really appreciate it. And sorry for all the calls…

No problem, keep them coming!
---
If you'd like to find out more about how FIXR can help you to grow your event, please get in touch below - we'd love to hear from you!