Flex FM Celebrate 30 Years with All-Day Ministry of Sound Party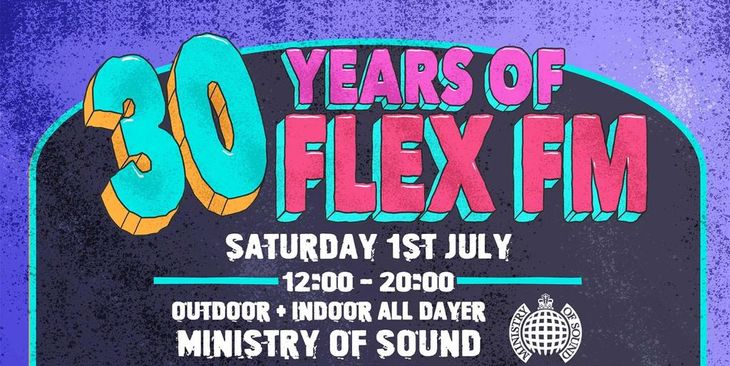 To celebrate three decades of Flex FM past, present and future, the London-based community radio station are hosting an all day party at the iconic Ministry of Sound.
From midday to 8pm on Saturday 1st July, all five arenas - indoors and outdoors - will be taken over by an array of DJs and live performers from the Flex FM family and beyond.
Headlining the event are legendary UK garage collective Heartless Crew and former So Solid Crew member, MC and Top Boy star Asher D.
Elsewhere on the bill are a host of  garage, drum and bass and dubstep veterans including Scott Garcia, Nicky Blackmarket, Deekline and Hatcha, and newer radio superstars like Sian Owen. Head to the event page to see the full lineup.
Book student and group discount tickets here.