How A Ticket Shop Can Boost Your Ticket Sales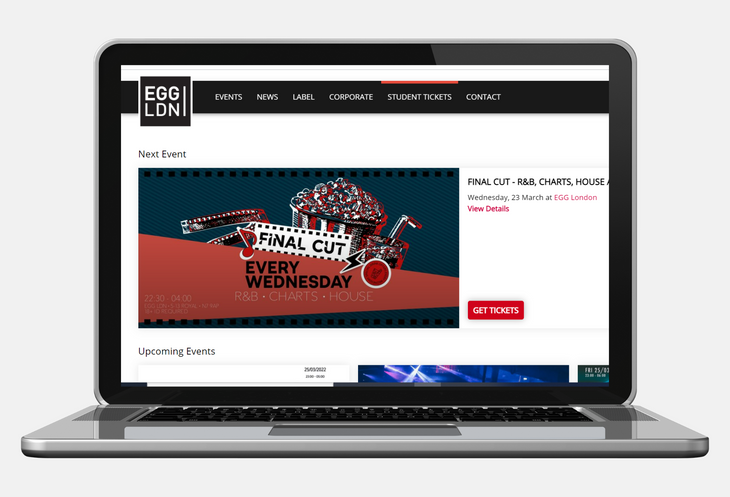 Make your website look better, improve the experience for your website visitors and sell more tickets to your events with a FIXR Ticket Shop. This blog covers:
What is a ticket shop?
How it works
Examples of great ticket shops!
How to do it yourself
What is a Ticket Shop?
A ticket shop is a widget that you add to your website. It's an easier, faster and better way for people to buy tickets to your events. Add a ticket shop to your FIXR Organiser account, choose how you want it to look by customising it, then add the code to your website (you can do this yourself or get a web developer to help).

The FIXR Ticket Shop is powered by our technology, but lives on your website. Showcase your events in one place and let people buy tickets in a few clicks or taps without leaving your website. Any events you create on FIXR, you can display on your website ticket shop too - so double the discoverability and ticket sales!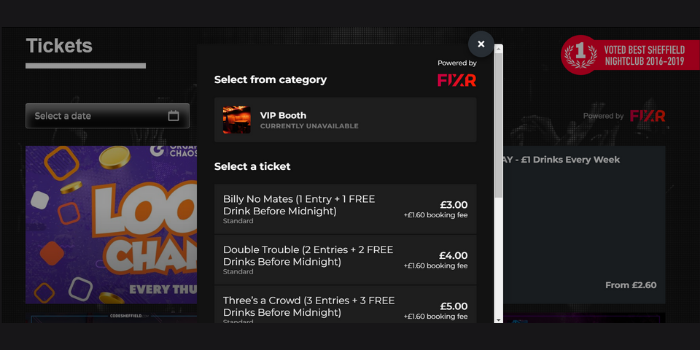 How does a ticket shop work?
Other ticketing platforms redirect users from your website to their website to buy tickets. Our ticket shop keeps your customers on your site. The less clicks someone has to do when they are considering making a purchase, the more likely they are to complete that purchase. It's also a better user experience because it looks great, is easy to use and the technology works.
Your FIXR Ticket Shop is completely customisable. You can add you own brand colours, choose your style and design it to align with your look. The event artwork and event description you added when creating the event on FIXR, will be added.
In need of some inspo? Here are some great examples of how Hidden, PRYZM and Fresh2Death have styled their ticket shops...
Fresh2Death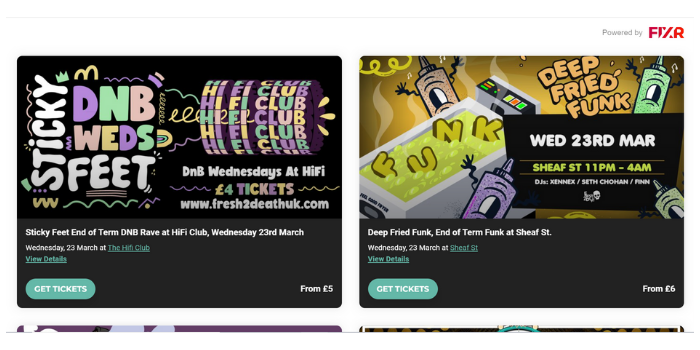 PRYZM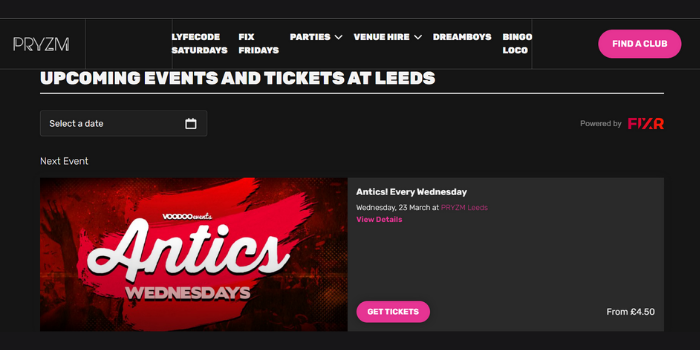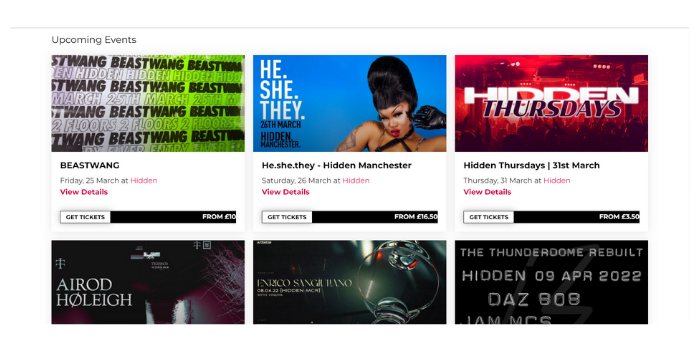 Benefits of having a ticket shop
Increase ticket sales - less clicks (without redirects) lead to more conversions.
Use our technology, but customise it to match your brand.
Make changes to your events on FIXR and your ticket shop will update automatically, so you don't have to do it twice.
How to add a ticket shop to your website
Step 1: Log into your organiser account.
Step 2: Under 'Integration' click 'Website Ticket Shops'.
Step 3: Click '+ Add Ticket Shop'.
Step 4: Customise your ticket shop by changing the colours, fonts and lay out.
Step 5: Click 'Create Ticket Shop'.
Step 6: Click on the ticket shop. Copy the code and paste it into your website's code. (You can do this yourself or get a web developer to help you).