How an App Simplified Ticket Buying for Leeds University Union Students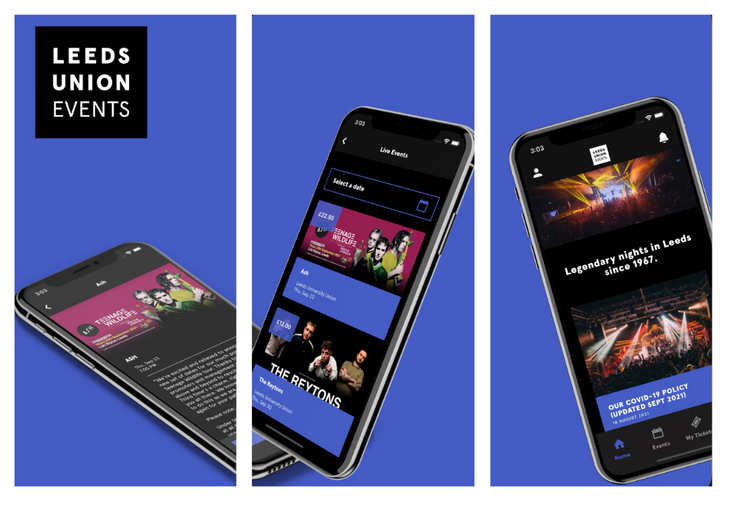 We spoke to Hana Mitcheson, Events & Account Manager at Leeds University Union, about the experience of designing and building an app with Team FIXR. Here's what she had to say. Ask us about your own website or app build ideas.
What events do you put on and who are they for?
We put on a variety of events for our students and members of the public. We host a number of gigs in our venues Stylus and The Refectory which have seen some huge names perform such as Ed Sheeran, The Who and Rita Ora!
Our regular Friday club night Fruity is the longest running student club night in Leeds and will celebrate it's 21st birthday this year! Plus, we recently introduced Fruity Bingo. Our incredible societies host regular events which include theatre shows, quizzes, comedy nights and film screenings.
Why did you want to have your own app?
We wanted to create a fantastic mobile experience for all our events goers! Using the app is the easiest way to buy tickets and have them scanned at the door for one of our events. It has all the information you need to know about our venues, bars and policies. The app also helps us to better understand and engage with our audience through push notifications.
How did you find the process of building an app with FIXR?
Building the app with the development team over at FIXR was a straightforward process. Our teams at LUU came together to draw up our list of requirements and desirable features and a FIXR developer consulted us on how it would be best to turn those requests into an engaging user experience for our students and customers. All of our requests were accommodated and the branding of the app is very in keeping with our events website.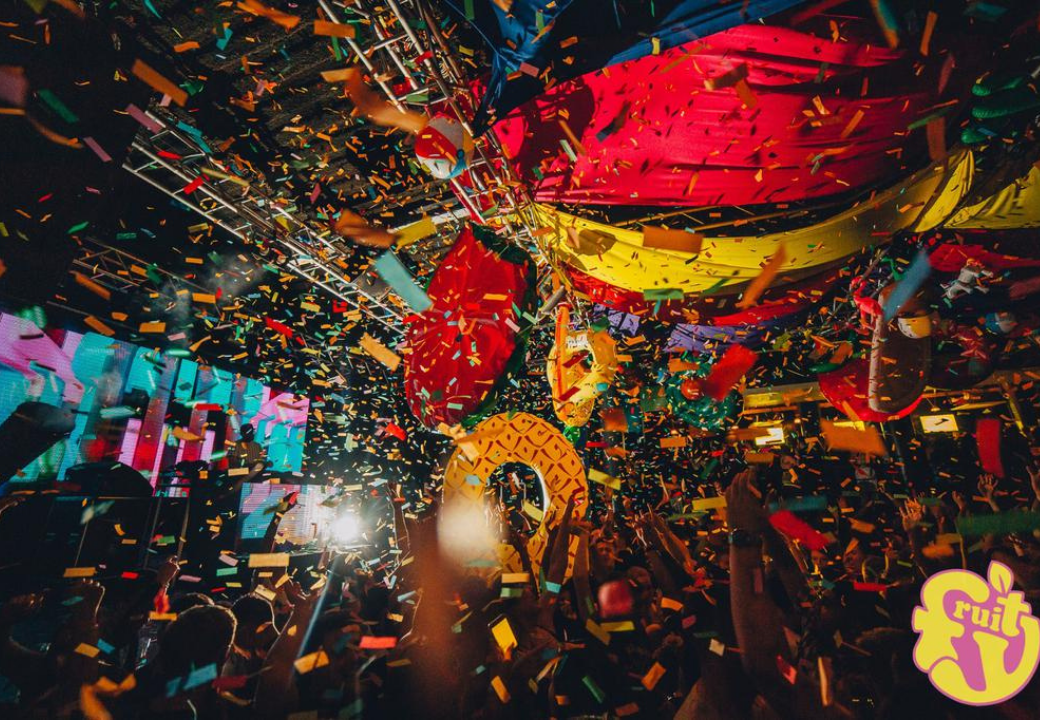 Why did you choose FIXR?
We chose FIXR primarily because of the scalability of the platform for a Students' Union and its ease of use. The platform caters very well on both the admin panel and customer experience for the huge variety of events we have here at LUU; summer balls, live music, club nights, and events hosted by our many university clubs and societies.
Why should people download your app?
To be the first to hear about new events and to shop all of our events under one app! With our My Account function it's easy to keep all your tickets in one place under 'My Account'. No more searching through emails - it couldn't be easier.
In the short time the app has been live, how's it performed?
We're really happy with how it's performed! It's great to see so many people using our new app and we can't wait to see that grow especially through our busy time periods like Freshers' Week in September 2022.
What events have you got planned for the rest of the year?
We've got lots of exciting events coming up. Everything from theatre shows and concerts to club nights and drag shows. Plus our big end of year ball. Stay tuned!
Download the Leeds Union Events app now from the App Store or Play Store.
Get in touch about turning your own whitelabel website or app idea into a reality.