What Does Apple's iOS 14 Update Mean for Facebook Advertising?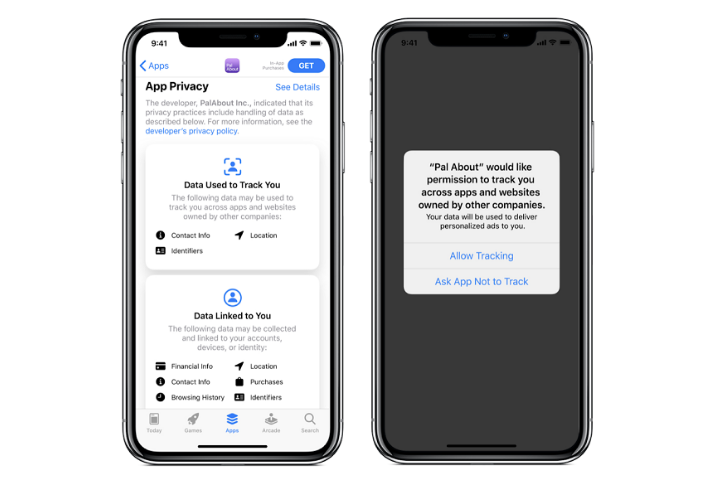 Article updated 27/04/21
What is the Apple iOS 14.5 update and when is it?
The iOS 14.5 update has been released as of 27th April 2021. It covers everything from messages to maps, but what's had the most attention is the privacy updates impact on Facebook advertising (and App Store advertising) for advertisers.
Why is Apple doing it?
Apple are "giving you more control over the data you share and more transparency into how it's used". How? By serving a pop-up message to users (see image below) when an app wants to track them across apps or websites owned by other companies for advertising purposes or to share information with data brokers.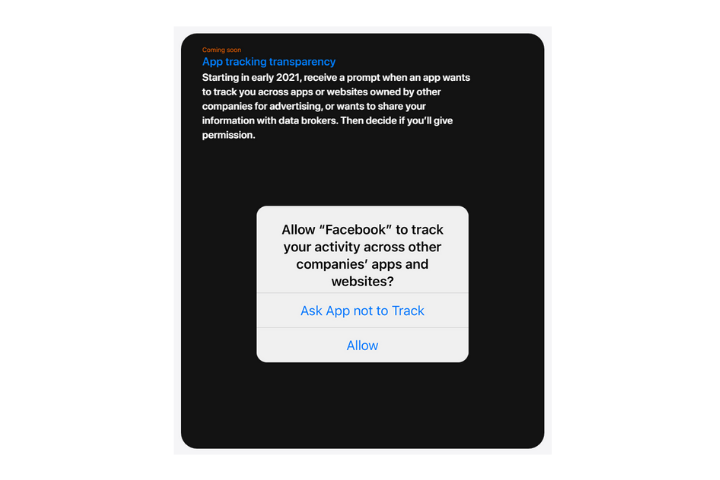 A user will opt in or out of giving permission - and it's anticipated that the majority will opt out. Whilst it may be in the interest of user privacy, it is also in the interest of Apple, as Facebook pointed out in their critical full-page US newspaper ads. Scroll down for more details about what Facebook recommends you do now.

How have Facebook responded?
In response to the iOS 14.5 announcement, Facebook introduced Aggregated Event Measurement to allow for adapted measurement of web events from iOS 14 users.
Facebook have told advertisers that once Apple release the update: "we'll use our aggregated event measurement protocol to process events from people on iOS 14 devices that are opted out of data sharing to help you optimise and understand the efficacy of your ad campaigns. By default, we've added up to 8 events on your domains that are recommended for your business, but you can manage these configurations in Events Manager. Visit the Resource Centre for more information."
If you have a website, you can track up to eight conversion events (user actions) with Aggregated Event Measurement. You can verify your domain with your Facebook Business Manager at business admin level, to view and choose which (up to) 8 conversion events (user actions) to track. Otherwise Facebook will choose.
Completing the domain verification process is recommended for all unverified domains to ensure that your business has control over which pixels and conversion events are eligible for configuration on your domains.
What does this mean for my Facebook ads?
Whilst the full impact is still being realised - as the update has just been released - there are three expected implications:
Reduced ability to track web conversion events (user actions) for targeting and retargeting campaigns
Changes to attribution and campaign measurement and reduced data reporting
Less effective Audience Network campaigns because of reduced in-app tracking
What do you need to do right now?
If you are an event organiser using web conversion events in your advertising:
What does it mean for the Facebook Pixel integration?
The good news is that we have a solution! If you use our Ticket Shop functionality on your website and advertise on Facebook and Instagram, we have identified and built a solution to counteract some of the biggest issues iOS 14 causes advertisers.

Get in touch to find out out more.
This article is updated regularly.