Look At The Bigger Picture With Master Accounts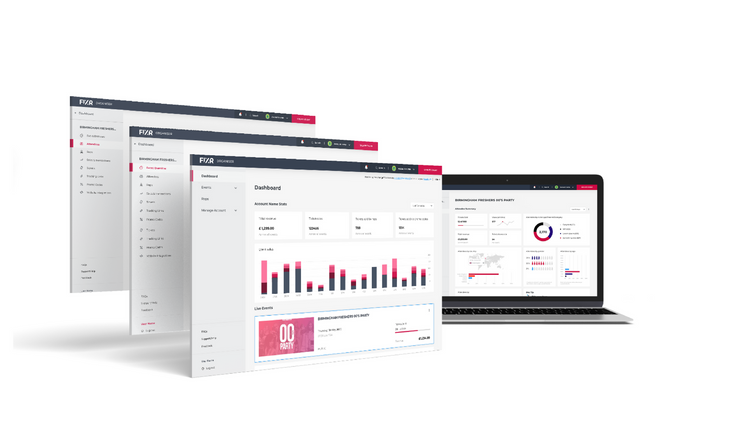 We don't hold back when it comes to FIXR organiser accounts. Our CMS has always offered event organisers market-leading functionality and visibility when it comes to managing your events. With Master Accounts we are extending these features to larger organisations looking to manage multiple accounts.
Who are Master Accounts for?
Master Accounts are for venue groups, multiple venue owners and events companies which house multiple brands. If you need a holistic view of all venues, organisers and events in your business then this feature is for you!
Why the need for Master Accounts?
We understand many of the challenges organisations face when operating multiple venues or brands. One of the biggest being how to manage data.
Our platform offers a great deal of insight into sales and audience engagement and it's important to be able to view and understand this data on both an isolated and consolidated basis.
How does it work?
Master Accounts are essentially a collection of organiser accounts. Managers can be added to a Master Account giving them access to a master dashboard (by logging into the CMS).
The master dashboard collects data from across all of the accounts within it. With Master Account access, you can see total revenue, rep sales and page views from all accounts. View all-time or filter the data by specific time ranges to make it even easier to report results back to the business.
Master Accounts are a great way to compare data from individual events - useful for assessing relative performance.
Master Accounts presents users with data visually, allowing for quick insights at a glance. Need more comprehensive analysis? Popular exports from organiser accounts are also available for Master Accounts. You can download GDPR compliant attendee data across all accounts at any time, with one click.
How is it unique?
We built Master Accounts with flexibility and compliance in mind. Any event organiser account that would benefit from this new functionality, can have a Master Account created.
You could have a Master Account for all venues in London and a different one for venues in Birmingham, for example. Each Master Account can have its own set of users who only have access to data for those specific organiser accounts.
Users with access to a Master Account can see a list of their sub-accounts events. This is especially useful for managers who need to keep track of which events are being run when and where. Organiser permissions are independent, so you might have Master Account level access, but not necessarily have access to all organiser accounts. You can choose what works for you and your team.
When can I start using Master Accounts?
We're excited for you to start seeing the bigger picture with this new feature!
If you're looking to make better informed business decisions based on data and you have multiple brands, venues or events - this is for you.

Get in touch with your Account Manager or message team@fixr.co to get set up.