Nottingham Freshers Week 2023: Best Events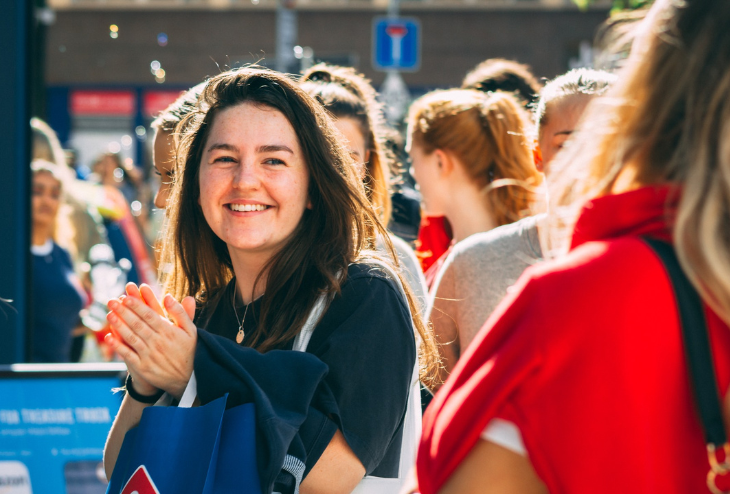 Nottingham punches above its weight when it comes to its universities and its student population, with both the University of Nottingham and Nottingham Trent University in the top five UK unis for the number of students starting each year.
As a result, there's an impressive array of freshers events to choose from; with Nottingham Trent freshers week starting on 17th September and the University of Nottingham welcome week starting on 25th September.
So whichever university you're heading to, here's our pick of the best events for Nottingham freshers week 2023.
---
#TrentFreshers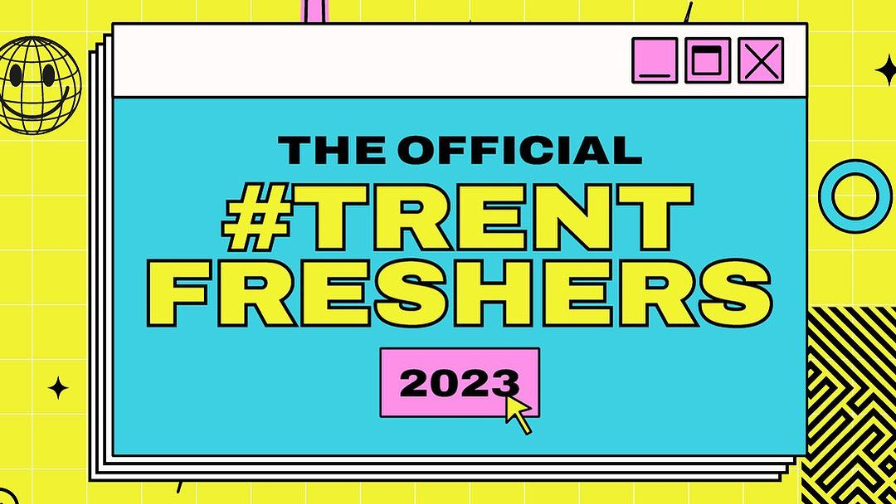 NTSU are serving up an absolutely huge selection of freshers events; from nights out at some of the city's biggest and best clubs, to comedy nights, live music, outdoor cinema screenings, quizzes, bingo and even a freshers festival. Buy a Trent Freshers Pass here to save up to £40 on tickets.
When: Friday 15th September - Friday 29th September
Where: Citywide, Nottingham
See all events and buy tickets
UoNSU Welcome Week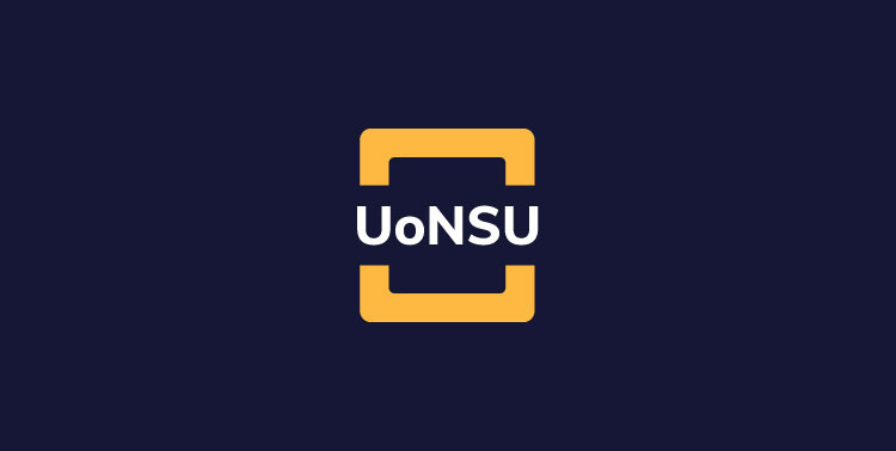 For generations of Nottingham students, nights out at Ocean and CRISIS are a thing of legend. With the official UoNSU Welcome Week events you can experience why these places have near-mythical status, from the welcome party featuring Tinchy Stryder to hometown hero Philip George closing out the week at the final full moon party, and plenty more in between.
When: Sunday 24th September - Thursday 28th September
Where: Citywide, Nottingham
See all events and buy tickets
This Is Freshers 2023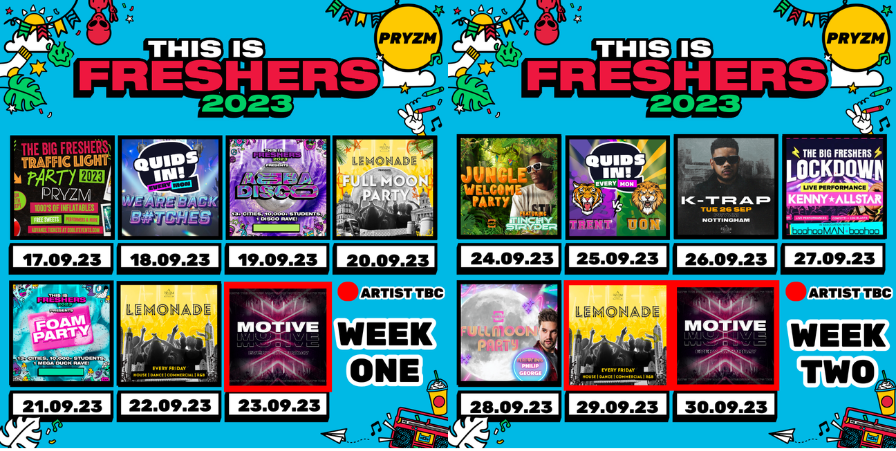 It's not only the Student Unions that are hosting packed programmes of freshers events in Nottingham; legendary nightclub PRYZM has also got plenty to offer.
Get access to all of them with a This Is Freshers 2023 wristband, which for £25 also gets you free entry all year, to over 100 events!
From QUIDS IN (aka 'the biggest Monday night party in the world') and an ABBA Disco complete with live band, to a K-Trap live show, and longstanding freshers favourites like a traffic light party and a foam party, there's something for every day of the week.
When: Sunday 17th September - Saturday 30th September
Where: PRYZM Nottingham
See all events and buy tickets
House of Disco - Freshers Garden Party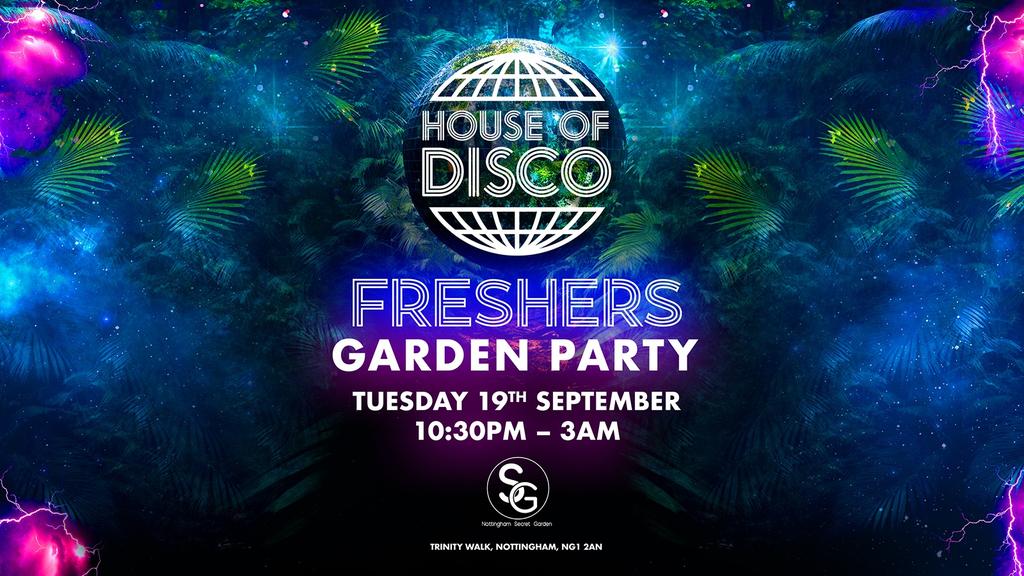 Following on from the success of their end-of-term rooftop party, House of Disco return with two special freshers parties held in Nottingham Secret Garden, both taking inspiration from the famous vibes of Glitterbox Ibiza.
When: Tuesday 19th September & Tuesday 26th September
Where: Nottingham Secret Garden
We Don't Sleep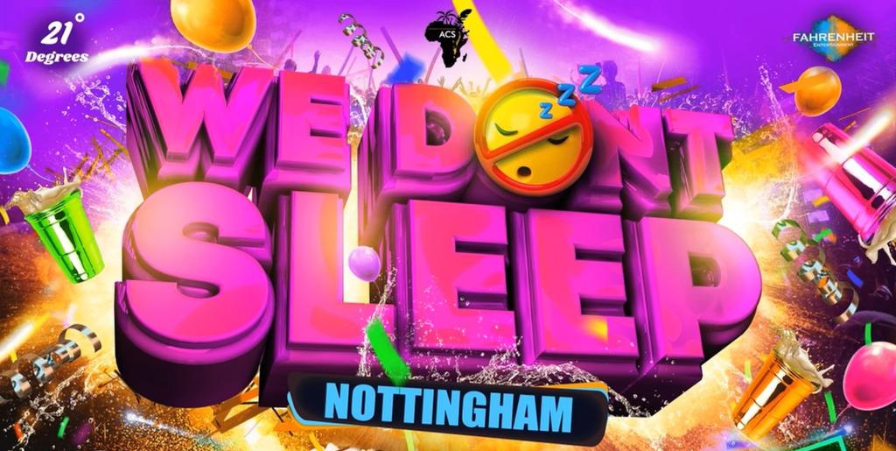 For freshers week 2023, We Don't Sleep is bringing the vibes to Nottingham city centre with a musical offering that spans the best in Afrobeats, bashment, Amapiano, hip-hop, R&B and more.
When: Thursday 21st September
Where: OZ:BAR Nottingham
ABBA Disco Wonderland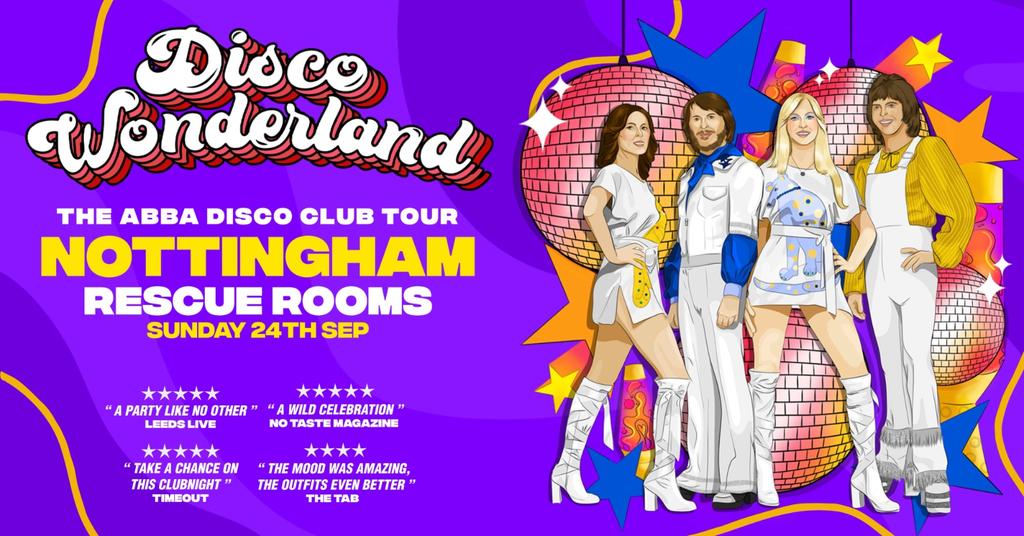 If it's disco you're after, you should also make sure this Sunday night is in your diary as Disco Wonderland's beloved, nationwide ABBA Disco Club Tour brings them to Nottingham
When: Saturday 24th September
Where: Rescue Rooms, Nottingham
Detonate presents Shy FX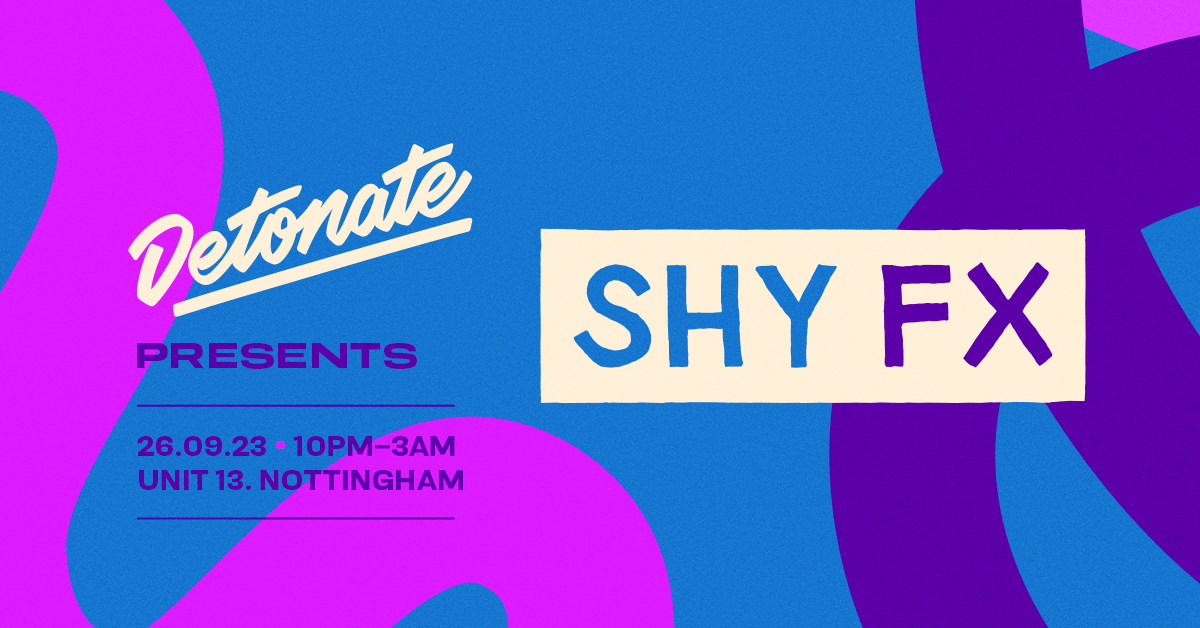 Detonate are a big deal in Nottingham's underground electronic music scene, so it's only right that they are celebrating the new term by bringing drum and bass legend Shy FX to the city for their freshers week party.
When: Tuesday 26th September
Where: Unit 13, Nottingham
The Big Freshers Lockdown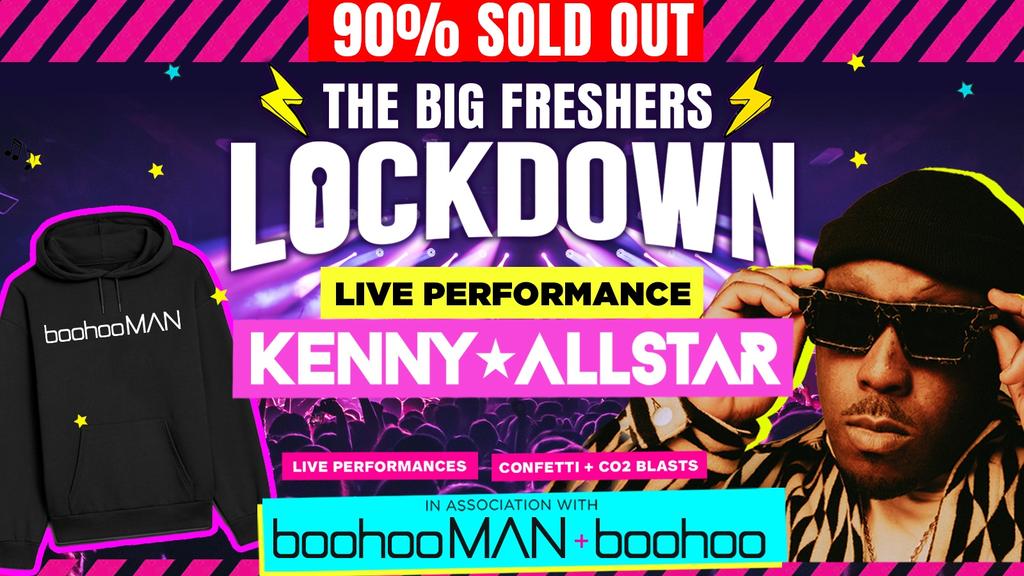 Another event on a huge freshers tour across the country, The Big Freshers Lockdown are bringing BBC Radio 1 and 1Xtra's Rap Show main man Kenny Allstar along for the Nottingham leg, which will also feature giveaways, celebrity guest appearances, and more.
When: Wednesday 27th September
Where: PRYZM Nottingham
---
Head here for all Nottingham Freshers Week 2023 events on FIXR