Peggy Gou, Ben UFO & More Join the AVA Festival 2023 Line-Up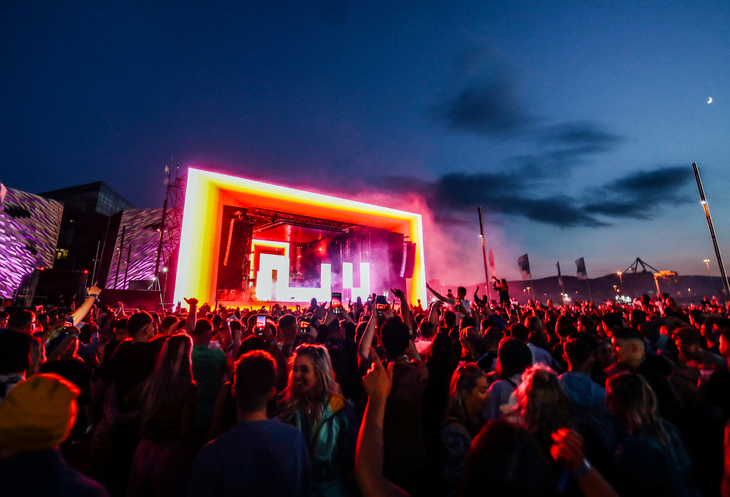 Northern Ireland's leading music festival, AVA has added even more incredible names to their line-up! Underground house artist Peggy Gou, dance DJ Ben UFO and techno maestro Blawan will now be heading to Belfast this June. With the likes of Central Cee, Slowthai and Eliza Rose already set to perform this summer, AVA Festival is not one to be missed in 2023.
Get ready for a two-day escape with like-minded people and experience the best underground music has to offer. AVA will take over the Titanic Slipways in Belfast from Friday 2nd June to Saturday 3rd June.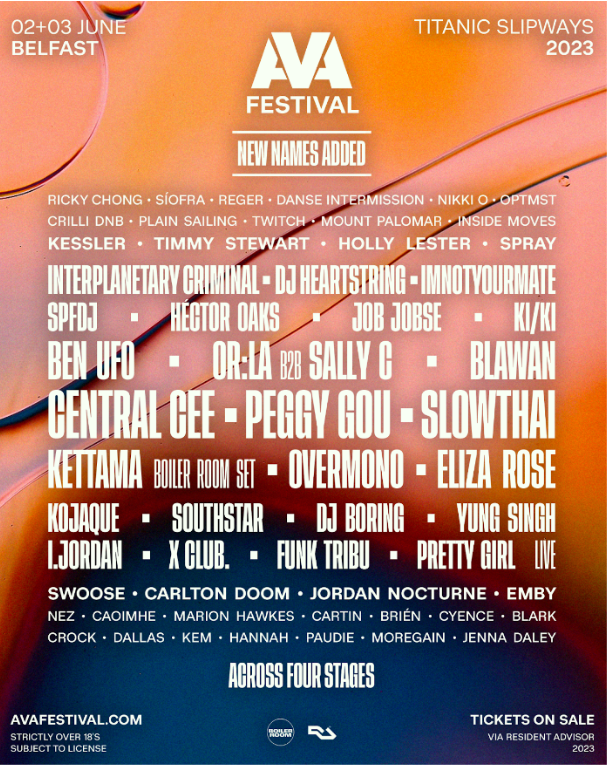 The festival quickly became known as Northern Ireland's leading music festival, showcasing local talent as well as bringing international underground superstars to Belfast. Set across four stages in the idyllic and historic setting that is Titanic Slipways the festival is the first large-scale, multi-stage event to represent modern-day Belfast.
AVA is dedicated to creating opportunities for emerging Irish talent, Optmst, Moregain and Jenna Daley are among the few joining the line-up. Alongside an already incredible Irish roster that includes Holly Lester, EMBY, Jordan, Carlton Doom, Kessler and IAMNOTYOURMATE.
With a more genre-diverse line-up curated for 2023, previously announced, rap artist Central Cee is set to get the festival bouncing. Whilst you can expect British rapper Slowthai, to perform sounds from his latest chart-topping album 'Ugly'. Plus all the way from Columbia Funk Tribu will be bringing his highly nostalgic 80s and 90s sounds to the stage, a super exciting artist to be joining the mix.
AVA has created an energetic, dynamic and exhilarating space in the heart of Northern Ireland for anyone and everyone to enjoy. It's going to be a huge event of summer 2023, you definitely don't want to miss out!