Revolution Bars Group Choose FIXR as Official Ticketing Partner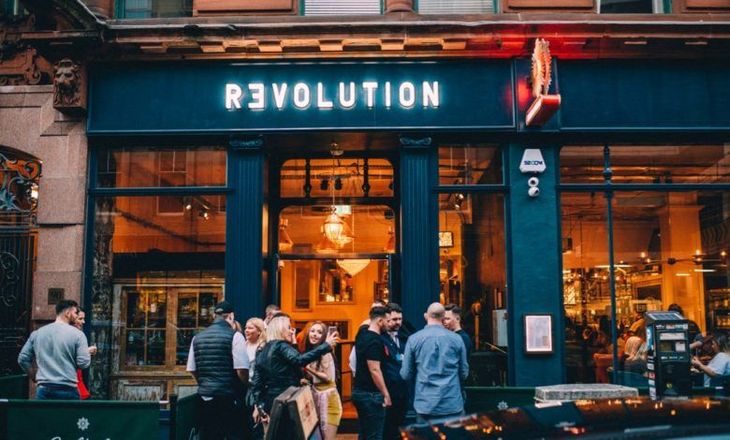 Revolution Bars Group PLC, a leading operator of premium bars in the UK, has chosen FIXR as its official ticketing partner for Project Event Space.

As a consequence of the pandemic, many more people have gone cashless, so the move to selling digital tickets is a win-win for Revolution Bars and their guests. Spontaneous nights out still happen, but now customers can secure their spot at ticketed events by booking online through FIXR – in advance, on the way to the venue, or even in the queue.
The Revolution and Revolución De Cuba venues owned by Revolution Bars Group PLC can better understand their event popularity, capacity and audiences using FIXR's data and insights tools.
Revolution and Revolución De Cuba are on a mission to turn their bars into event spaces, hosting creative, immersive experiences for guests. Tickets to new event concepts including On @ Revs and Live at De Cuba are available to buy now on FIXR.
Why FIXR?
Danielle Deer, Account Manager at Revolution Bars Group PLC, said: "We are really excited to be partnering with FIXR for our launch of On @ Revs and Live at De Cuba. It was important to us when looking for the perfect ticketing partner, that the system was user-friendly for our sites, event partners and customers.
We needed a platform that would give us the insights to analyse our customer behaviours, booking habits and journey to purchase. Now, we can drive this part of the business forward and grow with our audience."
Beyond digital ticketing, Revolution Bars will tap into the advanced data and insights available to FIXR customers as it aims to better understand event-goers. This will enable continuous innovation of the quality of service it provides customers and the events it organises at an individual venue and national level.
Revolution Bars Group PLC joins other leading nightlife venue groups in choosing FIXR, notably Rekom UK owners of 48 venues in the UK including the PRYZM chain and Eclectic Bars Ltd, a division of Brighton Pier Group PLC, who own four Lola Lo venues and Embargo Republica among others.
With functionality created specifically for venues, FIXR is perfect for owners and operators who are looking to improve their ticketing processes and increase advance sales.
Find out how FIXR can help your venue with ticketing and events management or sign up to see for yourself.
Search Revolution or Revolución de Cuba on the FIXR App or fixr.co for tickets.