Skinny Dip London Partners with FIXR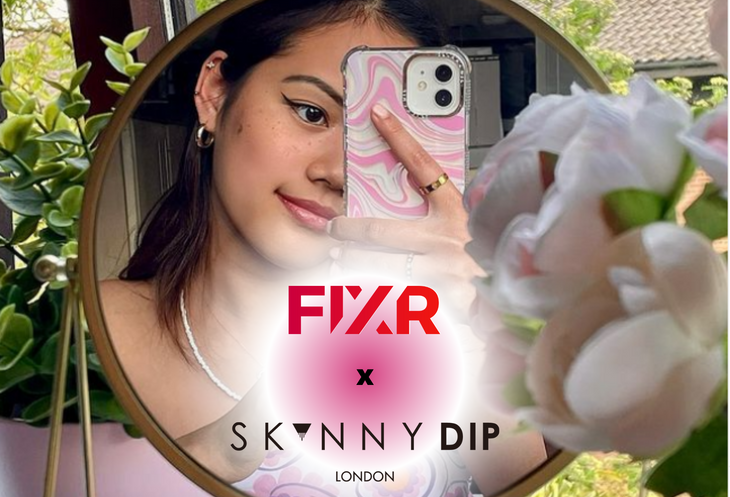 We work with Skinny Dip on an exclusive gifting collaboration where our FIXR Brand Ambassadors get to receive brand new phone cases! In return they are tasked with posting some cute and creative posts on social media.
Check out some of the cases our Brand Ambassadors chose: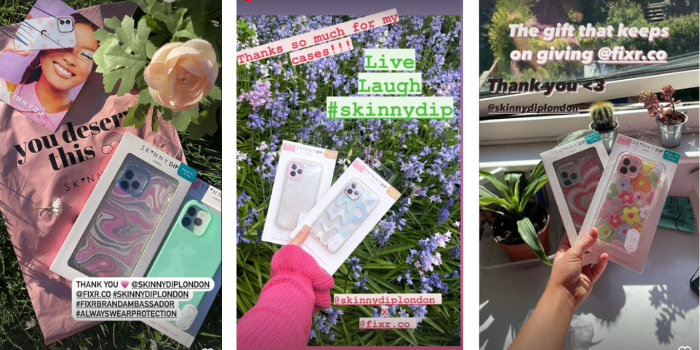 Skinny Dip have been creating exciting phone case designs and have collaborated with some huge brands like, The Simpsons, Disney and Spongebob. They have design some really fun cases suitable for a variety of different phone models.
They were interested in accessing the FIXR Brand Ambassador network to get their phone cases out there on university campuses and on the social media profiles of students around the UK.
If you are interested on brand partnership opportunities with FIXR get in touch now!
Being a FIXR Brand Ambassador involves opportunities like this to get free stuff and work with cool brands plus you get paid to sign up new event organisers to FIXR. The are lots of perks involved like:
Exclusive access into the events industry.
Monthly cash rewards and prizes for completely fun tasks.
Enjoy team socials and work together with other Brand Ambassadors.
Not to mention all of the exciting brand opportunities and collaborations FIXR partners with, like this one with Skinny Dip London.
Interested in becoming a Brand Ambassador? We are looking for more to join the team! All you need to do is fill out a quick form and we'll be in touch if you're successful.