Spotlight On: Connect Two Events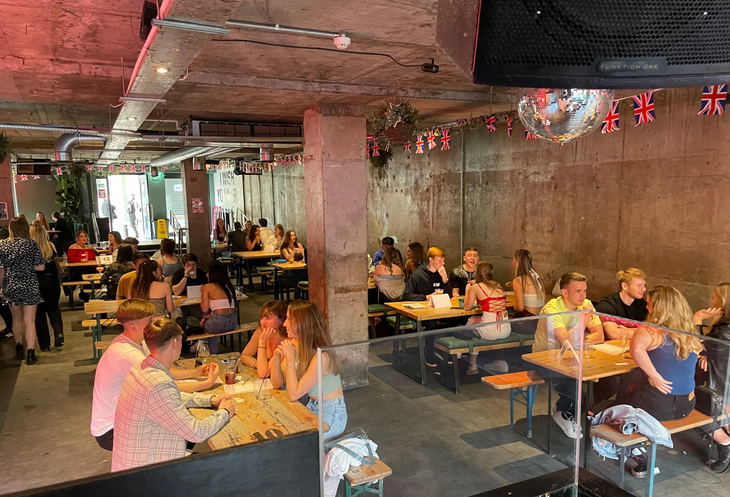 Ever thought about ditching dating apps? Connect Two Events run speed dating nights in Newcastle, London and Leeds for people who want to create in-person connections. We catch up with Ben Mellor, founder of Connect Two, about what it's like setting up speed dating events, who their events are for and more...
What inspired you to start Connect Two Events?
Having run a successful student meme page whilst at University, I regularly posted engaging content and activities for students. Following a trial of setting up fellow students through blind dating and applying my postgraduate degree knowledge in Psychology, I decided to set up a dating service that wasn't just for students. Speed Dating became our most popular event very quickly.
I was inspired to pursue this avenue due to the significant demand for in-person events following the COVID lockdowns and through my interest in relationships, attraction and compatibility, an area where I am a published academic author. My parents also met on a Blind Date in 1996 so I suppose there is that inspiration too!
Who are your events for?
Our events are for anyone - this is a big part of our branding. We don't want to exclude any age, gender or sexuality from our events so we try our best to cater to everyone. We have Speed Dating available for anyone single aged 18+ at present, including options where you can attend as a Double Date. As a member of the LGBTQ+ myself, I think it's crucially important to have events that are for my community too.
What is the biggest opportunity, and the biggest challenge for events in 2023?
Our biggest opportunity for 2023 is definitely the Valentine's period. During and leading up to this period in mid-February, singletons are more likely to consider meeting somebody. This is also partially emphasised by post-Christmas socialising with friends and family in relationships. We want to encourage singles looking for love to try to meet somebody through one of our in-person events this Valentine's Day!
Our biggest challenge of 2023 is maintaining the demand throughout the year during a cost of living crisis.
Why did you choose FIXR as your ticketing partner?
FIXR was recommended to us by a friend who runs events companies and I was aware of its user-friendly format from buying tickets myself whilst at University. I shopped around for different partners and FIXR seemed to have the best reviews!
I got in touch and managed to arrange a meeting with one of your lovely colleagues very quickly. She guided me through everything and I was easily convinced that FIXR was the most supportive ticketing partner for a start-up business new to this sort of thing.
What further bolstered this decision was the ongoing support! We have a WhatsApp chat with members of Team FIXR where any questions are answered quickly and easily without having to go through endless emails, request forms or phone lines.
What is the best FIXR feature you use for your events and why?
The best feature of FIXR is definitely the analytics and ticket sales tracking, I check this multiple times per day. The information provided on what events are selling and when compared with the past few weeks helps us improve our brand and increase marketing towards certain demographics.
This feature also loads quickly, isn't complicated to understand and is really user-friendly. It's also so quick and easy for us to add events during busy periods so I would definitely recommend FIXR to anyone setting up events!
How does FIXR compare to other events management tech you've used?
FIXR is a lot better than our previous rudimentary method of having people sign up using a google document and us getting in touch with a ticket payment link.
FIXR are also really friendly and personable, if I have any issues I can simply message and get a response in usually minutes.
If you're looking for love this Valentine's, or just want to meet new like-minded people, check out Connect Two Events on FIXR. There are multiple date nights you can head to:
Newcastle
Solo Speed Dates (25-39yrs)
When: 12th February at The Holy Hobo.
Buy Tickets
Speed Dates (25-39yrs)
When: 13th February at The Holy Hobo.
Buy Tickets
Double Speed Dates (18-25yrs)
When: Tues 14th February at Market Shaker.
Buy Tickets
LGBTQ+ Speed Dates (18-35yrs)
When: Wed 15th February at Pumphrey's.
Buy Tickets
Solo Speed Dates (18-25yrs)
When: Thu 16th February at The Holy Hobo.
Buy Tickets
Speed Dates (25-39yrs)
When: Mon 20th February at Pumphrey's.
Buy Tickets
London
Double Speed Dates (18-25yrs)
When: Sunday 22nd January at The Armstrong Gunn
Buy Tickets