Spotlight On: Worthing Pride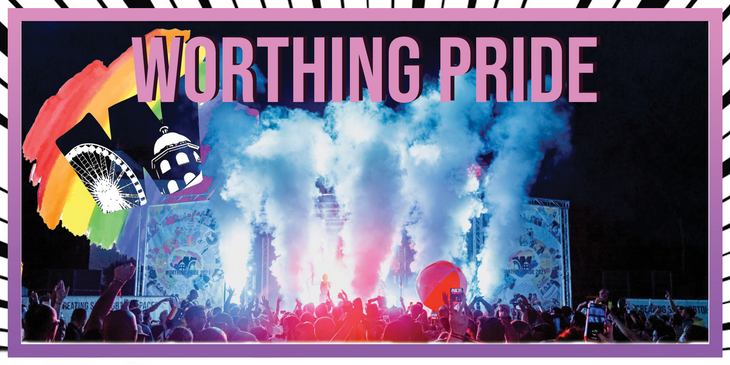 We spoke to Gary Richardson (he/him/his) and Mike Hall (he/him/his) Founders of Worthing Pride, about bringing back the early days of Pride and what to expect from the event in 2022.
Tell us about Worthing Pride and how it got started?
Worthing Pride was formed in 2018 by a team that wanted to bring back the early days of Pride. Something that felt more community orientated and at the heart of the community. Pride should be a safe space for LGBTQI+ guests and their allies. Sometimes larger national prides feel overwhelming for people that are still coming to terms with who they might be, so its vital smaller local prides continue to provide these safe spaces within our communities.
What was the biggest challenge and the biggest opportunity to come from Covid?
There have been some really challenging times - losing close friends, service partners going into administration, trying to piece back together a cause within the community that was left high and dry by government funding.
What we learnt very quickly from lockdown was that people wanted to engage virtually and they had more time on their hands. This allowed us to reach a new demographic. People were sat at home, sometimes alone, people wanted to help and offer something. The number of volunteers and supporters grew massively.
These supporters followed our journey throughout lockdown, attending online social events and engaging in live webchats. When we hosted our physical pride event in September, record numbers purchased tickets and came to celebrate.

What can we expect from Worthing Pride in 2022?
Worthing Pride will back bigger and better for 2022. We've invested in our infrastructure, ticketing platforms and website to ensure we are set up for success. We've just announced Friday's line-up: Five, Baby D, Liberty X and N-Trance! Saturday's line-up will be revealed soon on our social media...
What does your events calendar look like for next year?
The 2022 calendar is buzzing! Our main annual pride event will be in July 2022. Tickets go on sale on 3rd December. We're working with new partners and exploring some more incredible opportunities with new brands and partnerships.
Why did you choose FIXR as your ticketing partner?
FIXR has been great from the get-go! From the first initial website enquiry I made, the team have been on it. They come with a new way of thinking and delivering a service that larger ticketing brands could only dream of doing! It's been a personal approach, where you deal with real people that really get the industry.
It's not a hard-sell because the team at FIXR are experienced and understand the needs of promoters and operators. They get the vision and idea you are trying to create with the flexibility to work around your timing.
The platform is incredibly user friendly. Built-in website integrations and features like tracking links give you all the analytics you need to manage events.