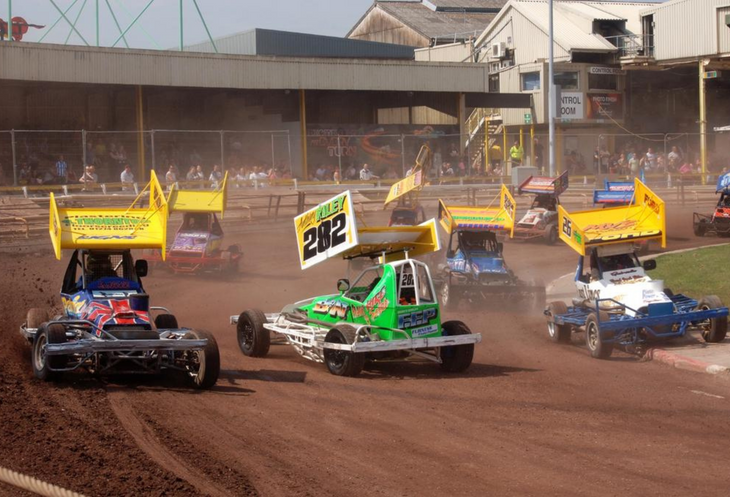 We caught up with Tracey Robson from YorStox, a stock car racing brand, to see how their journey with FIXR has been so far.
Tell us about YorStox and how it got started?
My husband Graeme grew up with stock car racing. He introduced it to me and then to our children - who both now race. We decided that we'd love to bring stock car racing back to the North East. An opportunity came about to buy into some local tracks and that was the start of YorStox!
Who are your events aimed at?
Our events are for everyone. People of all ages come to our events, from adults who have been attending for over 60 years to young families. It's a great day out!
What is your most memorable event?
It has to be the first meeting YorStox held on the 26th March 2022. Wow, what a night we had! Everyone had a good time and enjoyed the meeting, which is ultimately what we want to achieve at all of our events.
How did you find the transition from on-the-door ticketing to selling tickets online?
We took over the race tracks from a company that had run it for a long time. The previous owners sold some tickets online, but we felt that we needed a new platform. FIXR really appealed to us because of how easy it is to use. It's very straightforward, once you get your head around it.
Why did you choose FIXR for your ticketing?
FIXR was recommended to us by a friend, an entrepreneur, who uses the platform.
What can we expect from you in 2022?
2022 is packed with more meetings and pre-race entertainment, from friendly football matches to race cars around the track. Fans also have the opportunity to sit in a stock car and feel what it's really like!
How have you found using the FIXR Entry Manager App?
The Entry Manager App is so easy! I picked it up very quickly, even though I hadn't used this kind of software before. I was helped by the amazing Jess and her colleagues. She's an absolute gem at solving any issues! I can't recommend this company enough!
Get tickets to YorStox.
Looking for an events management and ticketing platform? Get access to free sales and marketing tools, the FIXR Rep Platform and more!