Lil Wayne to Headline Strawberries & Creem After 14 Years Away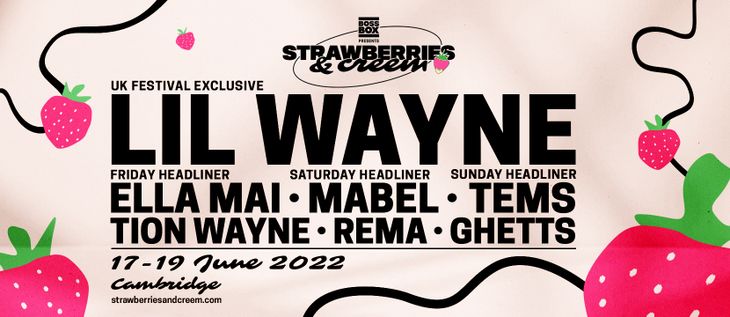 The sweetest festival happening in the UK is back for another big weekend of music for 2022 and to top it off Strawberries & Creem are bringing Lil Wayne to the stage after a 14 year hiatus from the UK! Not only is this Lil Wayne's first UK performance in a long time it's his ONLY performance in Europe this year.
The festival returns bigger and even better than before hosting a jam packed, full 3 days of legendary talent at the Childerley Orchard in Cambridge from 17th - 19th June 2022.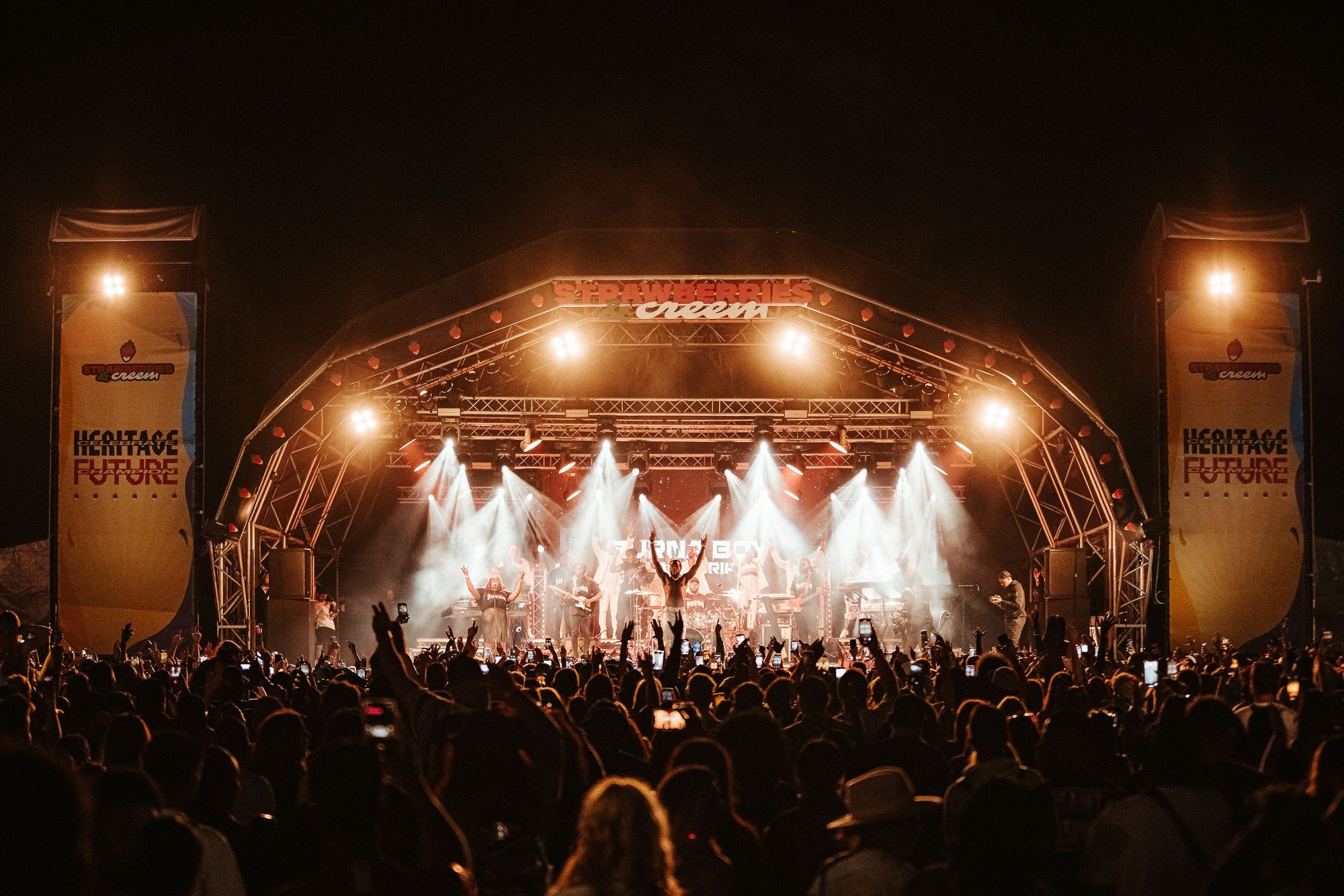 As well as one of the biggest rap legends Lil Wayne, hundreds of incredible artists will be performing that you will not want to miss...
Tion Wayne, Ghetts, Katy B, Ms Banks, Kenny Allstar & Friends, Sub Focus, Wilkinson, Mabel, Tems, Ella Mai, High Contrast, Girls Can't DJ, Lisa Maffia and so many more!
Strawberries and Creem have continued to advocate gender equality in the music industry by providing us this year with a 60% female led line-up! Debut UK headline performances from star of the charts Mabel, Nigerien singer and producer Tems and R&B singer songwriter Ella Mai.
Not only that festival strive to support future chart-toppers too, this year we will see risings stars such as, Knucks who has gained fans from the likes of Stormzy and Enny who has had Jorja Smith feature on her 'Peng Black Girls Remix'.
The festival started with a group of friends, still at the heart of the event, who shared the same love of music, loved to party and shared the same set of values. Their mantra - Celebrate Heritage, Champion Future started off as a music policy but throughout time has become a manifesto, a motto of everything the festival stands for.
Festival Co-Founder and booker, Preye Crooks said: "We have gone further than ever before to bring exceptional artists together, showing Strawberries & Creem to be a major player on the weekend festival scene. As a team, we also wanted to shine a light on some amazing genres and artists that aren't always celebrated in full at other festivals. We hope we have curated a truly representative and exciting lineup, one that offers an unrivalled experience to our festival goers – covering everything from D&B and dance music, to reggae and R&B."
Tickets on sale Tuesday at 10am! Make sure you set your alarms!