Strawberries & Creem 2021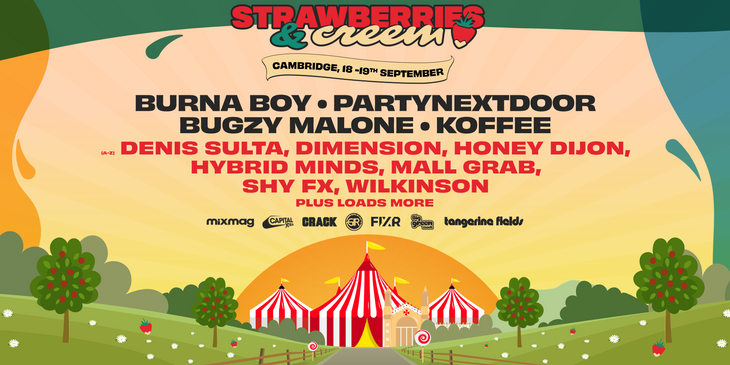 The UK's tastiest festival is back for a full-weekend feast of music and youth culture. In all their full flavour – bringing the sweetest vibes to a fresh Cambridge site on Saturday 18th and Sunday 19th of September 2021.
Featuring the creem of the crop in artists and entertainers – across hip-hop, R&B, afrobeats, dancehall, house, garage, drum & bass and much more...
2021 = the #YearOfTheParty
Burna Boy has just been announced as the festival headliner on Saturday!  
Only a few tickets are left. Book now before they're gone!
Burna Boy will be joined over the weekend by:
Party Next Door
Bugzy Malone
Koffee
Denis Sulta
Dimension
Honey Dijon
Hybrid Minds
Mall Grab
Shy FX
Wilkinson
+ loads more!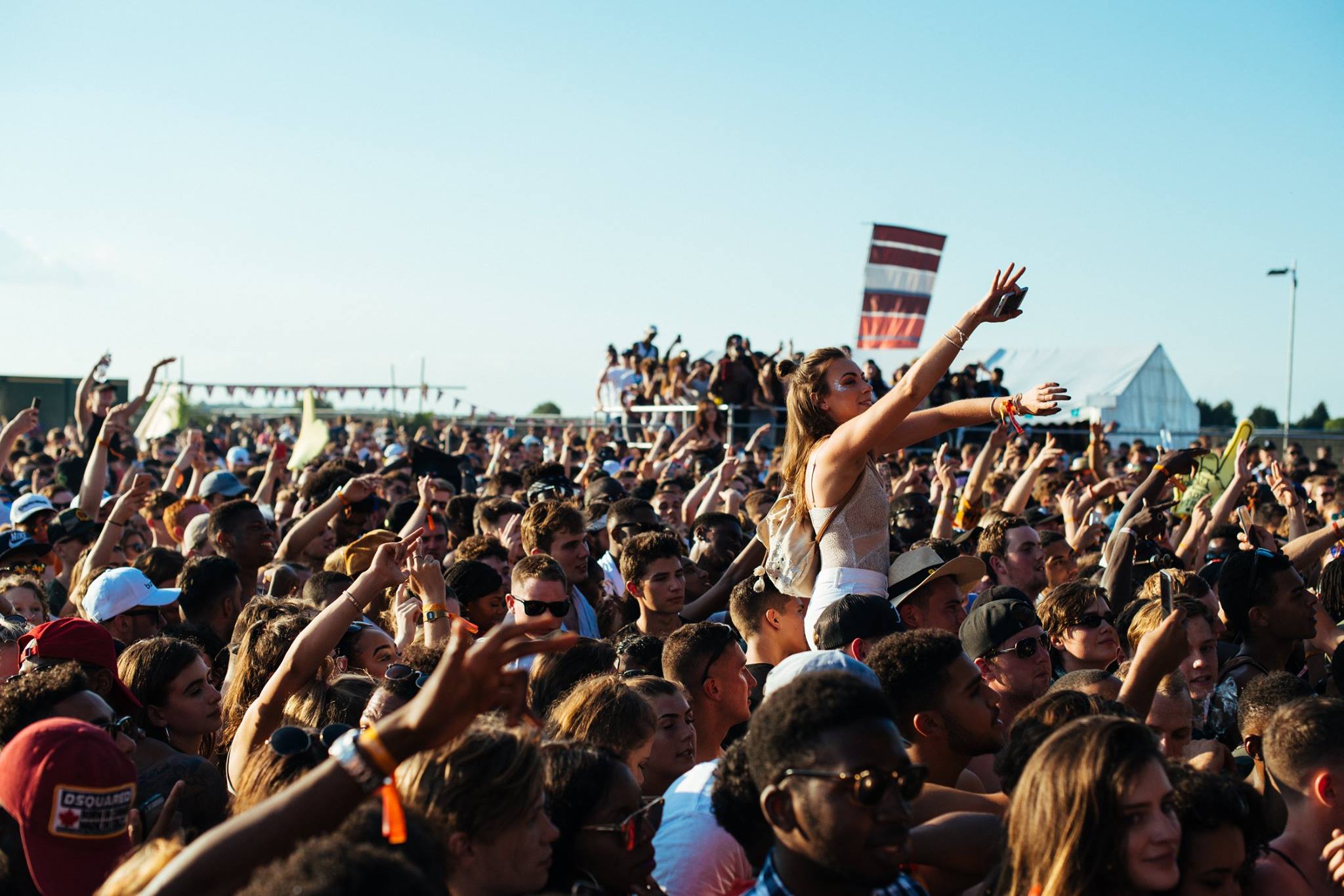 Alongside its music offering, the festival aims to champion the cream of the crop in youth culture – from football and gaming; to entertainers, podcast and comedy; to talks focusing on important issues in the UK scene and across current affairs, washed down with the tastiest food and drink to keep festival goers dancing.
Strawberries & Creem have revealed the historic Childerley Orchard in Cambridge as the festival's new home for 2021 and beyond. Just a few minutes outside of the city centre and close to Cambridge North train station, Childerley is nestled in the countryside – an ideal mix of beautifully secluded, but easily accessible.
The festival's co-founder Chris Jammer said: "It has always been our aim to establish Strawberries & Creem as a major brand representing British youth culture – not just the music, but for the whole scene. It's been an incredibly tough year for everyone, but in many ways the disappointment of 2020 gave us time to re-energise, restructure and refocus our attention on building an experience that truly represents young people – in all of their diversity and creativity. With the support of Senbla and Sony Music's backing (becoming their first UK green-field festival), we have scaled up to two days on a brand-new site – with a much bigger line-up, new stages and partnerships – allowing the festival to bounce right back into life. We're incredibly excited for what S&C 2021 holds in store, and we can't wait to share it all with you!"
Tickets rolled over from 2020 are valid for Saturday 18th September 2021. You also have the option of a discounted upgrade to the 2-day weekend ticket(s) – or to the full 'Iced Creem' VIP experience. Please check your emails from FIXR (if you purchased on fixr.co) for instructions on how to redeem this offer.
Tickets purchased for 2021 are all rolled over automatically. These are now valid for the equivalent new dates in September (Saturday 18th and/or Sunday 19th). You'll receive a separate email from your ticket provider(s) to confirm this.
Any questions, problems attending, or issues with your tickets – just send a message on Facebook or Instagram, or email info@strawberriesandcreem.com.