What's Hot? New Events On FIXR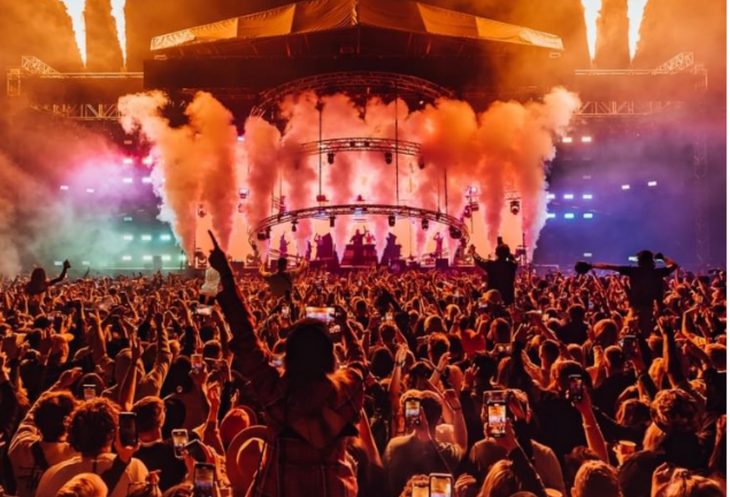 Looking for some night-out inspo? Or want to discover St Patrick's Day events? We've got you! From festivals to comedy shows and live music gigs to paddy's day events, there's plenty for everyone on FIXR. So open those group chats and get ready to start planning for these events in March...
The Big St Patrick's Day Surprise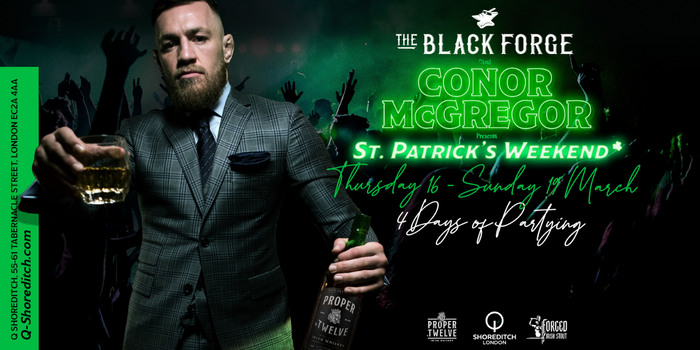 UFC superstar Conor McGregor's famous Dublin-based bar, The Black Forge Inn, is taking over Q-Shoreditch for St. Patrick's weekend! Each night, an elegant new theme to celebrate the launch of his new beer brand 'Forged Irish Stout' and new Proper Whiskey, Irish Apple. Don't miss out.
When: 16th - 19th March
Where: Q-Shoreditch, London

Get Tickets
Motion x HE.SHE.THEY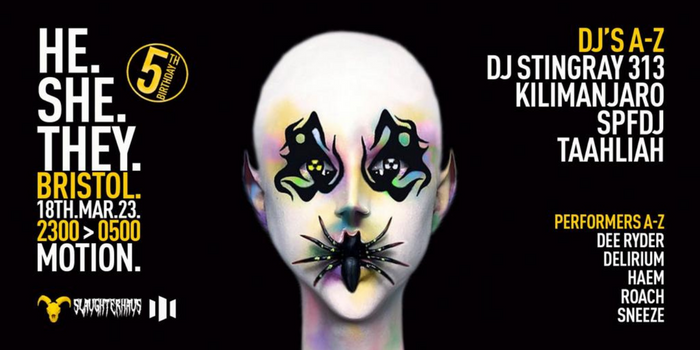 Last time HE.SHE.THEY took over Motion it went off...so expect nothing less this time around! With a perfect line-up curated, good vibes all around and the spectacular Slaughterhaus, it's going to be a truly immersive experience. An inclusive rave for everyone that just wants to have a good time and respect others!
When: 18th March
Where: Motion, Bristol

Get Tickets
REDLIGHT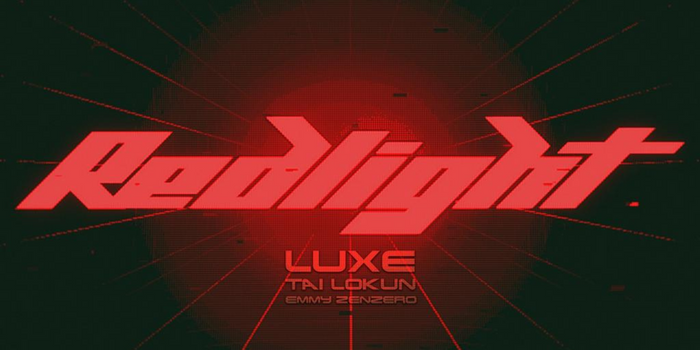 Two of Bristol's leading queer party starters, FUZE UK and BITCH, PLEASE team up to bring you a night of hedonism and body positivity. An iconic collaboration of underground music, high-end performance and immaculate vibes. Plus all profits are in aid of three amazing charities which support racial equality, LGBTQ+ communities and mental health.
When: 24th March
Where: The Loco Klub, Bristol

Get Tickets
Cirque Du Soul: 360 Special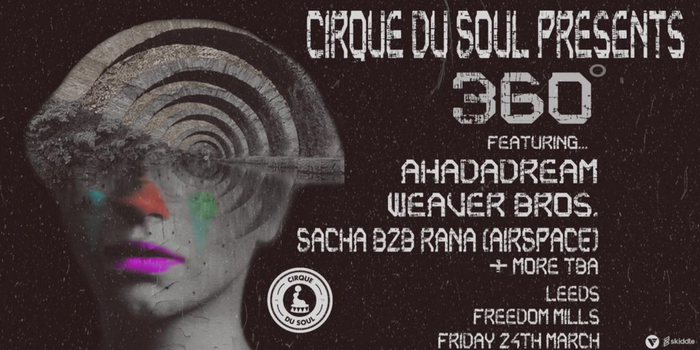 In celebration of their 10-year anniversary, Cirque Du Soul are taking you back to the beginning. Bringing the music front and centre of the night, with the DJs situated in the middle of the dancefloor, this event is all about the electronic music scene we all know and love. Tickets are limited so make sure you get in quick!
When: 24th March
Where: Freedom Mills, Leeds

Get Tickets
Badly Behaved Burlesque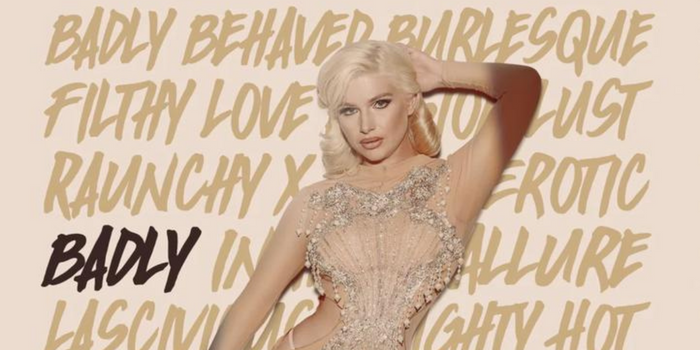 Step into a world of desire, danger, and decadence whilst you indulge in a tasty three-course meal and cheers with carefully curated cocktails. Badly Behaved Burlesque is not for the faint-hearted as it promises to introduce you to the darker side of cabaret! Make sure you dress to impress...
When: 16th March
Where: Proud City, London

Get Tickets
SG Lewis: Audio, Lust & Higher Love Tour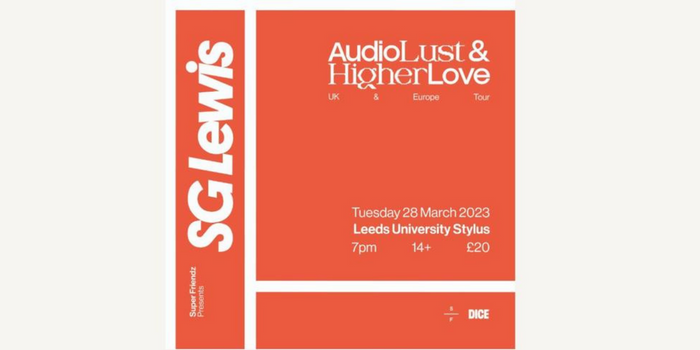 The deep house singer-songwriter is heading to Leeds Stylus on his UK and European tour 'Audio Lust & Higher Love'. After collaborating with high-profile artists such as; Dua Lipa, Nile Rodgers and Dave this new album tour is expected to be one not to miss!
When: 28th March
Where: Stylus, Leeds

Get Tickets
Maisie Adam 'Buzzed' Tour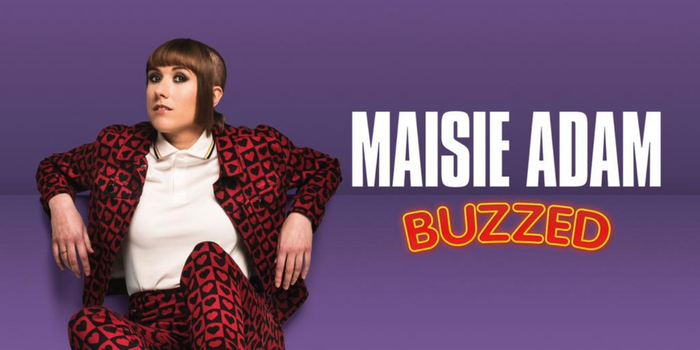 Fresh from Live at The Apollo, Maisie Adam will be performing at the Azur Pavilion in Hastings on her nationwide tour 'Buzzed'! Rammed with witty observations & some right good jokes, this high-energy show promises to be better than whatever else you had planned...
When: 8th March
Where: Azur Pavillion, Hastings

Get Tickets
SESHN x HOUSEUM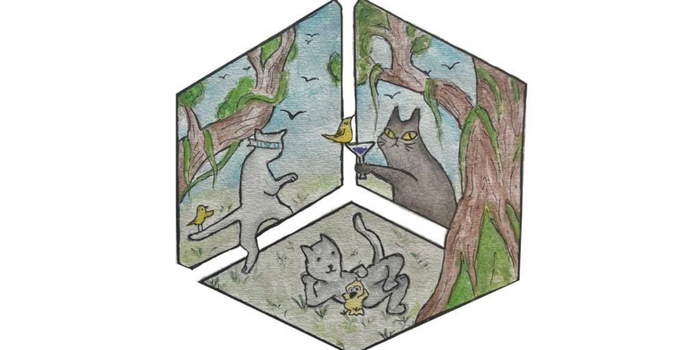 SESHN team up with the incredible Paris-based collective HOUSEUM to put on their biggest show to date! Head down to Freedom Mills in Leeds, where two incredible brands collide and transport you into a world of underground magic this St. Patrick's Day.
When: 17th March
Where: Freedom Mills, Leeds

Get Tickets
Cassyette Tour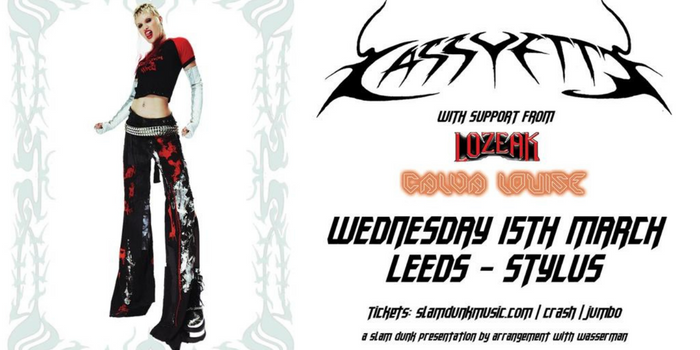 See Cassyette perform her debut mixtape 'Sad Girl' featuring well-known tracks, 'Sad Girl Summer', 'Mayhem' and 'Dead Roses'. Following on from her incredible performances at Reading and Leeds Festival and The Great Escape Festivals, expect a high-energy night you won't forget!
When: 15th March
Where: Stylus, Leeds

Get Tickets
Shrek Rave UK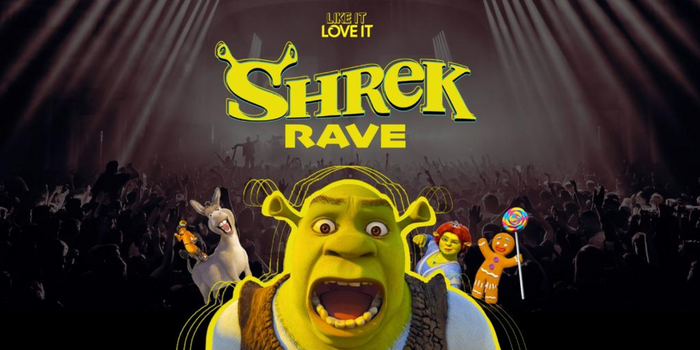 You've seen it all over TikTok, now get ready to experience it in real life at a venue near you! Expect the DJs to play party bangers all night with the odd Shrek hit thrown in there too of course. Plus Shrek-themed drinks, prizes, performers, singalongs and more. Fancy joining Donkey and Dragon on the dancefloor?
When: March - April
Where: All over the UK

Get Tickets
There are so many more events near you to discover on FIXR! Bottomless brunches, comedy nights, festivals, club nights and so much more...