7 Benefits Of Having An Event App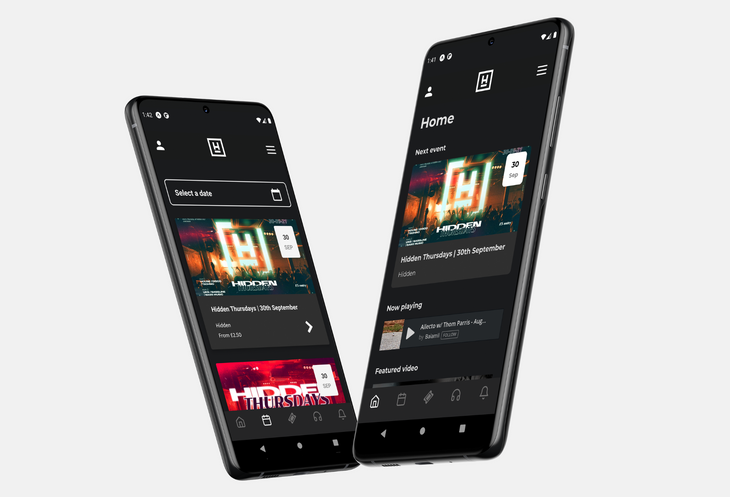 Have you ever thought about making an app for your event? Nowadays there is an app for almost everything, but with good reason. Apps are a branded experience on people's phones that they look at multiple times a day, every day. Making an app for your event can elevate the customer experience and give you a direct communication channel with your biggest fans.
As developers of bespoke event apps (and the FIXR App and Entry Manager App), here are our seven reasons why having an app will supercharge your event. Plus, how to build an app without breaking the bank.
Be in front of your audience 24/7
In the UK, people spend an average of 4 hours a day on their phones. Every time people go on their phones they have to scroll past all their apps to get to where they want to go. Why not be there as well! Remind them to check your latest events and book tickets in just a few taps.
Have a direct link to your audience
Remove all the hurdles in the way of you and your audience and create a direct channel of communication. Give your app users all the information they need at their fingertips and by doing so, save yourself and your team time responding to multiple DMs, emails and live chats. Streamline communications and focus on making your event even better!
Keep your audience up to date
Send app users push notifications when your next events go live! This is a great way to tell your biggest fans when tickets go on sale and reward them for their loyalty with first dibs on tickets! See ticket sales straight away and feel reassured your event is going to be a success.
Create a newsfeed for your followers
A great way to make use of the newsfeed is to update your app users on what's new, like additional event information or updates. This could be entry requirements like last entry times or communicating a last-minute line-up change. You can also add value by creating content like interviews with artists or vendors or playlists to get the party started. On the event day, combine newsfeed updates with push notifications to tell event goers what's happening and where in real-time.
Have all your events in one place
Create a home for all of your events! Take the opportunity to show people browsing the app other events they may be interested in. Show your full upcoming events calendar and there's a chance people will buy tickets for more than one event.
Provide a stress-free ticket buying experience
With an in-app ticket wallet, your customers can buy and store event tickets all in one place. As soon as a customer purchases a ticket to your event, the ticket will be stored in the app. No more searching through emails for tickets to scan on the door while the queue gets longer. Open the app, scan, and they are good to go! As an event organiser, you can track peak times for purchase and entry.
Establish customer loyalty
Having your own app and direct contact with your audience will help you establish a great relationship with your customers and build brand loyalty. Once they know they can get all the latest information just by tapping your icon on their screen, they will want more! Push people to download your app and turn more prospects into ticket buyers and more ticket buyers into brand advocates.
Here are some of the white-label apps we've created...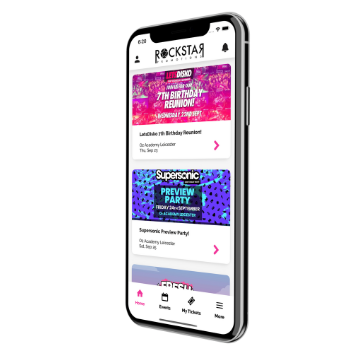 An app can really increase your customer engagement and help build a relationship with your audience. It's a perfect way to promote your events, communicate with your audience and simplify events management
We're on a mission to make building an app more accessible and affordable to event organisers. We've designed and developed apps for student unions, nightlife promoters, and you could be next! If you think having an app could benefit your brand and want to hear more about it, get in touch.