9 Key Trends in Experiential Events & Immersive Experiences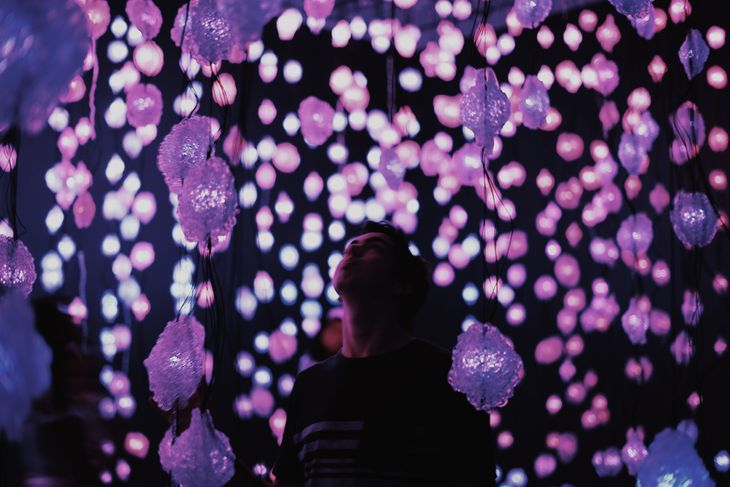 In the ever-evolving world of events and experiences, new trends and innovations continually captivate attendees and leave lasting impressions, redefining the way audiences engage with brands, products, art and culture.
As our Event Industry Trends Report highlighted earlier this year, fans are increasingly looking for an 'experience' rather than simply an 'event', with many also emphasising the importance of this experience feeling personalized to them.
So amid this rapid growth in the experiential event industry, it's important to keep in the loop about the key trends that are emerging, and stay up to date with how they could shape events and their impact on audiences.
---
Table of Contents
1. Virtual Reality
2. Digital Art
3. Artificial Intelligence
4. Immersive Theatre
5. Dining Experiences
6. Gamification
7. Escape Rooms
8. Film and TV
9. Nature and Sustainability
---
Virtual Reality
Perhaps the biggest transformation for immersive events over recent years is the widespread use of virtual reality, with VR headsets and technologies being used creatively across many genres and event types:
Companies like Hologate, Meetspace, and Sandbox utilise them in arcade-like settings where participants choose the world they want to explore and interact with.
Fan favourites like the War of the Worlds Immersive Experience adopt the technology in tandem with other aspects of immersive theatre and performance.
More 'traditional' attractions like the London Aquarium have started integrating VR experiences into their established offering, demonstrating the versatility of these technologies.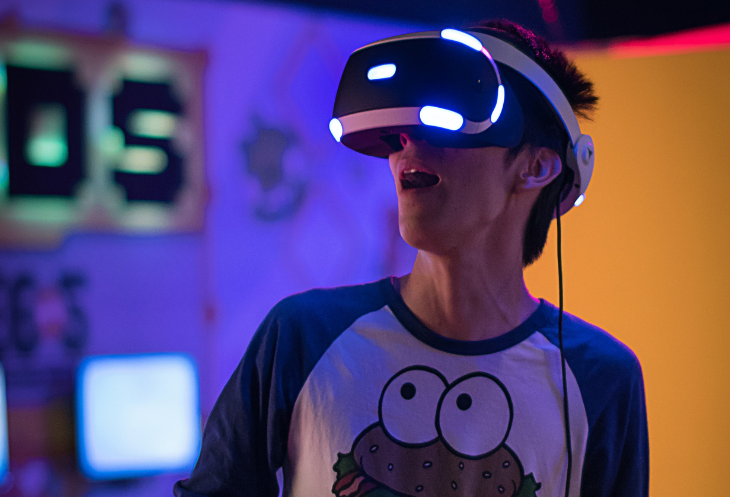 Digital Art
It's been almost impossible to ignore the huge popularity and success of interactive installations and immersive exhibitions recently.
Event organisers are embracing technological advancements in holography and projection mapping to reimagine, reinterpret and recontextualise visual art, and the ways in which audiences interact with it.
Whether spotlighting a specific artist or redefining the idea of a traditional gallery like Outernet, Frameless or Lightroom, these technologies enable attendees to engage with iconic creations in entirely new ways, transcending traditional boundaries.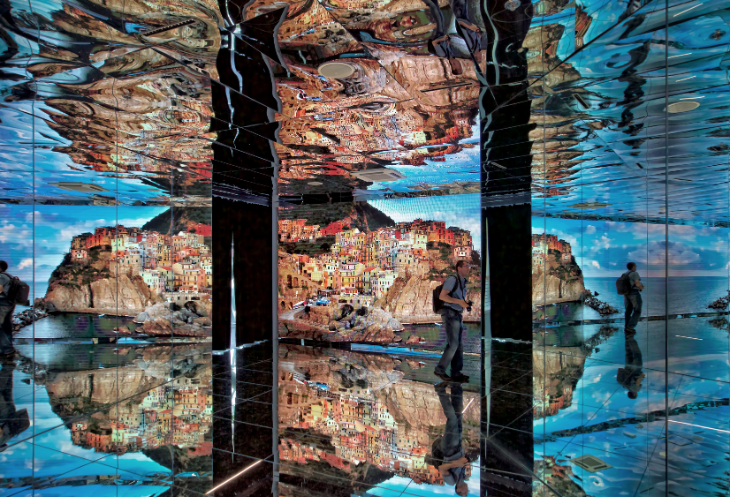 Artificial Intelligence
The proliferation of artificial intelligence and chatbots has been wide-reaching lately, and the world of experiential events has not missed out on the action.
In their latest work Saint Jude, respected immersive event creators Swamp Motel utilised innovative AI technology at the heart of the story's structure, allowing audience members to interact and collaborate with 'characters' to uncover secrets and drive the overall narrative.
This creative device - shaping stories by allowing audiences to influence events via chatbots - provides a sense of individuality to the experience, adding to the sense of engagement and immersion felt by the individual audience member.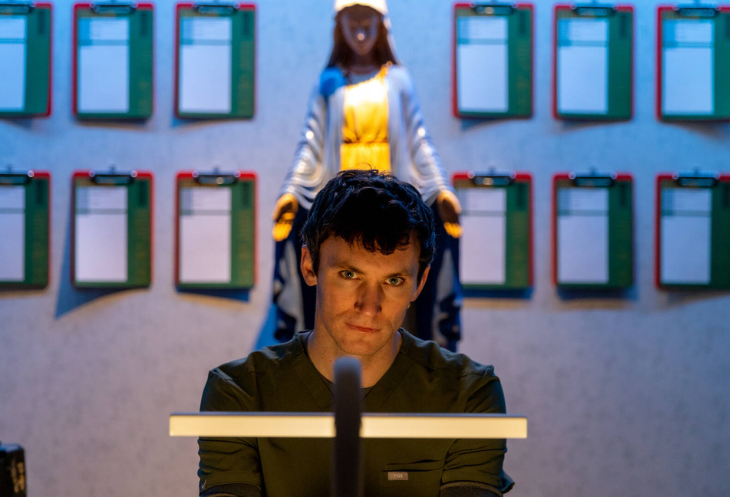 Immersive Theatre
The world of immersive theatre is ripe with creativity and ambition, and continues to be a huge appeal for audiences seeking out experiential events that reshape the attendee experience from the traditional form.
Take pioneering companies like Punchdrunk, for example, transforming a monumental East London warehouse for The Burnt City. Or The Bridge Theatre hosting an inventive reimagining of Guys & Dolls which adds an immersive element to a longstanding classic.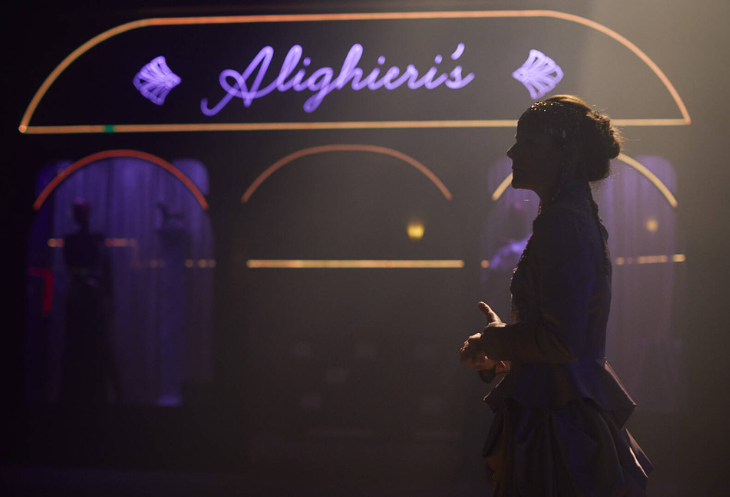 Immersive Dining Experiences
Similar to immersive theatre productions, these culinary events go beyond the traditional, integrating storytelling, multisensory elements and theatrical performances into the dining experience.
Whether transporting diners to speakeasies and cabaret clubs like Circus London, Club Chinois, Aeronaut or The Candlelight Club, to the Alpine slopes for Swamp Motel's Après Ski, or to Gotham City and the dining table of Wayne Manor at the Batman-themed Park Row, attendees are taken on a gastronomical journey where they become active participants amid carefully crafted immersive sets, interactive characters, and themed décor.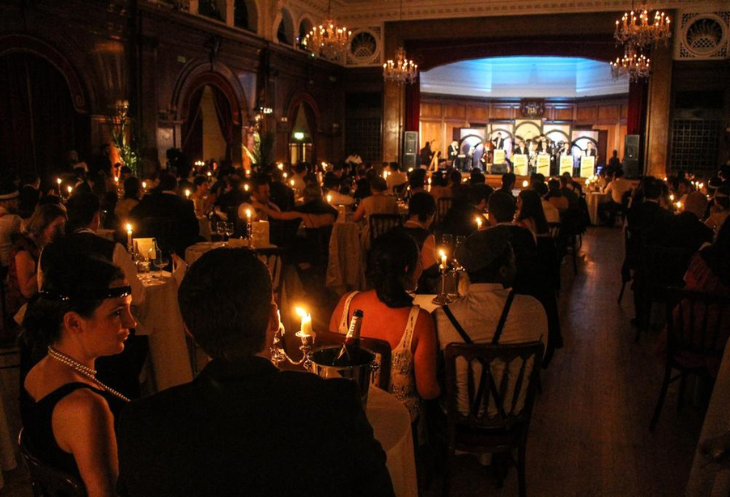 Gamification
Immersive event experiences that centre around gamification and interactivity are going from strength to strength; from iconic video games (Tomb Raider: The LIVE Experience) to legendary board games (Monopoly Lifesized) and beloved TV formats (The Crystal Maze LIVE Experience).
Incorporating this level of involvement and influence into an attraction not only provides a captivating and often collaborative experience, it also encourages and rewards repeat attendance as participants can explore alternative paths, aim to better their performance or beat their high score.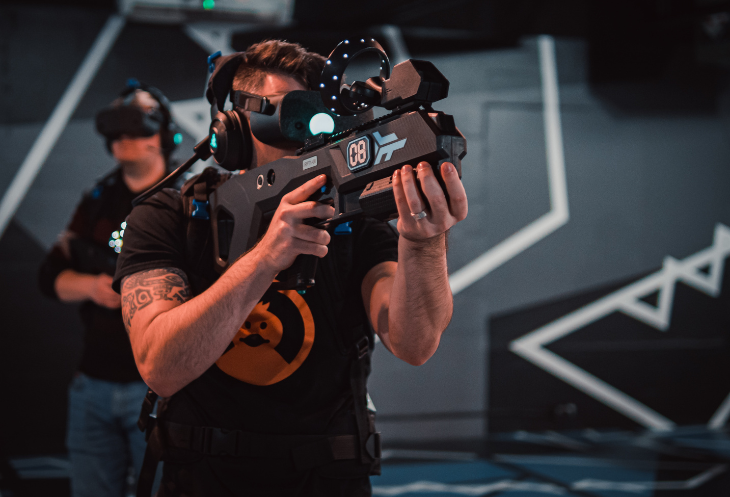 Escape Rooms
Perhaps the most famous and widespread immersive experience on offer over the last decade or so has been the escape room, and they continue to flourish with creative interpretations and new technologies, all helping to foster the sense of collaboration and social engagement that is central to their appeal.
These include the likes of the Alice in Wonderland VR escape room from the aforementioned Meetspace which unites cutting-edge technology with beloved fantasy worlds and characters, or the industry-leading SAW: Escape Experience which draws on the dark themes and twisted contraptions of the infamous horror movie franchise in an impressively constructed theatrical environment to frighten and thrill audiences.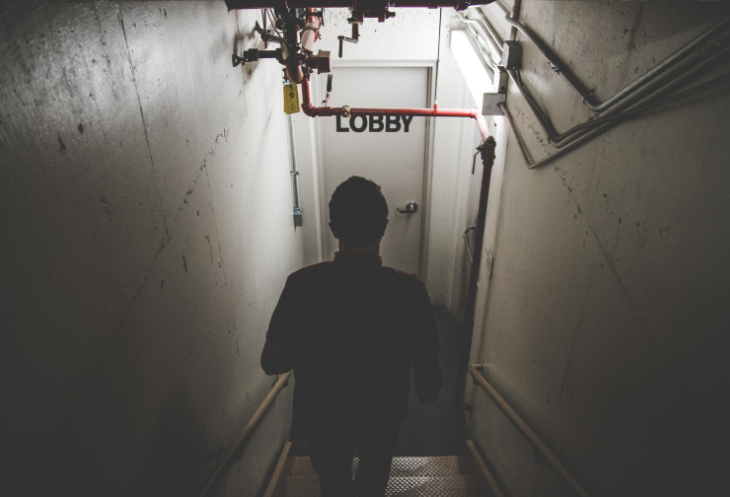 Film and TV
The growing trend of immersive experiences based around famous TV shows and movies reflects the evolving desires of audiences who crave deeper engagement and connection with their favourite entertainment franchises.
Be it spin-off experiences like Squid Game: Immersive Gamebox or interactive screenings from companies like Secret Cinema, participants can interact with storylines and explore meticulously crafted worlds where technology, detailed sets, and live performances bridge the gap between fiction and reality.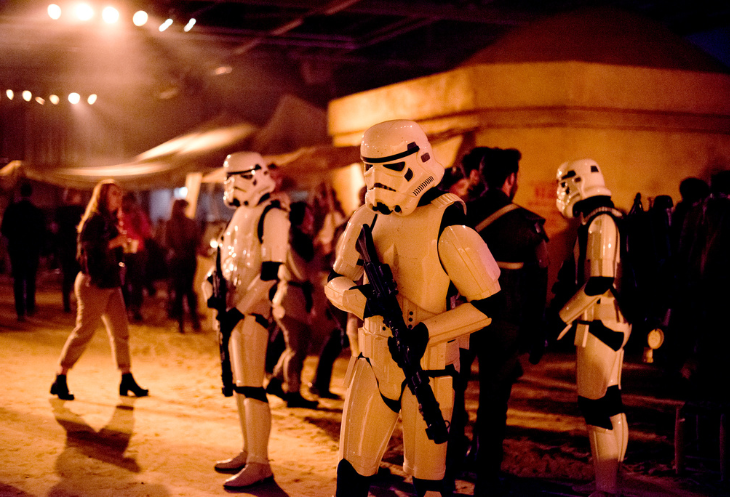 Nature and Sustainability
Immersive experiences themed around nature and sustainability have gained significant traction, reflecting a growing awareness and appreciation for the environment.
Exhibitions like the BBC Earth Experience, narrated by David Attenborough, showcase the beauty and fragility of the planet's ecosystems and provide participants with the opportunity to engage with nature, learn about sustainable practices, and foster a deeper connection with the natural world.
Like the associated television series, the immersive storytelling, sensory elements, and hands-on activities can inspire and empower individuals to embrace sustainable choices and become advocates for environmental responsibility; blending education, entertainment, and real-world impact.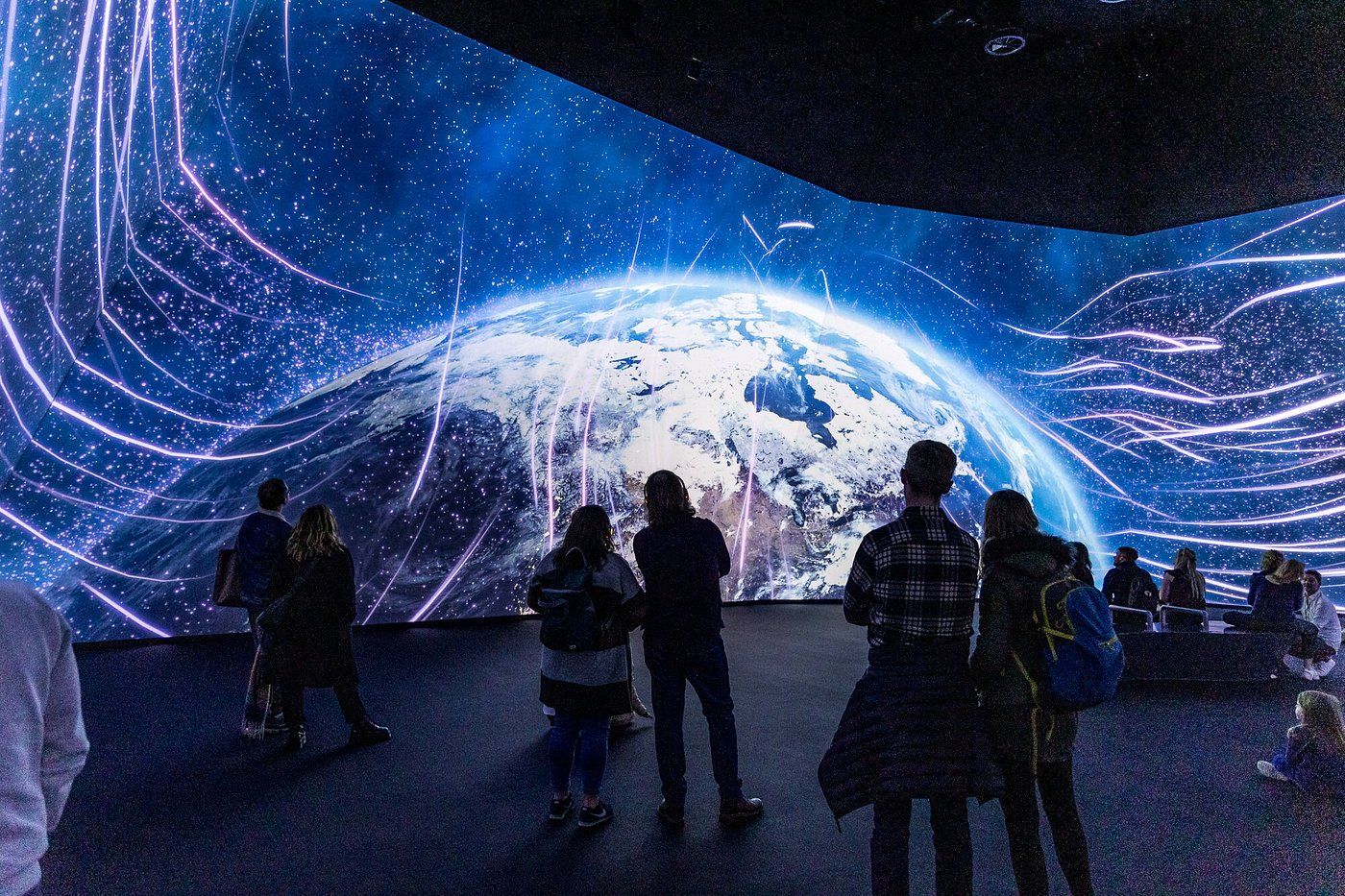 As audience expectations evolve, spending becomes more selective, and tastes are shaped by social media, new technologies and a desire for a new type of event experience, these types of attractions will increasingly become a vital part of the global event infrastructure.
If you organise immersive or experiential events, get in touch with us to discover how FIXR can work with you to enhance the event experience.