The New "Swipe up": How to Use Instagram Link Stickers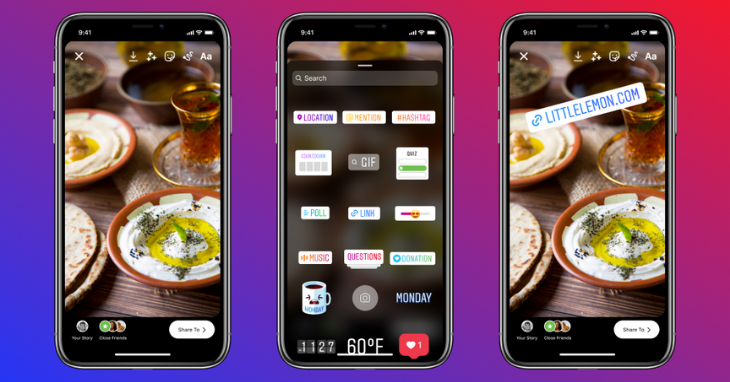 Great news! Instagram has announced the global launch of link stickers and they are available to everyone, regardless of follower count.
You can now add a link from your Instagram Story to any website, like to your FIXR event page or your website's ticketshop.
What are link stickers?
Link stickers have replaced "swipe up" which was previously only available to verified accounts or accounts with more than 10,000 followers. After testing with with businesses and high-profile creators in June, the feature is now available to all users since last week.
What are the benefits of using link stickers?
This is a big opportunity for anyone with less than 10,000 followers to increase audience engagement. We all know that users tap and scroll through Stories at speed and often while multi-tasking, but now when your followers see something of interest they can tap the link sticker to instantly find out more.
Post a Story announcing your next event and add a link sticker to take your followers straight to your event page or ticketshop. The less taps or clicks you make people do, the more likely they are to convert and in this case - buy tickets.
How do I add a link sticker to my Instagram Story?
- Take or upload a photo or video
- Tap the stickers icon at the top of the screen
- Tap the link sticker
- Type the link you want people who view your story to visit
- Tap done in the top right hand corner
- Finish your Story and tap send to

How can I measure the performance of my link stickers?
Go to your Instagram profile and tap insights. Go to stories and you will see your Instagram Stories analytics. Tap reach and you will be able to select a metric from a drop down list, including link clicks.
Can you add links to your Instagram posts?
No. You still have to click on a profile, view a post, then go back to the profile if the post says "link in bio". Newsfeed posts cannot contain URLs. For Stories though, it's simplified. Go and check it out and try your first link sticker now!
Can I customise the text on link stickers?
Yes! This allows you to incorporate text that not only is more aligned with your business or promotion but can drive more traffic to your site. You can change this by filling in the 'sticker text' section when adding the link sticker. You can also change the colour, this will help the link stand out a bit more.

Image credit: Instagram
Updated 9/12/21