Introducing the new FIXR website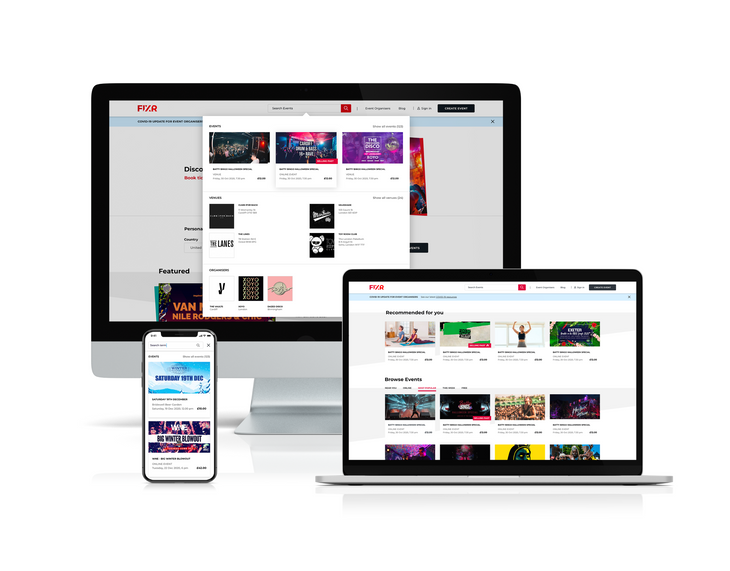 Here at FIXR we are on a journey to becoming the most complete end-to-end events platform for fans and organisers alike.
Today marks an important milestone in this journey as we launch our brand new website, event discovery features, organiser centre, and exciting new look!
Our teams have been working hard to provide our event goers with easier and faster access to all the latest events and our event creators with market-leading ticketing functionality, ensuring all event lovers have a seamless experience with FIXR.
Event discovery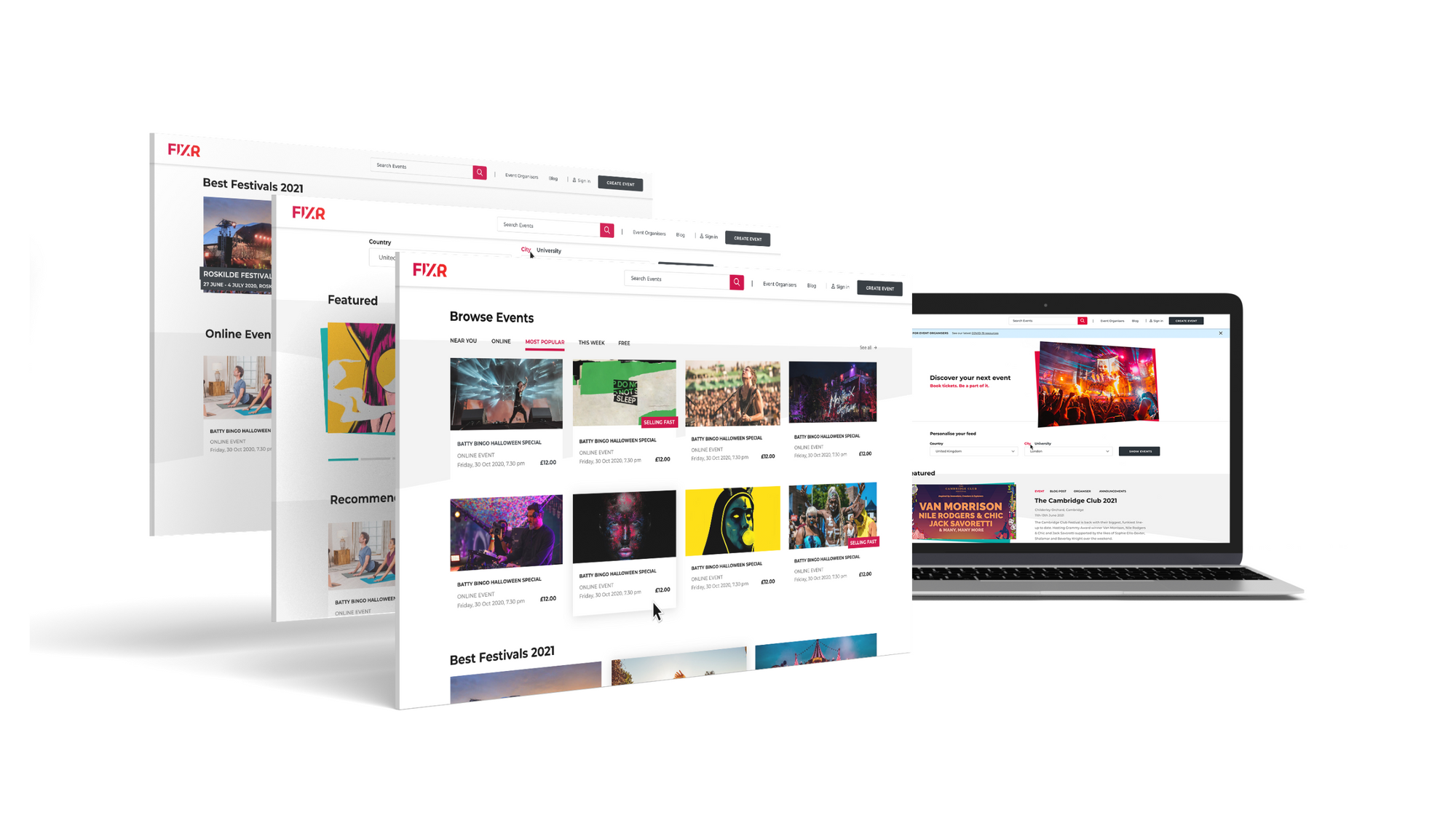 We've made it even easier to discover your next event. Our new homepage is designed to encourage exploration, whilst also providing our event goers with the option for a more personalised experience. You can visit our new homepage here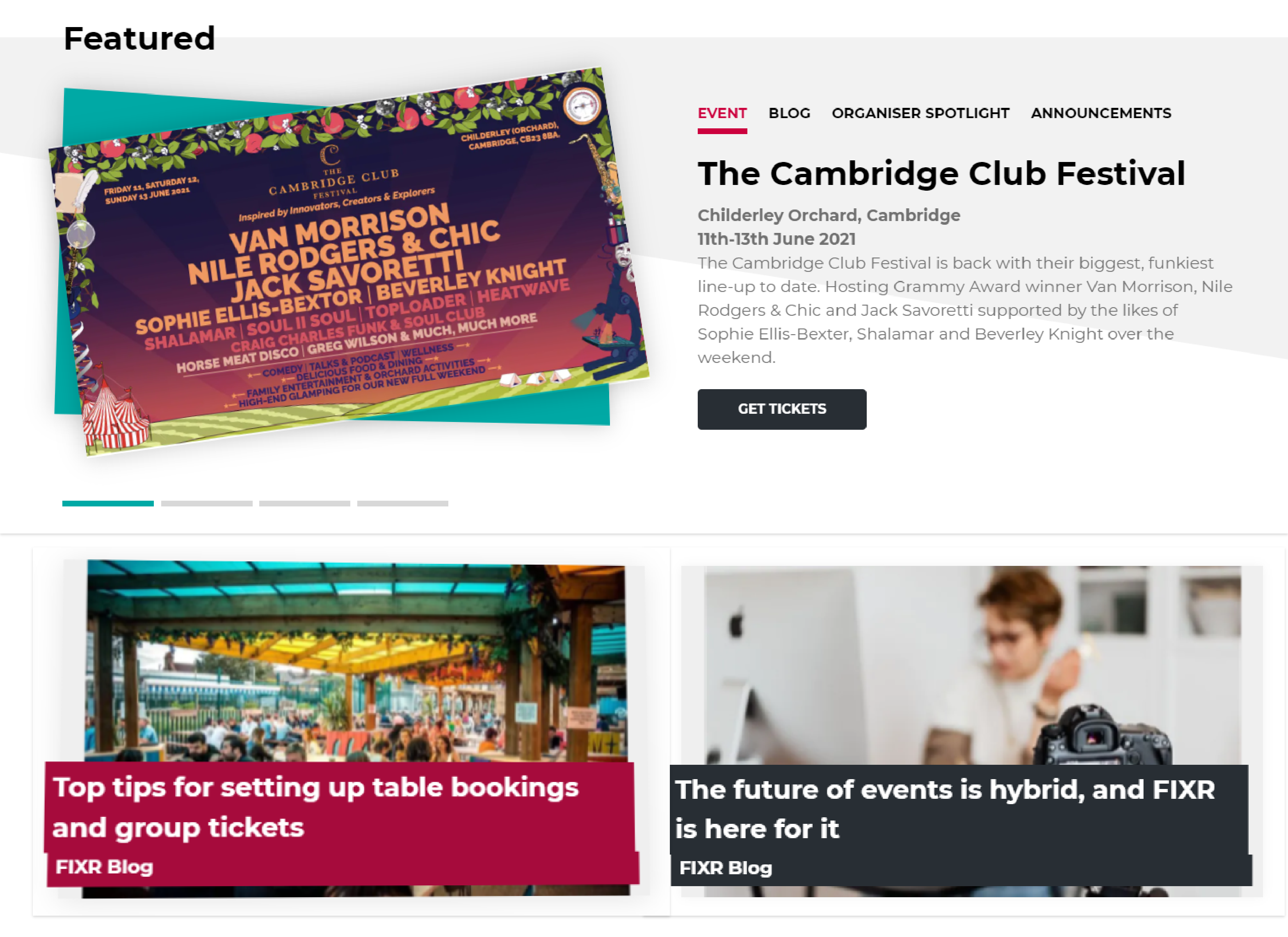 Featured
Access all things events, in one place. Our new 'Featured' section brings you all the latest content from the FIXR blog, our top event recommendations and biggest event releases. Plus, more information on new product launches and news from team FIXR.
Recommended for you
By providing us with your location, we can customise your homepage to give you with a choice of events that are relevant to you and what's popular in your area. So you can access events that suit you and what you love, every time you visit FIXR.
Browse events
You can now gain full access to:
Events near you
Online events
Most popular events
Events this week
Free events
Helping you to find specific types of events more easily, events by location and those happening soon. Meaning you can discover something new, even faster.
Access our app
Learn more about the amazing FIXR app so you can access your favourite events on the go. Access the FIXR app via Google Play or the App Store here, with direct links now available from the FIXR homepage.
Event organiser centre
The new FIXR organiser centre aims to provide our event creators with a complete understanding of the FIXR platform, insight into our rich feature set and a simple step-by-step guide to help you get started. You can visit our new event organiser centre here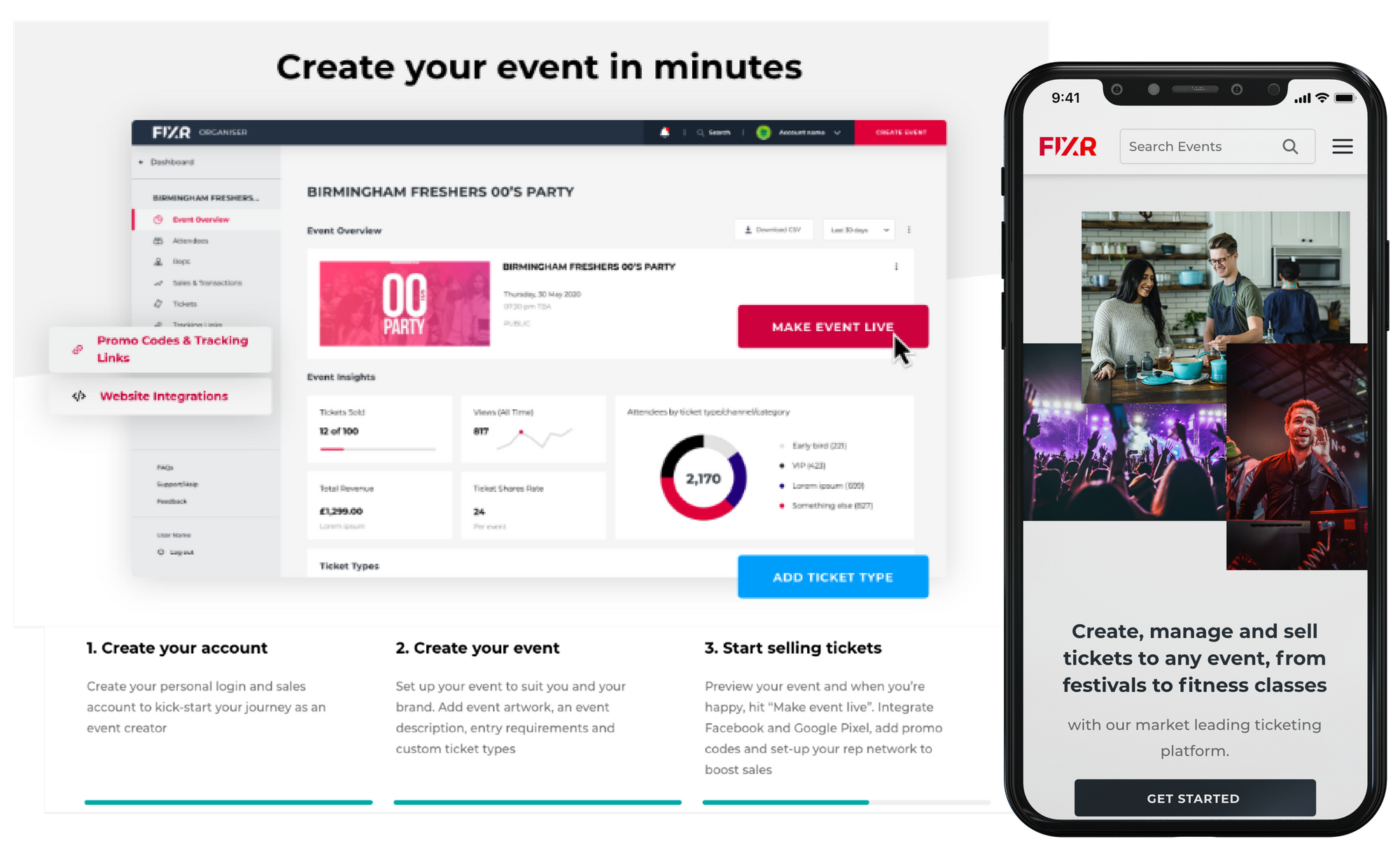 Features
Here at FIXR, we have been working closely with our event organisers and ticket buyers to understand your needs, to ensure we can provide you with the most complete feature offering on the market. As an event organiser, you have unlimited access to all of our features as soon as you create your account.
How-to guide
You can create an event in minutes with FIXR. Our new step-by-step guide aims to give any event creator the guidance they need to set-up an event and start selling tickets.  

Our partners
Whether it's a festival or fitness class, get to know some of the thousands of event creators we work with every year to understand how FIXR can work for you.
Our pricing plans
We aim to provide pricing solutions for any kind of event. Each of our pricing options give you unlimited access to all of our features and ticket types. Our Pro rate is the lowest on the market, plus, we offer custom and tailored pricing solutions for student, charity and larger scale, more complex events. Meaning your event goers, always pay less.
---
We understand that the return to live events is a difficult path to navigate, we ourselves are experiencing this daily and are determined to do all we can to help. The new FIXR offering, specific COVID-secure feature updates and our expert teams are here to guide you along this road, providing the support, innovations and technology required to run safe and successful events during the pandemic and into the future. This has always been our mission and we remain 100% committed to it today.
As always, we're here to help you at every stage of your event journey. Take a look around the new FIXR website to see more about all our latest updates and sign-up to our newsletter to be the first to hear about all our upcoming launches. If you'd like to hear more from us about our company updates, have any questions or would like to chat about our plans and features for helping events return amid the pandemic, please get in touch. We'd love to hear from you!
Related content – COVID-19 ready ticketing from FIXR