UK Events, Clubs and Festivals Could be Back by 21st June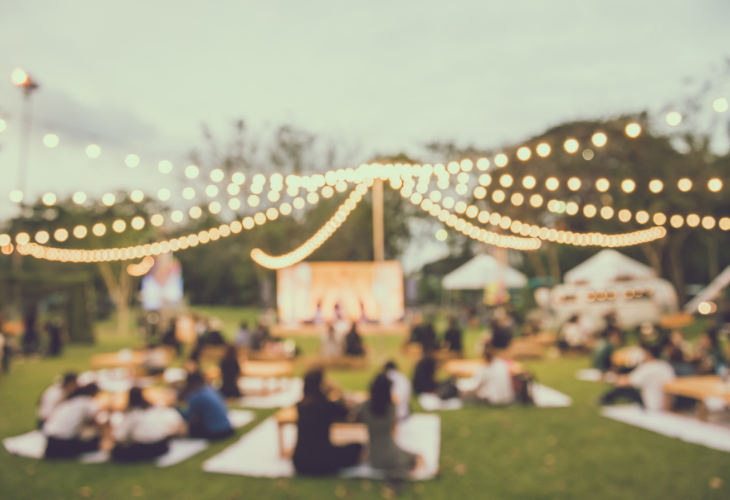 Announced on Monday night, Prime Minister Boris Johnson set out his roadmap for lifting lockdown. 17th May is the provisional date for when certain events will be allowed and from 21st June, UK nightclubs could reopen and larger events return, ending the third lockdown.
What are the four steps in the government's roadmap?
Step 3 of the 4 step plan, starting no earlier than 17th May, outlines the reintroduction of "some large events, including conferences, theatre and concert performances and sports events". Plus, "controlled indoor events of up to 1,000 people or 50% of a venue's capacity, whichever is lower, will be permitted, as will outdoor events with a capacity of either 50% or 4,000 people, whichever is lower. The Government will also make a special provision for large, outdoor, seated venues where crowds can be safely distributed, allowing up to 10,000 people or 25% of total seated capacity, whichever is lower." There's also talk of pilots to determine how events can take place in the future without social distancing.
Step 4, expected no earlier than 21st June, could "remove all legal limits on social contact".  The COVID-19 Response Spring 2021 document also states that the government will look to "reopen the remaining closed settings, including nightclubs and enable large events".
With #June21st trending on Twitter, the positive news brings a welcome boost to the events industry and the rest of the country who are looking forward to getting back to normal life. Before Step 3 and 4, part 1 of Step 1 will see pupils return to school from 8th March and part 2 of Step 1, allows outdoor sports like tennis and golf and the rule of six in private gardens. If everything goes according to plan, Step 2 will be introduced from 12th April and allow pubs and restaurants to serve customers outdoors and gyms, salons and shops to reopen.
What events are happening right now?
Online events are still popular as event organisers continue to find new ways to keep audiences entertained and engaged. Use FIXR to power your live and online events like Yellow Elephant. Pre-COVID in 2019, they put on 75 to 100 events across 88 partner venues every month in the UK. When the first lockdown hit, Gregg and his team had to get creative and the The Yellow Elephant Virtual Quiz was born. Tapping into their existing following and reaching new audiences online, the quizzes were a huge success and continue to run while the team gets ready for live events to come back with a bang in June.
How to sell out your event this spring/summer
Whether your event strategy for 2021 features online, hybrid or live events or all three, we're here to help. The FIXR platform has specifically designed product features like table bookings and group tickets to allow households and groups of six to social distance. Another feature, ticket transfer, provides the contact details of all ticket holders, even if they have been transferred a ticket from a friend, should you need to contact them for track and trace.
Get ready for the next events boom!
Following yesterday's announcement, excitement is building as we all look forward to a return to events. With demand expected to be high, it will be more important than ever to organise and run your event safely, while positioning your brand to capitalise on strong interest from people looking to attend events. FIXR offers a range of tools to help event organisers market their events and sell more tickets, including our Ticket Shop and Rep Platform. Events listed on FIXR are optimised for search and preferences, making them more discoverable by relevant, local audiences. To find out more, get in touch at team@fixr.co