March social media round-up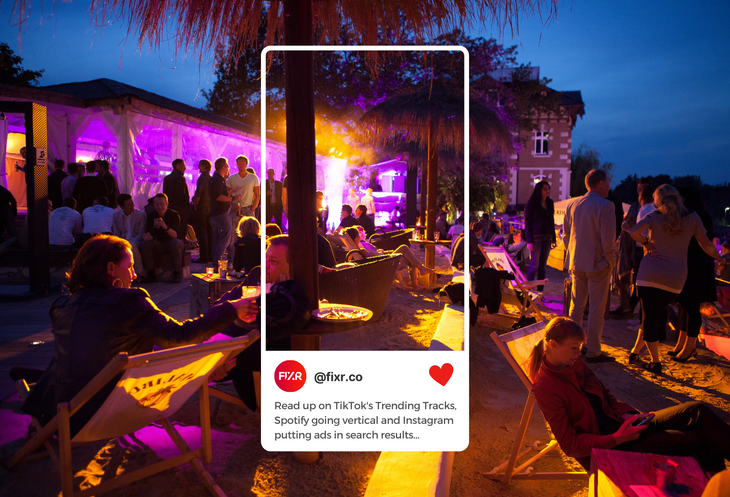 Your monthly social media round-up is here. March was full of updates, with Snapchat and Pinterest making a strong start to 2023 reporting increases in users. Today, we're looking at making music more of a focus in your event marketing, how to make creating videos more accessible and using AI for copy inspiration.
Here's what you need to know this month…
Be the first to know TikTok Trending Tracks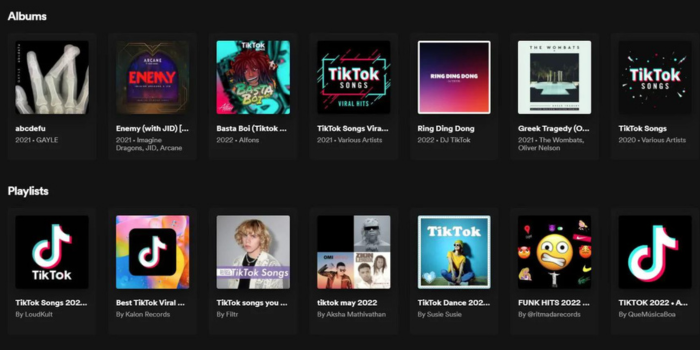 Sign up to TikTok for Business newsletters and get News #ForYou regularly in your inbox including Trending Tracks. See what's trending in TikTok's Commercial Music Library (aka songs and sounds with permission to use). Save hours scrolling (although you should be doing a bit of that for #inspo and engagement) and add trending sounds to your videos to increase potential reach. You can also find playlists of TikTok trending sounds on Spotify.
Top Tip: Instagram is still pushing reels, Spotify's vertical feed is moving into TikTok territory. It's still all about video so create and curate as much as you can. Take videos of your events, from behind-the-scenes content to live event footage. Check socials for mentions you might not be tagged in and DM the creators asking if you can repost with credit. Team this video content with a trending sound/topic.
Spotify goes full screen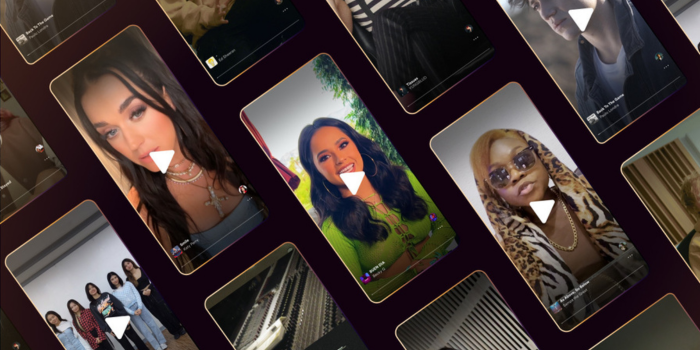 Spotify is taking notes from TikTok. As of this month, listeners can swipe vertically through content recommendations that play automatically - including video. This bid to keep users on the app for longer is getting in on the AI hype too. Using a combination of machine learning and what users have been listening to, personalised recommendations are given in full-screen video form.
Top Tip: If music is central to your events, from festivals to club nights, add Spotify to your list of marketing channels. Why not get an artist or partner to curate a playlist for you? Or make one yourself with a line-up's best tracks.
AI is all anyone is talking about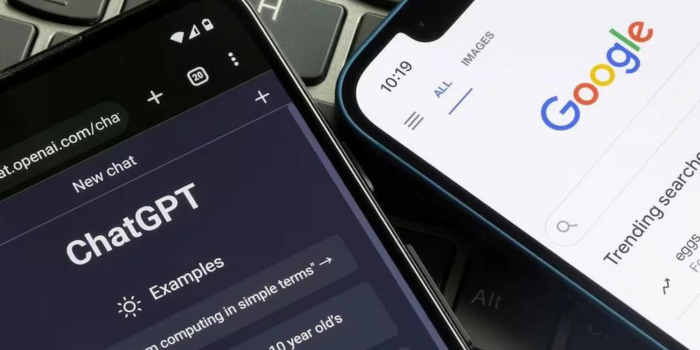 AI continues to dominate the headlines. People in the UK and the US can now sign up to join the waitlist for Bard, Google's rival to ChatGPT. Positioning it as complementary rather than competing with search, marketers around the world have been testing ChatGPT for ideas, copy and just for fun.
Top Tip: Try it out for yourself. If you're writing social posts, ad copy or emails to promote your events, see if you get inspired. Or just scared. Remember other people can use it too, so maybe don't copy it word for word, but use it for ideas generation.
Instagram puts ads in search results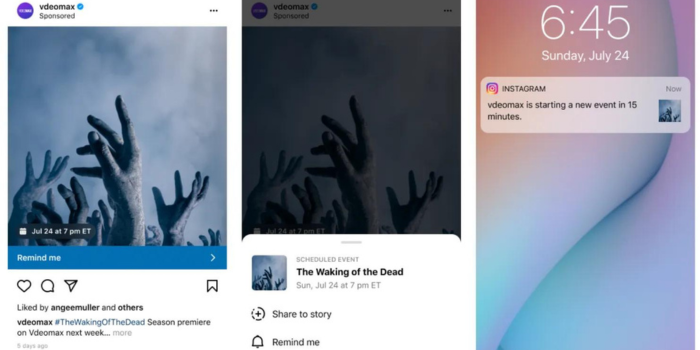 Currently testing, with a global roll out planned, Instagram is introducing more ads - this time in search results. In the same blog post, the company announced that reminder ads were coming soon too. Following on from the recent reminders on posts feature, reminder ads give people the chance to opt-in to reminders about events. Opt-in and you'll get notified three times: one day before, 15 minutes before and at the time of the event.
Top Tip: This new ad type is relevant to event organisers. If you're advertising on Instagram, test reminder ads (available to professional accounts). Remember that Instagram rewards app users and advertisers for new feature usage so if it works, there's potentially a win-win here.
Sign in/sign up to subscribe to get this social media marketing round-up in your inbox every month.