October Social Media Round-Up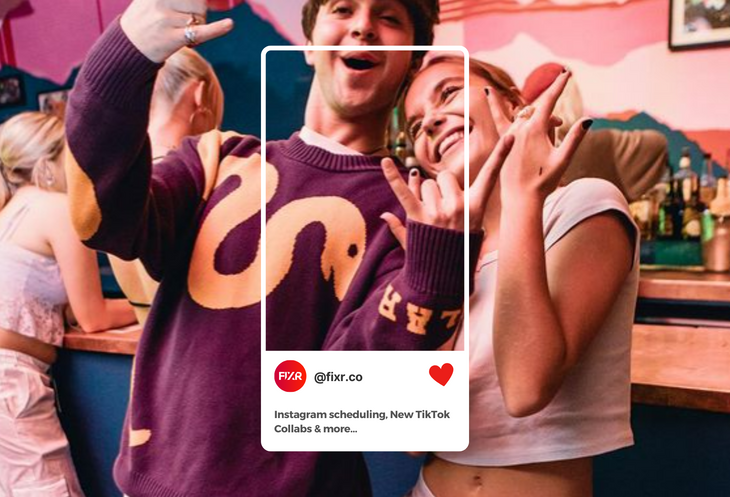 The social media apps have been making moves in the last few weeks with update after update. You can now schedule reels on Instagram, discover new and upcoming music artists and sell more tickets on TikTok. Here's how...
Instagram Tests In-App Scheduling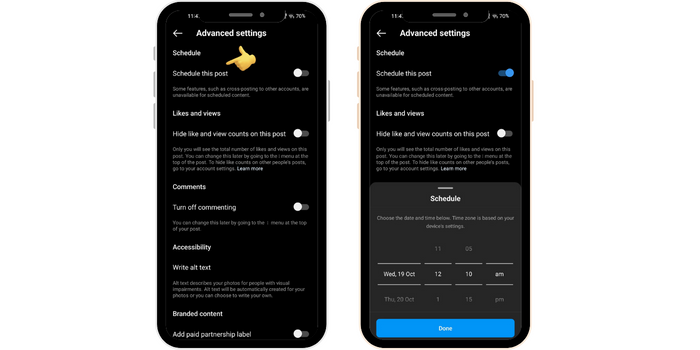 For anyone running social media accounts, this is huge! Instagram noticed how many people use third-party scheduling tools to post and plan content, so are trialling their own in-app version. A limited number of users have access to this feature at the moment and are able to schedule reels and posts (not stories).
This would be a great feature to use for ticket releases and/or event announcements. If you're at a festival with no signal but have a line-up for your next event to announce, you can schedule the post in advance. Be proactive and reactive and improve your event marketing peformance by planning ahead.
Top Tip: If you've already planned out your social posts for the week, spend some time engaging with your audience! Everyone loves a brand that is involved with its consumers and takes the time to engage with them.
TikTok Partners With Linktree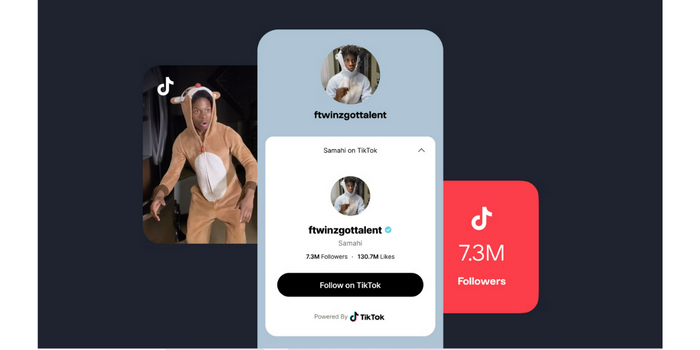 TikTok has announced a new partnership with Linktree which will provide TikTok creators with more referral link options! It works by directly integrating into a TikTok profile and showcasing up to six videos for people to preview. The aim is to help creators to drive more referral traffic from the app to their website, therefore creating more conversions for their brand collaborations.
If you have a TikTok this could be a great way for you to showcase your events, especially if you run different types of events! With one link you can give your audience a preview of your events and appeal to a broader audience's interests.
Top Tip: 'POV' content does really well on TikTok. Prospective ticket buyers like to see a teaser of the event they are interested in attending. Watching someone else's experience will give them that, so encourage attendees to create content.
TikTok Announces "StemDrop" Collaboration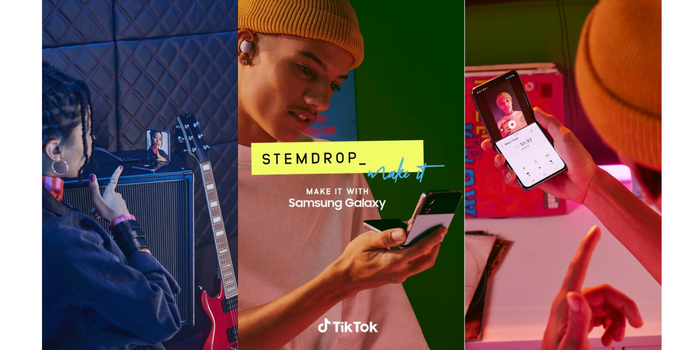 TikTok has collaborated with Syco Entertainment, Universal Music Group, Republic Records and Samsung to announce a new evolution for music collaborations, 'StemDrop'. The aim is to give an opportunity to musical talent, from all over the world, to collaborate with some of the best songwriting talents and breakthrough into the industry.
TikTok is huge for helping music artists make big numbers if their songs are used for trends. As an event organiser, you can use TikTok for inspiration. Find local and upcoming DJs, event promoters, singers and producers that your audience is engaging with and see if you can get them involved in your events.
Top Tip: When StemDrops gets released you can follow the hashtags like '#stemdrop01'. Search for the hashtag or see it on your feed to discover the music artists that have taken part in a collab.
Instagram Tests Achievement Badges For Creating Reels
#Instagram is working on Achievements for #Reels 👀

ℹ️ Only you can see your achievements pic.twitter.com/oktYQ88C4b

— Alessandro Paluzzi (@alex193a) October 12, 2022
We all know Instagram love to push the reels feature. To make sure they can continue to compete with TikTok and Youtube Shorts, they are planning on incentivising users by giving out achievement badges based on reel performance.
Social media platforms want to shout about their new features, the more you use them, the more they will reward you by pushing out your content. Meaning you get better results and they get users so they stay on the app.

Top Tip: Make your content personal. Users engage more when they see more person-person content. Get students, reps or micro-influencers to create videos for you in exchange for free event tickets or a small fee.
MySpace Inspires Instagram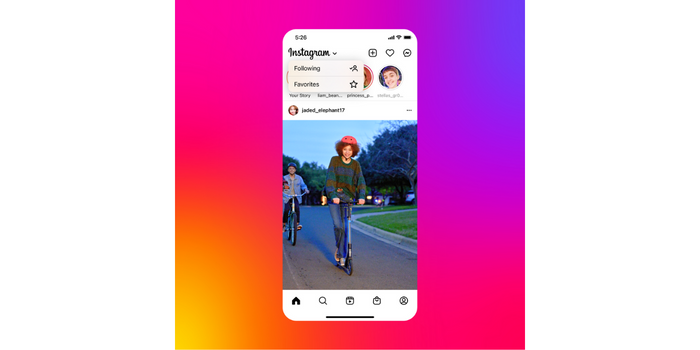 The platform that started it all is still inspiring other platforms over 10 years later. Instagram is taking a note out of MySpace's book and thinking about allowing users to add songs to their profiles. Nostalgia for any 00s teens.
It could be fun for you to add songs that match the music genre of your event, giving your audience a good indication of what kind of music they can expect. Why not change it every week and have 'song of the week' features chosen by fans or the people you work with?
Top Tip:
YouTube Creators Are Getting Handles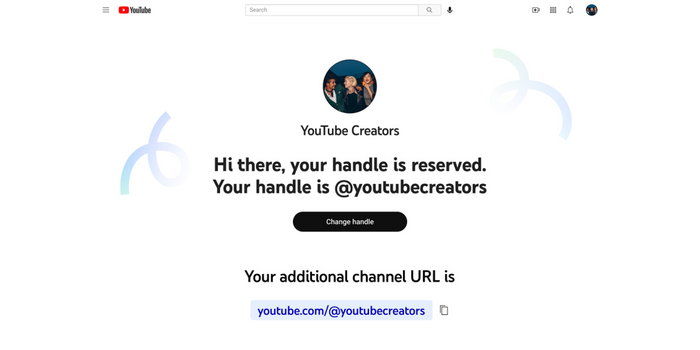 Earlier this week YouTube announced that all creators will be getting a new @username-style handle. This makes it easier for users to mention a creator or a channel in comments, video descriptions and community posts. Creators will be able to mention each other in mentions or even titles of collabs. This has the potential to be more discoverable on the platform by new audiences.

Top Tip: Make your social media handles as similar as they can be. You want people to be able to find you easily and recognise your brand. For example, FIXR's handles are all @fixr.co (Instagram and Twitter) or @fixr_co (Facebook).