Sell tickets directly from Facebook with FIXR Ticketshop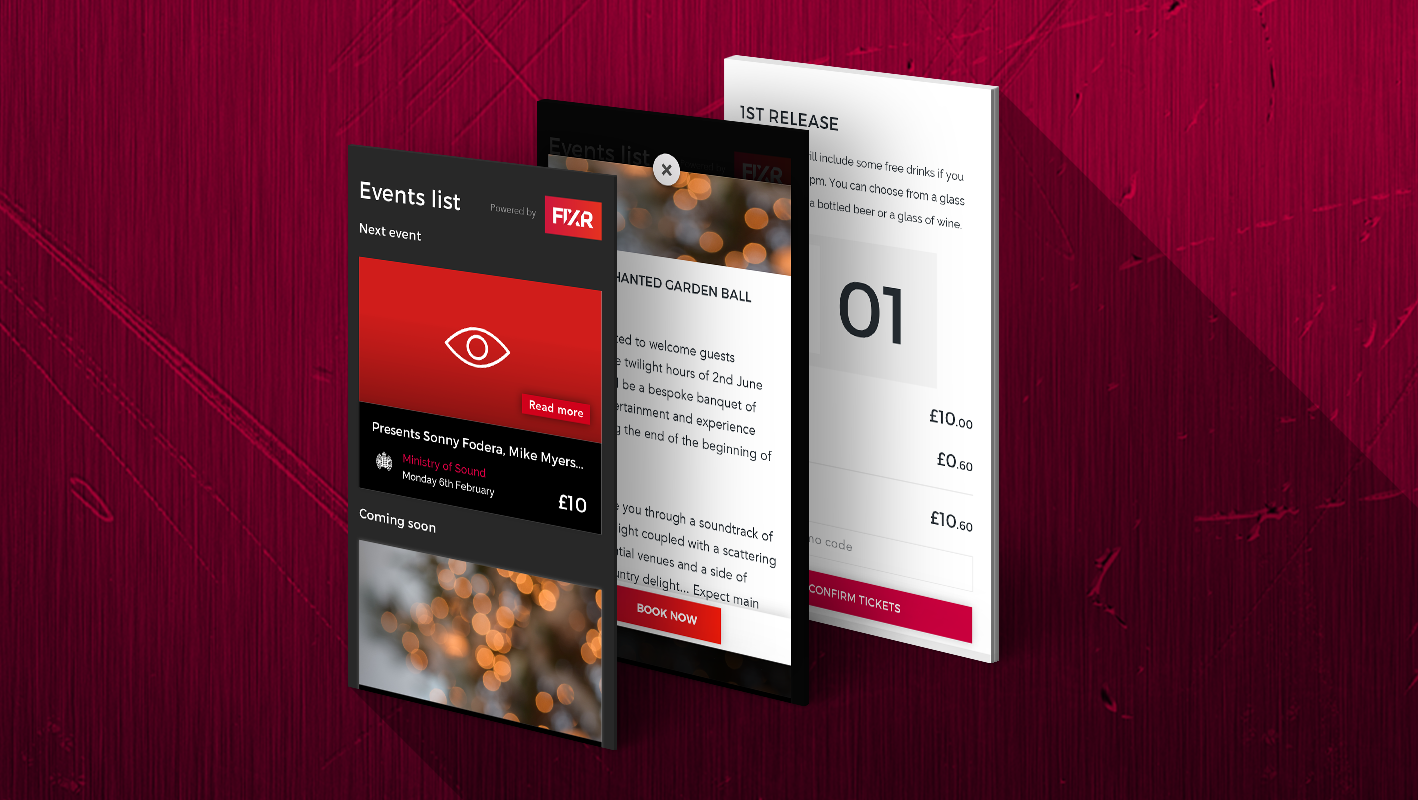 Without question, Facebook is the number 1 platform for marketing events. Globally over 550 million people engage with Facebook events each month - including 41% of all UK Facebook users.
No wonder so many event organisers spend the majority of their marketing budget on Facebook. However almost all event organisers send their customers away from Facebook to another platform to browse tickets and complete a purchase. These additional steps increase the number of clicks required to buy a ticket, and results in lost sales.
To fix this issue, and shorten the ticket buying journey, FIXR have built a solution!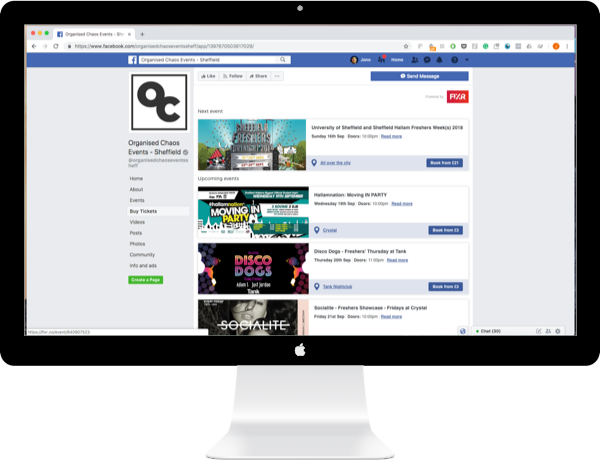 Introducing - Ticketshop - our new widget that automatically adds your events directly to Facebook, so your customers can browse tickets for sale on your Facebook page.
Here is how it works:
Head over to organiser.fixr.co, then create or sign-in to your Organiser Account. In the right side menu you will see an option to 'Configure Ticket Shops' (circled in green below).

Once you click 'Configure Ticket Shops' you will be presented with two options. Either create a shop for your own website (left) or Facebook (right).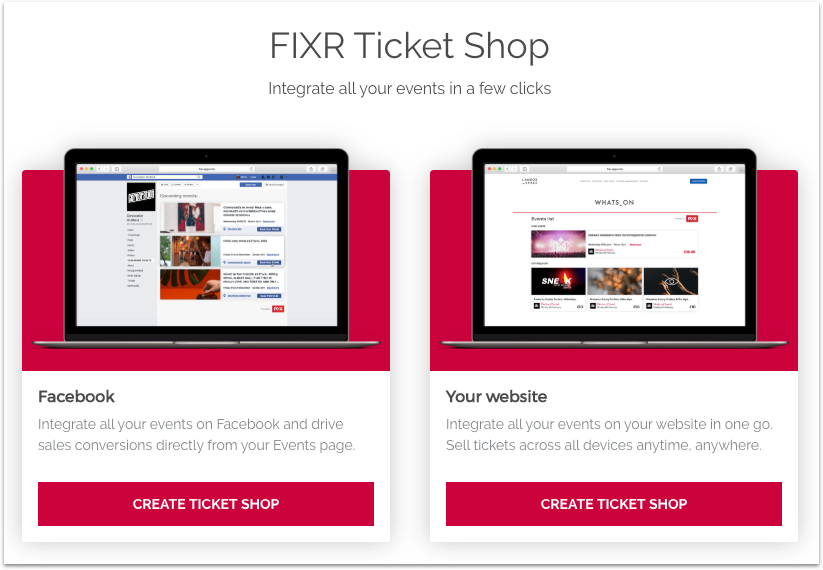 Pick Facebook and give it a name that makes sense to you.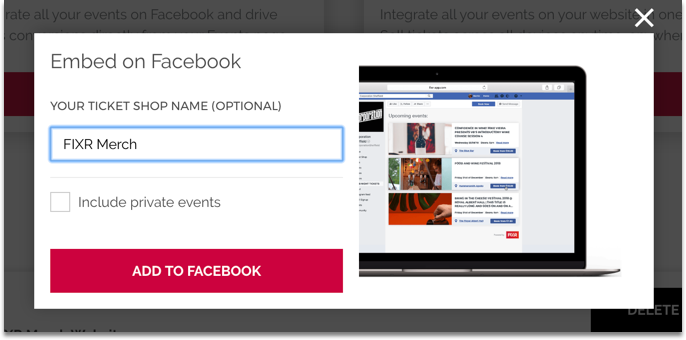 Once you click 'Add to facebook' you will get a pop-up from Facebook asking you to select the page you want to add the ticket shop to. Once you select a page and click 'Add Page Tab' it will automatically be added to your Facebook Page as new Tab.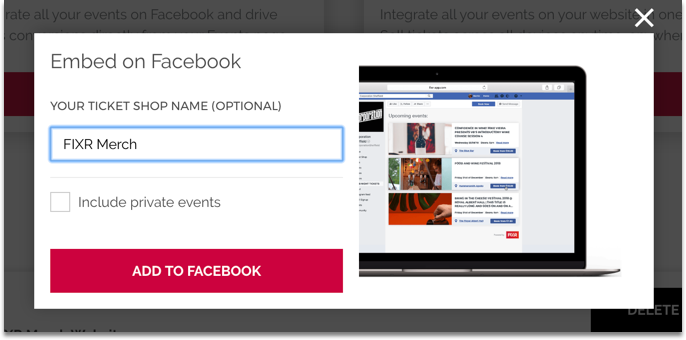 This tab will automatically be named 'Buy Tickets' but you can change this name and the order in your page settings.
You're all set-up! Now any new events added to your FIXR Organiser account will be listed on your Facebook page and your customers can browse and buy straight from Facebook.
It's worth noting that ONLY pages with over 2,000 followers are alloed able to create Facebook shops. This is not our rule! Creating these shops requires use of custom Page Tabs which Facebook only makes available to larger pages.
There is, however, a workaround, so please get in touch if you'd like to use this feature and we can help you out - reach out to us here.