What To Look For In A Ticketing Partner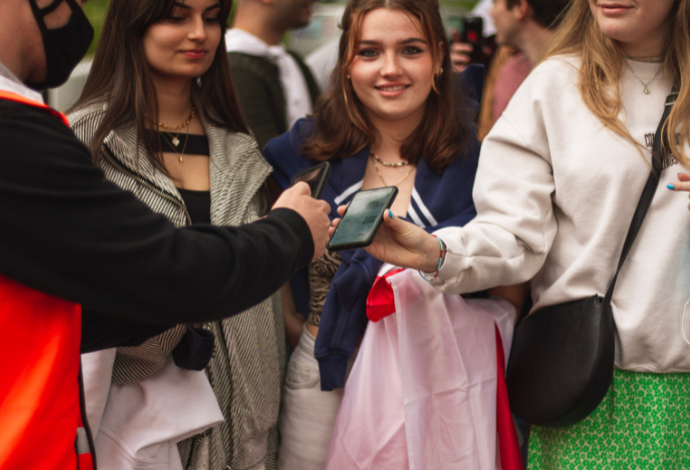 If you're organising an event, every penny counts.
In challenging times, it is more important than ever to ensure that you understand and engage your ticket buyers. It's essential to make it easy to buy tickets and deliver a great user experience.
There are many ticket companies out there, but what should you be looking for from a ticketing solution that is going to be central to the financial success of your event?
If you're starting out as an event organiser or are looking at what the different ticketing platforms offer, here's a handy checklist so you know the questions to ask.
Simplicity is key
How easy is it to buy a ticket? Speed is everything. Don't make selling a ticket difficult. Ideally, your ticket shop should be directly on your site. The number of clicks to purchase matters too. Choose a system that is frictionless and keeps people on your site without redirecting. The fewer the clicks, the higher the chance of purchase.
The D word
How data is managed and handled comes with real reputational and financial risk. It's important to find out how your ticketing provider deals with data. Most importantly, find out whether you actually get access to your ticket-buying audience. Data is precious and incredibly valuable. Some ticketing organisations do not provide this and actually use your hard-won consumers' data to market other events.
Remember GDPR
How does your ticketing partner approach GDPR? Are ticket buyers forcibly signed up to a database or are they able to opt-in or opt-out of communications? Consumer trust is vital. If you work with an organisation that is happy to spam your audience on a daily basis, then at the very least, it is going to be annoying for your ticket buyers - and at the most, you could end up with some serious brand damage. Furthermore, with some ticketing companies receiving huge fines for how they treat data - consider whether you want to be exposed to financial risk and reputational damage.
The financials
How financially solid and secure is your ticketing organisation? There have been some terrible stories recently about poor financial management costing event promoters dearly. Even big companies sometimes take risks with your money. Check that your event ticket sales revenue is held in a separate account and not covering your ticketing company's bills. Is the ticketing platform happy to confirm how ticket buyers' funds are managed? Check the company performance on Companies House. Cash flow for event organisers is vital, so make sure you agree on how often your funds will be transferred to you.
Getting social
Social media is important to your event - regardless of the demographic or age group that you're targeting. If your ticketing platform provides you with ways to track the social media activity that generates ticket sales - you can quickly find new, effective ways to spread the word and increase revenue. Does your ticketing partner offer pixel-tracking integrations for Facebook, TikTok and Snapchat? If not, you could be missing out on opportunities to connect with your potential ticket buyers.
Business insights
Can you track your sales, audience and engagement? Do you understand how you can sell more tickets, quicker and faster? Know how to build an engaged community of followers? Ensure you not only have ownership of your data, but that you can see the trends and learn from your marketing efforts what works - and what doesn't.
Human touch
How well does a ticketing agency look after customers? Can you be sure that your reputation is not being impacted by poor-quality customer service? It's really useful to have a ticketing company that can help you manage customer queries. You save on costs and overheads and ensure that queries are dealt with quickly and professionally.
Choosing a ticketing company is one of the biggest decisions an event organiser makes. We know there are many ticketing partners out there, but not all can deliver.

Just in case you were wondering, we're incredibly proud to say that FIXR's solution meets all these criteria.
And that's why we're proud to be a finalist in the Best Ticketing Technology category at the Event Technology Awards.

Find out more or get in touch with our team to talk.