August Social Media Round-Up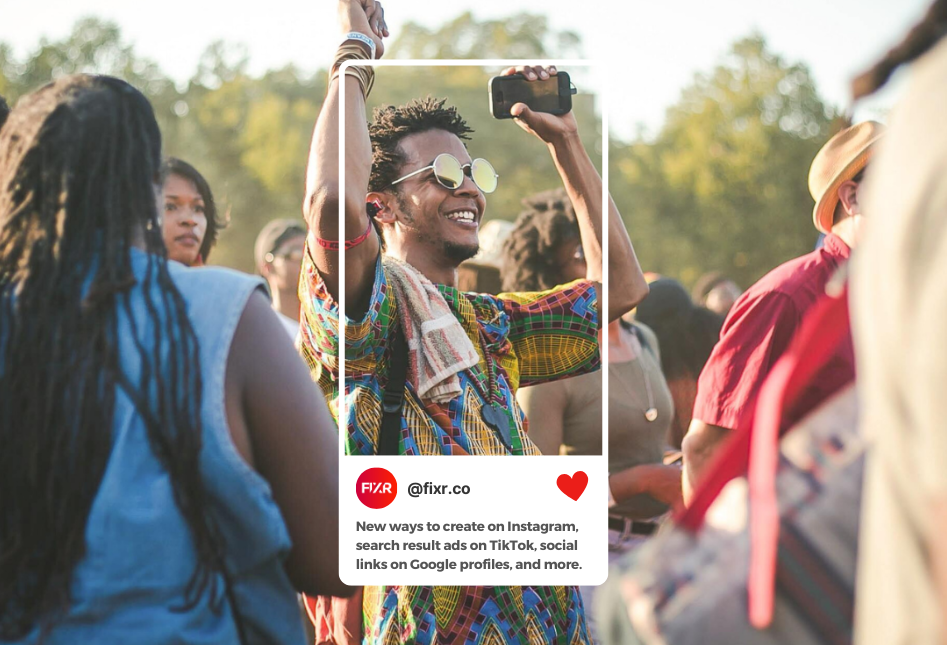 Another month over, which means it must be time for our regular round-up of the latest and most relevant social media developments for event organisers.
While August didn't bring quite the same level of upheaval as we witnessed in July, there were still plenty of exciting new releases that could change the way we use some of our favourite platforms - be it Instagram and TikTok, WhatsApp, or even Google.
---
Instagram adds new ways to create posts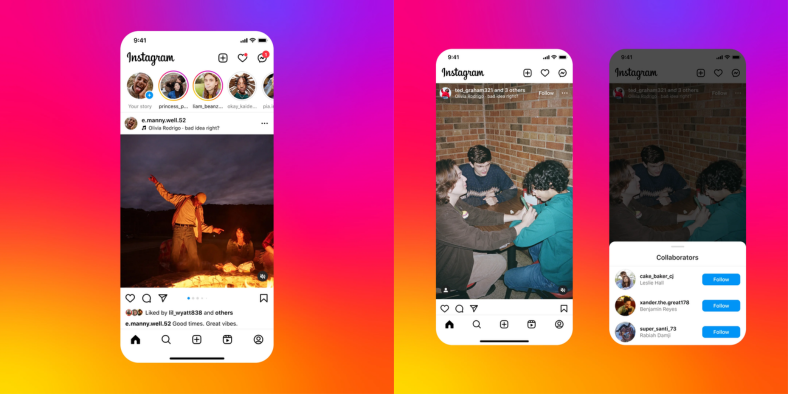 In an update designed to aid creativity and collaboration, Instagram have now made it possible to add songs to soundtrack your carousels, collaborate on a post, carousel or reel with up to three friends, and invite followers to join in with a fun prompt or challenge on Reels with an 'Add Yours' sticker.
Top tip: Collaborating on posts, carousels and reels is a great way to get in front of new audiences, sharing the content with other accounts followers. Likewise, using trending songs could increase reach, beyond your own followers.
TikTok now allows ads in search results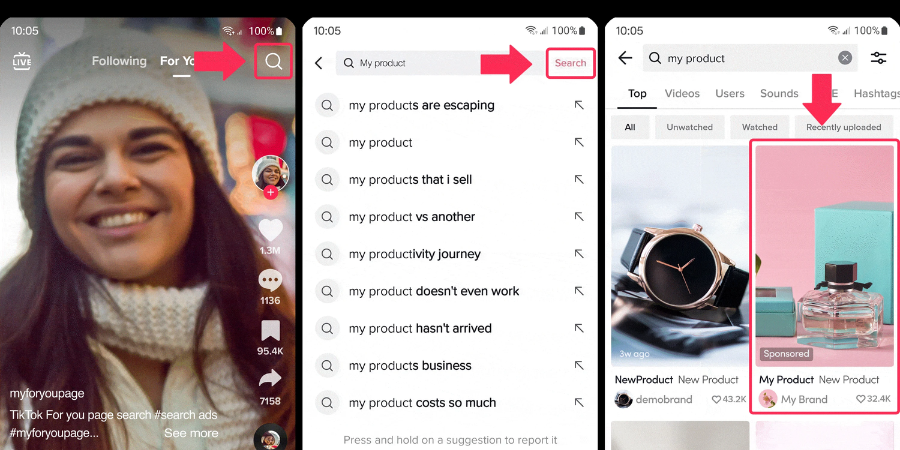 Similar to the Instagram update that we covered back in May, TikTok have added a new feature to their Ads Manager called Search Ads Toggle, which allows brands to place ads in TikTok search results, alongside other relevant organic content which matches the user's search.
Top Tip: More and more young people are using TikTok as a search engine. If you're running ads, this feature could be a helpful way to extend their impact by putting them in front of engaged users actively seeking information.
You can now send HD quality photos on WhatsApp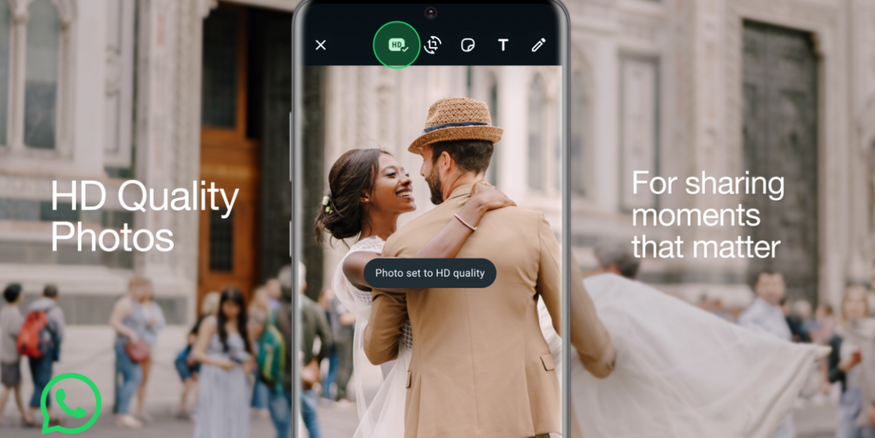 Strictly speaking, the update will actually just compress images half as much (3072 x 4080 resolution instead of the current 1536 x 2040) but that still means that sending event images, assets, artwork or other photos will come with less fear or frustration about them losing quality in the process. Not available for videos yet, but apparently that will follow soon.
Top tip: Ensuring your event artwork and photos are high resolution and good quality goes a long way to reflecting the quality of your event to your fans and prospective ticket buyers - don't neglect the little details!
Google lets businesses add social media links to profiles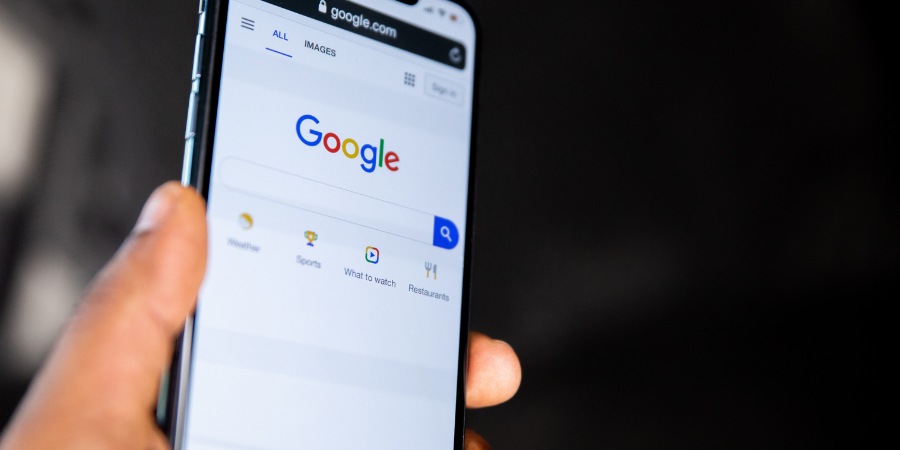 Anyone with a Google Business Profile will soon be able to add social media profile links, allowing them to alongside existing info like website, address and telephone number. This will allow customers to be directed to the right place for information or to connect, get in contact, or resolve any issues. More info on how to set this up can be found here (not yet available to all users).
Top Tip: Linking to your official social media platforms on Google (much like on your FIXR organiser page) not only ensures fans can find the right channels, it also builds trust in your brand and increases customer confidence.
Instagram testing ability to share comments to stories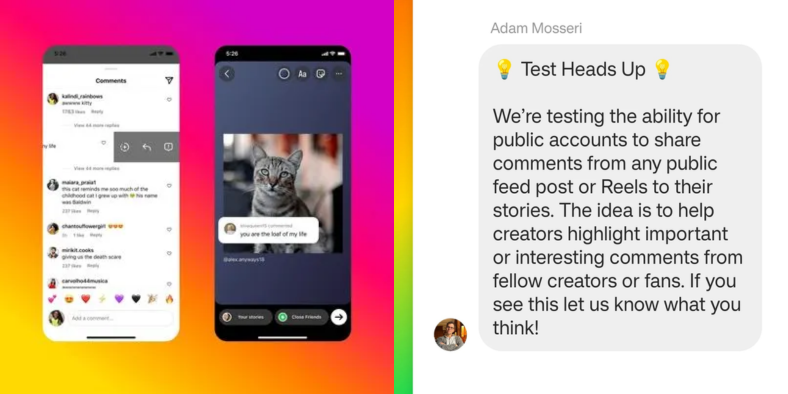 It's early stages for this one, but Instagram head Adam Mosseri has said that they are working on a new feature which will allow public accounts to share their favourite comments in stories. This will work by making the comment an icon and adding it to the original post when it's shared to a story.
Top Tip: This could be a great way to highlight comments from your fans; whether that's a glowing review of their event experience, a funny story from their night out, or as a creative way to tease details about upcoming events.
---
Subscribe to get this event marketing social media round-up in your inbox every month. Create an account and opt-in or update your preferences.