May Social Media Round-Up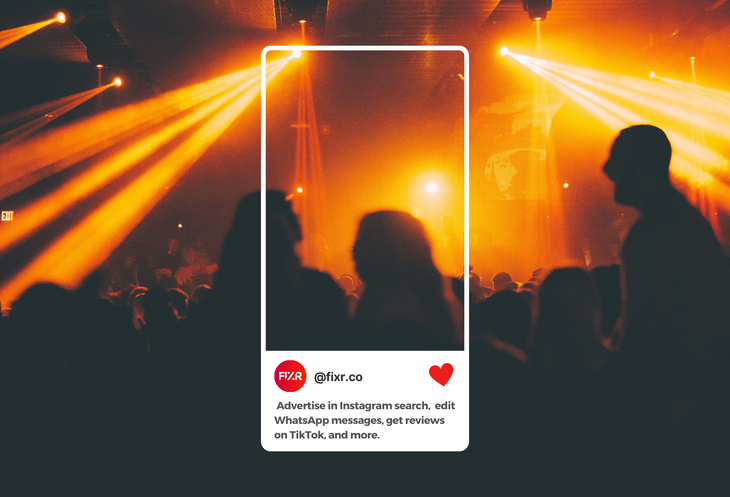 As another month comes to an end, it's time for our regular roundup of the latest and most relevant social media features and developments. AI continues to dominate the conversation with everyone getting in on the act in all manner of ways, while Twitter continues to be... unpredictable. All that aside, here's a few bits you might have missed from Instagram, YouTube, WhatsApp, TikTok, and LinkedIn.
Instagram allows ads in search results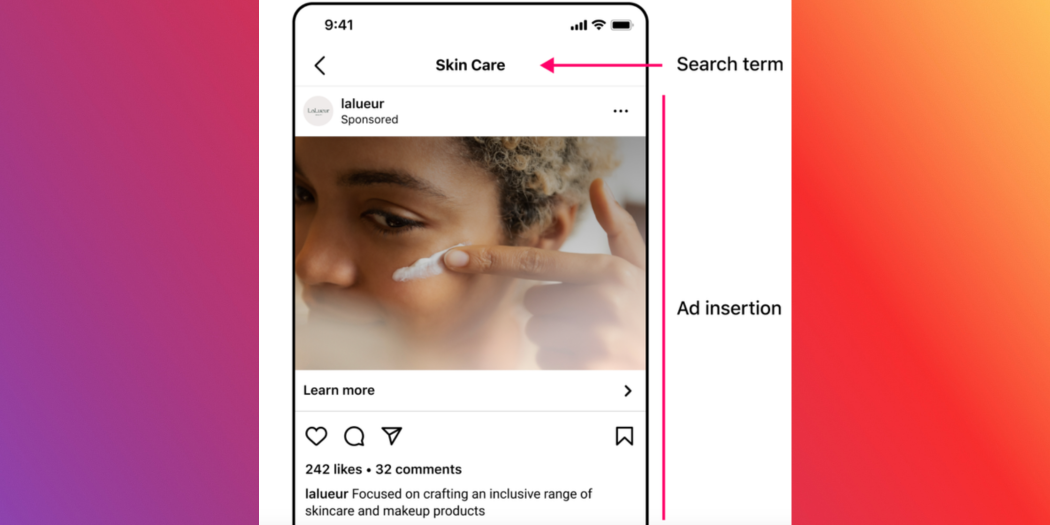 We mentioned this one back in March when it was initially being tested, but Instagram have now confirmed that they will allow ads in search results via the Instagram Marketing API. This means users will see ads related to their searches in the results feed; with a 'sponsored' label under the accounts name.
Top Tip: This feature could be a great way to reach new users who are searching for event types or related terms ('brunch', 'festival' etc). You will also be able to see how these type of ads perform in the insights to compare with other ad placements.
YouTube continues investing in Shorts
YouTube have made a series of tweaks over the past month, but the couple that we're most interested in relate to Shorts. In a continued push toward short-form content, YouTube Studio will now show you comparisons for engagement levels on different formats: traditional videos, Shorts, and Live. This also comes with the news that Stories are being retired, presumably to keep all the shorter form videos under the Shorts banner.
Top Tip: It's no secret that short-form video content is the focus right now, for both platforms and (particularly younger) audiences. Keep an eye on trends and find creative ways to curate and diversify your shorter video content to tap into the potential.
WhatsApp now lets you edit messages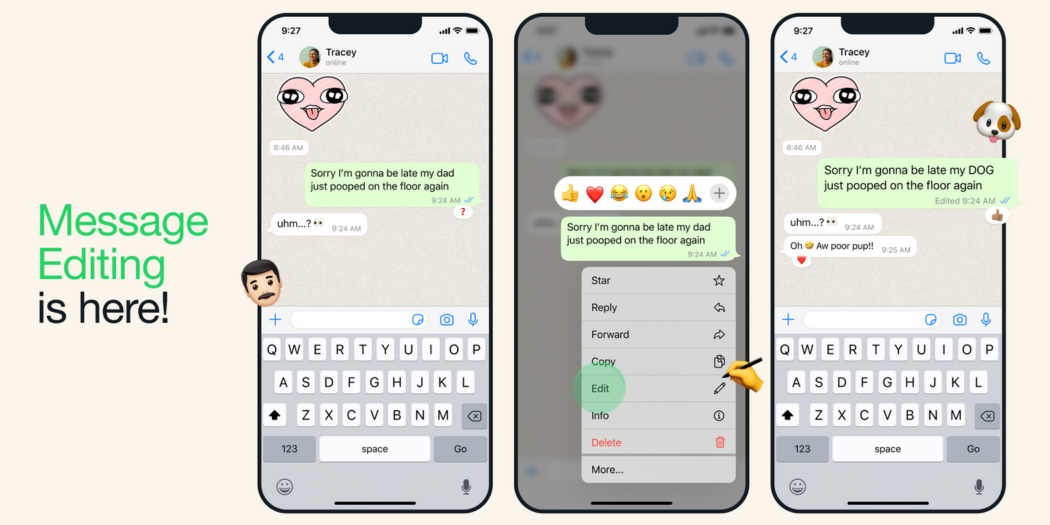 You should now be able to edit messages on WhatsApp to correct any errors, add context, or clarify confusion! Within 15 minutes of sending the message, just long-press, hit edit, and change the content. The receiver will be able to see that it has been edited, but not the edit history. This is available is being rolled out on iOS and Android right now, with WhatsApp web rumoured to be following soon.
Top Tip: Using WhatsApp is a great, easy and affordable way to grow connection and loyalty with your fanbase and customers. A Meta survey found that over two thirds of people felt more personally connected to a brand when contacted via messaging apps. If you're using the FIXR Rep Platform, for example, make the most of WhatsApp to keep everyone informed and engaged.
TikTok seem to be adding 'leave a review' feature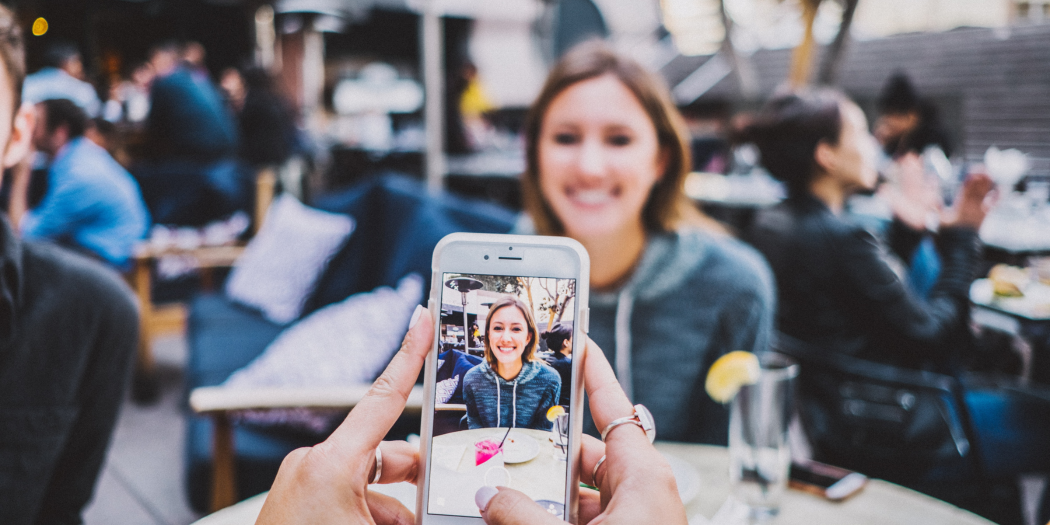 There isn't a ton of information announced about this one, but it looks like TikTok are adding the option for customer recommendations and reviews. Likely created with the hospitality world in mind given TikTok's increasing dominance as a discovery tool for restaurants, users will the following: "Do you recommend this place? Leave a review". Watch this space for more information as it rolls out.
Top Tip: This feature could come in handy for post-event reviews, as a quicker and more simple alternative to sending out surveys by email, or creating polls on Instagram (or other social media channels).
LinkedIn removes inactive accounts from followers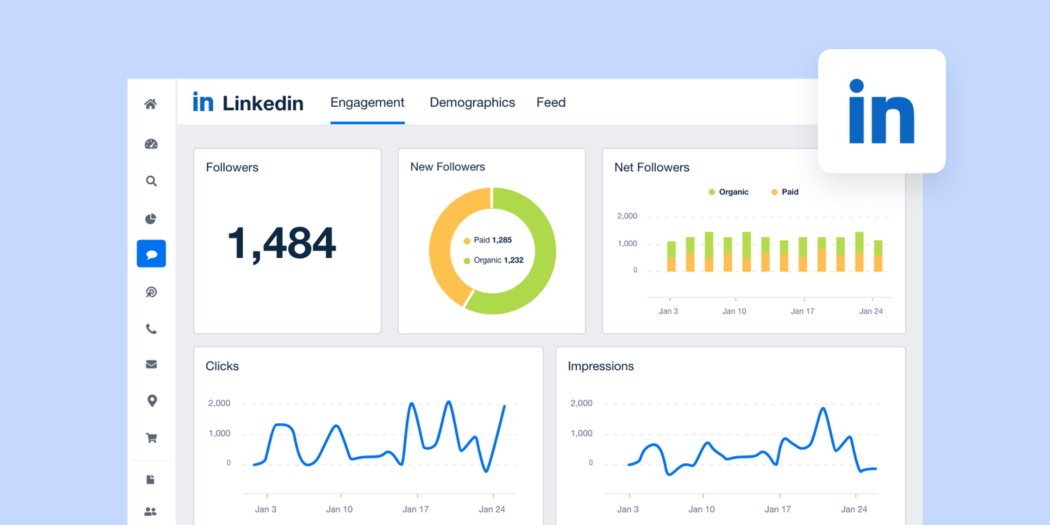 LinkedIn understandably may not be the first port of call for a lot of event organisers with a primary focus on the ticket-buying audience. But those who do use the platform - for example Student Unions, marquee annual festivals, conferences, exhibitions and workshops - may have noticed a drop in followers recently. There's no need to panic: in order to give more accurate and more useful engagement insights, any hibernated or inactive accounts will no longer be included in the total number of followers and connections on LinkedIn accounts.
Top Tip: As well as weighing up whether LinkedIn is a platform that is relevant or beneficial to you as an event organiser, it's also important to be think about the type of content you are posting. Use engagement analytics to see not just followers and impressions, but also the demographic of your audience.
---
Subscribe to get this event marketing social media round-up in your inbox every month. Create an account and opt-in or update your preferences.