Create Instagram Posts with Reminders to Boost Ticket Sales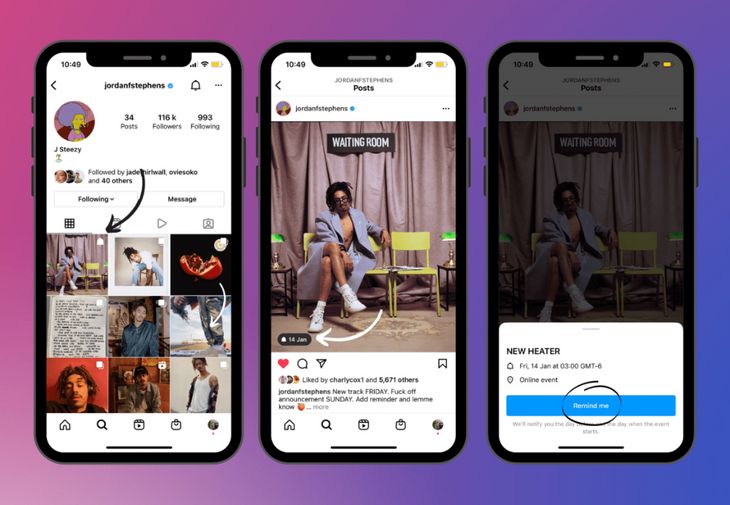 Instagram have introduced a cool new feature for brands and creators and ideal for event organisers. You can now add reminders to feed posts to promote upcoming events like performances, shows and sporting events.

When you create a post with the reminder feature your followers or anyone that sees it, can tap on the small bell icon to see the event details and opt in to receive notifications about the event.
You can share reminder posts to your Instagram Stories and the icon will be displayed for Story viewers to click on if they want to be reminded of the event.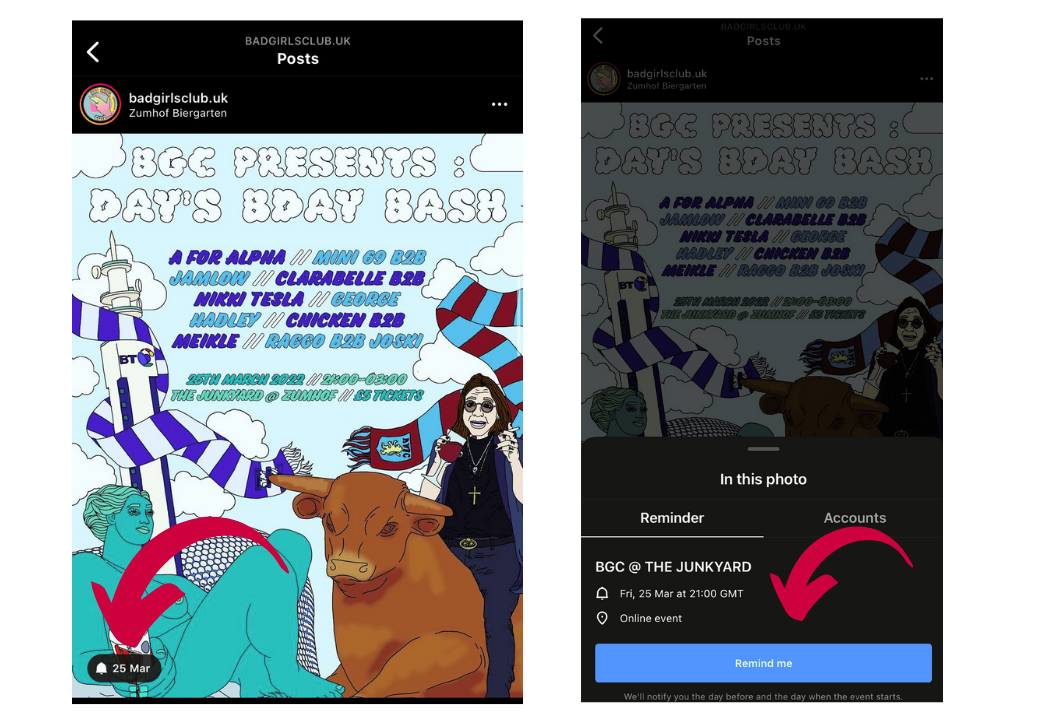 How do you add reminders to your posts?
Step 1: Create a new feed post.
Step 2: After you have added your caption, underneath 'Tag people' click on the 'Add Reminder' button.
Step 3: Add in your event details; name of your event, start time (end time is optional).
Step 4: Finish creating your post and share!

FYI: Reminders can only be set at least 1 hour and at most 3 months before the event. They will also be in the time zone that the device you create the post on is set to, so bare that in mind.

It's as easy as that! With this feature you can promote events as well as announce scheduled ticket drops, line-ups and other content you want to release.
By using Instagram Reminders you can improve event attendance, increase content views and boost ticket sales.
What happens when someone gets the Instagram reminder notification?
When someone opts in to get reminders from your event they will receive:
- An activity feed notification 24 hours before the event.
- An activity feed and push notification 15 minutes before the event.
- And an activity feed and push notification as soon as the event is starting.
Log in to your FIXR organiser account now to create your next event. Once live, start promoting it and try out reminders on Instagram.
For more social media marketing tips for event organisers, check out our blog on Instagram link stickers.