How To Create Event Branding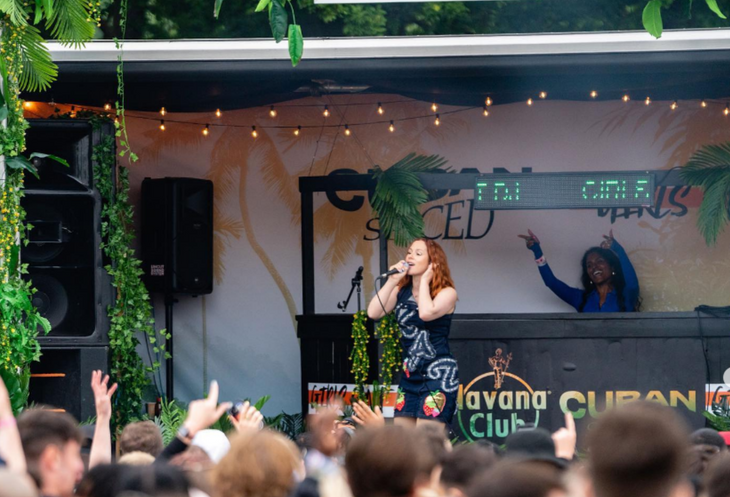 Whether you're putting on an RnB club night, organising a festival or putting on an online conference, it's important to think about the branding behind your event.
This guide to event branding will help you make your events a success.
Table of contents
At a glance: event branding
Discover what event branding means and how you can implement it into your event brand.
Learn why event branding is important and why you need it.
Look at the key elements of event branding, event logos, and event slogans and why they are valuable in creating a successful event brand.
FAQs
What is event branding?
Event branding is essentially a marketing practice where you create a name, logo, define colour schemes, messaging and imagery. This is all combined to create a unique identity for an event.
How do you create a brand for an event?
To create a brand for an event you want to have a distinct personality that is relatable and recognisable to your target audience.
What makes event branding successful?
Being consistent within your brand will make you more trustworthy and your audience more likely to continue to buy into your brand.
Event branding is made up of many different elements and is vital in creating a successful and memorable brand. Event branding is such an important element to running a successful event, the audience needs to be able to identify and recognise what your event is.
What is event branding?
The process of branding an event is to give it meaning. You want to leverage the meaning of your product (in your case an event) to create a unique experience at a live event.
Event branding is made up of many different elements such as logos, imagery, colours, marketing materials, websites, apps and more. These should give your audience an indication of what they can expect from your event. For example, if you have an immersive 70's disco theme, the videos, images, and messaging you use to promote the event should convey this.
All of the elements of branding an event should come together and showcase your event's imagery, marketing, and tone of voice. Think about the onsite look and feel of your event as well as your event's digital presence.
Why is event branding important?
Your brand represents your business and can also tell a story. Branding can have a positive impact on your business and:
Create brand awareness
Generate leads
Build credibility
Support your marketing efforts
Increase the value of your business
According to Forbes, having consistent branding across different channels can increase your revenue by 23%. Not only is it rewarding for your audience, but it can be rewarding for your business!
If you think about a great event you attended, you can picture who performed, what you ate and drank, and who you met. By creating an unforgettable experience, you increase the chance of your audience remembering your brand and becoming returning customers.
What are the key elements of event branding?
A brand should have a mission, values, and an interesting story to tell an audience. Here are five ways you can start to tell that story and build your brand:
1. Event Logo
Is your logo recognisable? It's important to create a logo that really defines your brand identity. It should be memorable. Choose your colours, fonts and graphics and incorporate these into your logo design. Be consistent across different channels and materials. This will make your brand look professional as well as recognisable.
2. Marketing
Create hype around your events. Put time and effort into social media, email marketing, and advertising. Be consistent with your use of colours, fonts, and graphics from your event artwork to your social media logos. Through digital marketing, your audience can learn about your brand, engage with it, tell their friends, and take action (buy a ticket!)
3. Website/Apps
A website and/or an app is a great way to create a hub for your events, especially if you regularly organise more than one. With a white-label website or app, you can create an end-to-end branded experience and directly communicate with your biggest fans.
Did you know? FIXR designs white-label websites and apps for event organisers!
4. On-site branding
On-site branding is essentially bringing your virtual designs into real life! The furniture, decor, and signage are all chances to create an immersive experience for your audience. Pay attention to the colours and style. It should all compliment your branding. For example, if you're throwing an out-of-this-world space-themed club night, it might not be a good idea to have palm trees...
5. Event themes
Think about the genre of event you are holding and really take advantage of this. Your audience wants an experience and you want to leave them wanting more.
If your event doesn't have a theme, and not all do, then think about a tagline. Can you choose something catchy that your audience will associate with your brand?
Good event branding examples
Disco Wonderland's ABBA Disco
Disco Wonderland successfully established a brand identity that can be seen throughout their event branding, from the artwork to the event itself. They create immersive experiences using staging, lighting, decor and encouraging fancy dress!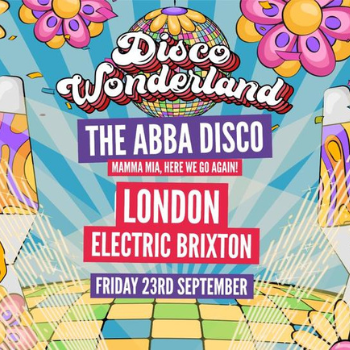 Cirque Du Soul's Summer Showdown
Cirque Du Soul are known for their wild event tours, which include an El Dorado festival party with festival branding, otherworldly space themes, and their all-famous circus summer showdown. Here you can see they have continued to deliver their immersive themes from their event's promotional graphics to their event decor, performers and overall experience.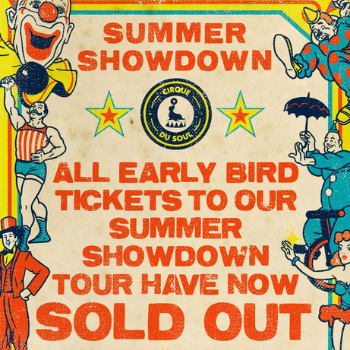 When it comes to planning your next event, remember that branding your event is more than just a logo. It's about telling a story through engaging, creative content. Take the time to consider these event branding elements and you'll be able to deliver an even more memorable experience.
Ticket your next event on FIXR to access our free event marketing tools.