How to Host a Livestream: The Basics for Standout Online Events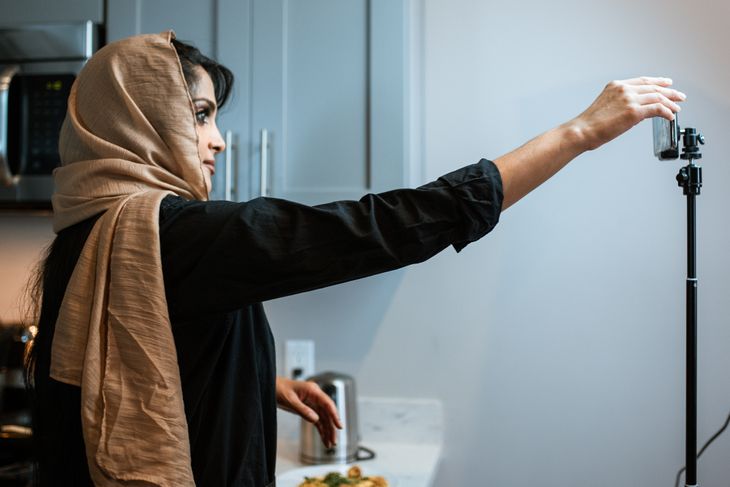 When the events industry went virtual earlier this year, many creators rushed to turn in-person gatherings – fitness classes, craft workshops, trivia nights, comedy shows, and more – into livestreamed online events and saw great success! But moving your entire event enterprise online can be intimidating. There's all sorts of new tools and costs to consider: webcams, microphones, backdrops, bandwidth.  

Truth is, taking an event and venue online via video stream is easier than it seems. You really don't need to spend a lot of money to get started and it's as simple as just needing a phone or computer and good internet connection.
If you're thinking of livestreaming an event, the basics remain, well, pretty basic. We spoke to the likes of Yellow Elephant, Kilogarm and Calligraphy Ink to understand the tips, tricks, and entry-level gear you'll need when starting out with streaming events. Their advice: get your foot in the door with the gear you have around your home, test things out, and build from there. Here's how to start:
Use what you already have
It doesn't take a huge budget to create a solid livestream. A modern laptop with a camera and built-in mic is a great place to start. So is a smartphone. If you have a webcam, GoPro, or microphone, pull it out and hook it up.
Get the lowdown on FIXR's New and Improved Online Events Integration
Choose the right technology
You need to decide on the platform you'll broadcast your live event or online presentation from. If you'd like to display your venue's set up and background – or feature a performer – a video streaming service like Facebook Live is most appropriate.
Sometimes you'll need to adopt a tool that prioritises event-goer participation. For this format, we recommend Zoom, which allows you to:
Integrate with Facebook and YouTube.
Interact with chat features and Q&A polling.
Include virtual hand-raising and track how interested your audience is in your content.
Of course, if you're looking for a seamless registration and ticketing experience, you'll need an advanced ticketing platform that will allow you to create a pricing strategy and offer multiple ticket types. Here at FIXR we make promoting your online event effortless, with registration and marketing integrations for Facebook.
Test, then test again (and again)
First, consider your basic setup: how will your camera and microphone be best set up to capture your livestream? Keep it simple. Set up your camera or phone to record both audio and video. (A good phone tripod or stand that fits your device and floor space, is sturdy, and rated the right weight ought to help.) Livestreaming platforms like Zoom, Google Hangouts, Facebook Live, Instagram Live, Twitter and YouTube Live allow users to preview a stream. A good place to start to know you're the only one watching!
Here at FIXR, our online events integration allows you to stream from all platforms, including, Zoom and Google Hangouts, find out more here
Look for a couple simple errors during your test run. Is the camera angle roughly straight on, rather than shooting down from above or, worst of all, up your nose? Struggling with shadows? Avoid backlighting, which puts your face into shadow and fights the camera, and maybe try a quality ring light or an LED spotlight, which are available at a wide range of price points, with temp control, dimming, remote, and tripod options – all of which you should consider.
Make sure you have the proper bandwidth
Another vital test: your internet speed. Specifically, you should worry about your upload speed, which represents your horsepower for sharing a stream on the web. Finding out your upload speed is simple. There are a number of free, accurate tests just a Google search away, such as speedtest.net. You'll want to test your upload speed at different times throughout the day, since it will vary depending on your network, internet traffic near you, the placement of your router if using Wi-Fi, and other factors.
Let the pros do the work for you
Go ahead and take streaming into your own hands – but don't shy away from seeking a little help from the pros, either. Event creators, educators, and entertainers that find the right equipment, work smarter within their streaming environment.
Now that you've got the lowdown on livestreaming, let's review the basics so you're fully equipped to stage your first live virtual event:
Take stock of the gear you already have.
Test your camera, microphone, lighting, and backdrop.
Check your internet speed.
Do a full test run on the platform(s) of your choosing.
Go live and have fun!
---
Running an online event? It's free to list an event with us and you can start selling tickets fast. Click here to create your event now
Here to help. Hit us up with your feedback at team@fixr.co or use the live chat on fixr.co to speak to our expert team.