How To Sell Out Your Halloween Events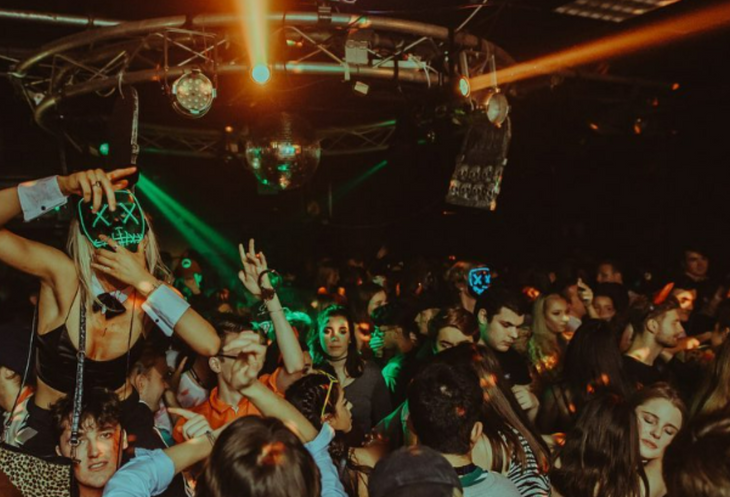 Halloween is just around the corner. Have you thought about how you can level up your event promotion? There are plenty of FIXR features you can utilise to push your event marketing to the next level and make sure you sell out your event.
Build hype, save time and avoid refunds
The new waitlist feature is one you could definitely take advantage of! Whether you are staggering ticket releases or haven't announced ticket sales yet, encouraging your audience to join the waitlist for your Halloween event will help you ensure your venue is at max capacity.
Waitlists will save you time. If any tickets are refunded, ticket buyers who missed out on your first release and have joined the waitlist are sent an email and in-app push notification to tell them additional tickets are on sale. Use this time saved from doing admin to focus on other elements of organising your event, like ensuring the venue is in full Halloween mode and you have plenty of spooky decor.
Harness the power of your local network
It's now easier than ever for reps - people who can sell tickets to your event on your behalf -  to find and rep your events on the new Rep Platform. Set your event to publicly reppable and your events will be listed on the discovery tab on all reps' accounts. Choose privately reppable and you can use your own network of reps.
Reach a wider audience, build a loyal following and sell more tickets! The Rep Platform is a great way to really harness the power of your and reps' local networks. Lots of people in your area will be trying to find out about the best places to be this Halloween, so make sure your event is the one they are talking about.

Top Tip: Post on your socials that you are looking for people to rep for your events. It's a fantastic opportunity to let fans who already love your events get more involved with your brand.
Have all your events in one place
Sharing multiple links to different events can be a hassle and hard to keep track of. If you have a website, integrating a FIXR Ticket Shop is the perfect solution. Put one link to your website in your event promotion and people can purchase tickets to any or all the events in one place. This is great if you are doing a whole weekend of Halloween events this year from Thursday to Monday.
The Ticket Shop automatically updates in real-time, so any new events you add to your FIXR account will display on your website. No one likes to do things twice! It never redirects either, so people can buy tickets with just a couple of taps or clicks. The fewer steps in the process between search intent and purchase, the more conversions (ticket purchases) you will get.

Top Tip: Make sure your Halloween event is eye-catching. You want it to be the first thing people see on your website. Think of the colours and associations people make with Halloween and incorporate that in your event artwork.
Become more discoverable
Make sure you are using relevant keywords in your event name and description. Think about what a ticket buyer will type into Google, TikTok, Instagram or the search bar on fixr.co when they are looking for events. They will be searching for 'Halloween', 'Halloween events' or the name of their town/city. If you keep your event name relevant, topical as well as on-brand, it will make your event more discoverable.
Use keywords and choose your event and event organiser categories to appear in more places on the FIXR website. We have landing pages for seasonal events like Halloween as well as event categories like club nights, cities like Leeds and event categories in each city like club nights in Leeds. If you don't have your own website, you can use your FIXR event page and organiser page as an alternative. Drive traffic there for waitlist sign-ups or ticket purchases and add links out to your socials.

FYI: DM us on Instagram and ask us for a little help! We love promoting as many events as we can on our own social media. Get your events in front of FIXR users and fans to reach a wider audience.
Top Tip: Build your brand awareness and increase ticket sales with these marketing ideas:
Set Instagram countdowns for people to follow.
Show behind-the-scenes content - audiences love authenticity.
Stagger line-up announcements to keep people engaged.
Try some of these tips and tricks to sell more tickets to your Halloween event.